When actors arrived to go through the script on his new film "Produce," director Chris Dowling became nervous. He had a big question for David DeSanctis, who plays a main character, but he felt uncomfortable asking.
DeSanctis is 21 years old and has Down syndrome. Dowling had never worked with an actor with a chromosome disorder. Finally, he just said it: "David, can you read?"
"Dowling," DeSanctis replied, laughing. He licked his thumb and flipped over the script's first page. "Of course I can read."
"Produce," which premiered at the Dallas International Film Festival in April 2014, follows the friendship between a former professional baseball player (Kristoffer Polaha) and a grocery store clerk (DeSanctis). But there's an important story behind the story — how DeSanctis changed the perspectives of the cast, crew and executives he worked with.
"Going into that first day I was ignorant about the capabilities of people with Down syndrome," Dowling told The Mighty. "You're inclined to go, 'Oh, that's David. He has Down syndrome. No. Down syndrome doesn't define David. He's a dynamic, cool dude. He just happens to have an extra chromosome on him."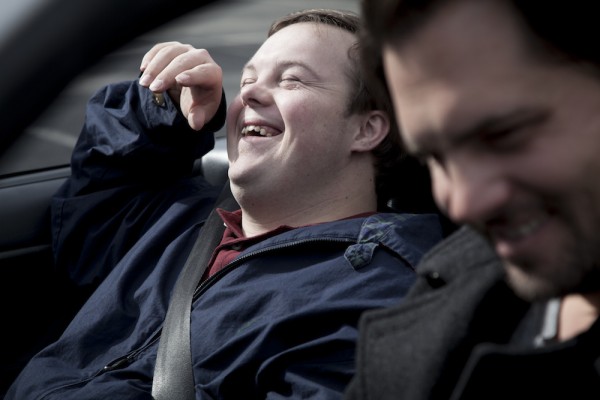 When Dowling and producers first met DeSanctis at a casting call in Louisville, Ky., the 21-year-old didn't give the best audition. Before "Produce," he'd only acted in a high school play. His personality won him the role.
"David has an infectious, contagious personality," producer Milan Chakraborty told The Mighty. "His joy and spirit separated him from the other auditions. There was just something about him that assured us he was the right man."
Throughout filming, DeSanctis continued to prove himself.
"He's a good actor," Dowling told The Mighty. "Not a good actor with Down syndrome. A good actor."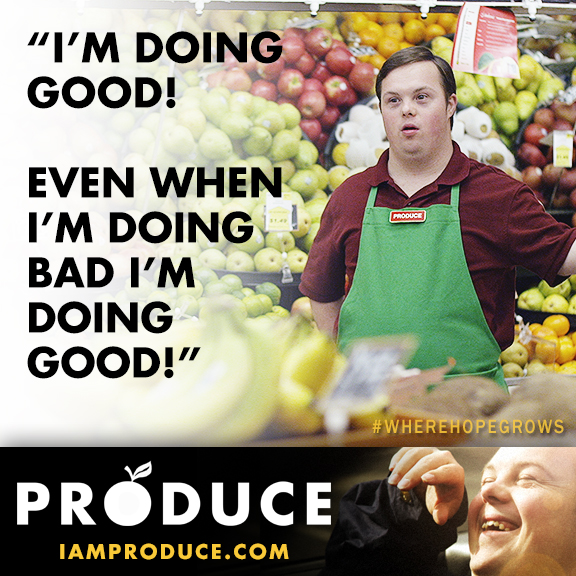 On one of the last days of shooting, in a scene that includes 500 extras, DeSanctis did a few takes and then walked off the field. Chakraborty and Dowling went over to see if he was alright. DeSanctis was collecting himself.
"I just can't believe you guys picked me," he said. "You've changed my life."
After seeing the film, DeSanctis, who recently began working in a grocery store just like the character he plays, knows the impact "Produce" could have on its viewers.
"I want people to walk out of the theater knowing that it's not about looking at our disabilities," he told The Mighty. "It's about looking at our abilities."
He has big plans to continue showing off those abilities.
"I'm not done acting. I'm not close to being done," he told The Mighty. "I have to act with Jennifer Lawrence before I even think about quitting."
Watch the trailer for "Produce" below: