Debby Elnatan didn't want her son with cerebral palsy to spend his days always sitting in his wheelchair. So she invented a way for him to walk with a creation called "the Firefly Upsee."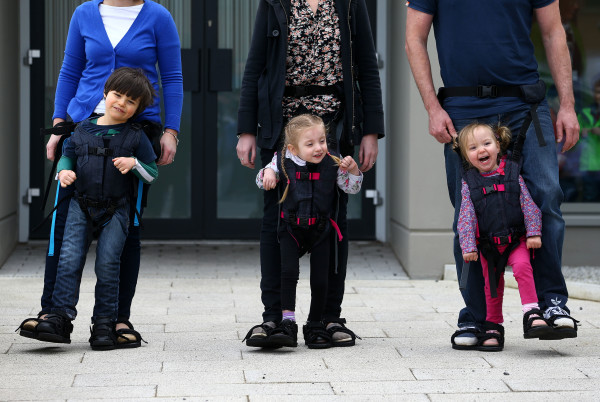 Elnatan's idea was manufactured by Leckey, a company based in Northern Ireland, and will go on sale on April 7. The Upsee includes a harness for the child, which attaches to an adult belt and "specially-engineered sandals," so parent and child can take simultaneous steps, according to a press release.
If you visit the Upsee's Facebook page, you can see photographs and watch videos of children and parents testing out the innovation.
Here's just one example of the Upsee's effect on a little girl named Charlotte, who was never able to walk down the street hand-in-hand with her twin:
Conor McKernan, a marketing manager at Leckey, told The Mighty that in the past three days, the company has received more than 4,000 email inquiries about the Upsee, and 30,000 people have signed up to attend a webinar next week to learn more about the product.
"We're overwhelmed by the response so far. We knew this was a fantastic innovation," McKernan said, "but we underestimated all the difference it's going to make for special needs families."