This Boy's Extraordinary Talent Stunned Experts at the National Dog Show
---
When Cory Gould's mother told director Tim O'Donnell she was bringing her son to the National Dog Show Presented by Purina, O'Donnell had one response.
"What?"
A convention center full of people and dogs seemed like an odd place to bring an 11-year-old boy with Asperger syndrome, O'Donnell thought. So much noise and chaos may make for an uncomfortable setting.
But for Cory this isn't the case – he has a passion for dogs, and he can tell you pretty much anything you need to know about them. In fact, when Cory is talking about canines, he has less trouble in social situations.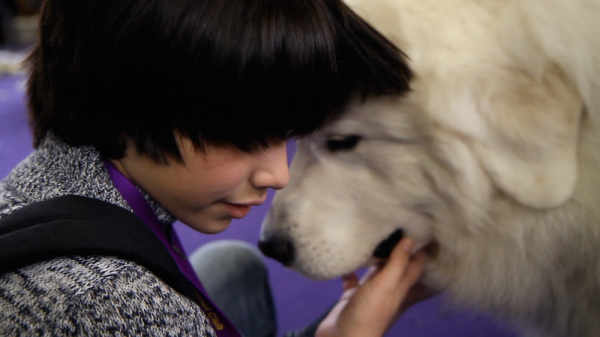 When Cory's parents, Heather and Jonathan, realized their son's fascination and talent, they called O'Donnell and asked if he'd be interested in making a film about Cory. He was.
"For the Love of Dogs," which screened in April 2014 at the Independent Film Festival of Boston, centers around Cory's trip to the dog show, but really, O'Donnell says, the 25-minute documentary is about much more. [Update: The full film can now be purchased for viewing here.]
"Autism isn't easy. It's hard," O'Donnell, 30, told The Mighty. "[Cory] and his family work hard every day."
The director hopes "For the Love of Dogs" will show people the highs and lows of autism, how difficult it can be and how beautiful it can be, too. Maybe, he says, it will raise awareness about the realities of the developmental disorder.
"If you see a kid throwing a tantrum in, say, a grocery store, maybe hold off your judgment," O'Donnell told The Mighty. "That kid's been working hard all day and maybe this is just the moment it got to be too much."
Take a look at the trailer for "For the Love of Dogs" below.