40 Boys Put on Suits to Stand Up for Their Friend. It Worked.
---
Jennifer Keefe's 10-year-old son, Timothy, came home from school last November and asked his mom to take him out to buy a suit.
Keefe was taken aback. She was used to her 6-year-old son, Danny, wearing suits — he'd been attached to them since the Christmas before, when his mom bought him a red shirt and black jacket. But Timothy never showed any interest in dressing up.
"Ten-year-old boys like to wear Under Armor and sweatshirts," Keefe recalls. "I asked him why he needed a suit."
"We're all wearing them," he said, "to show Danny we support him."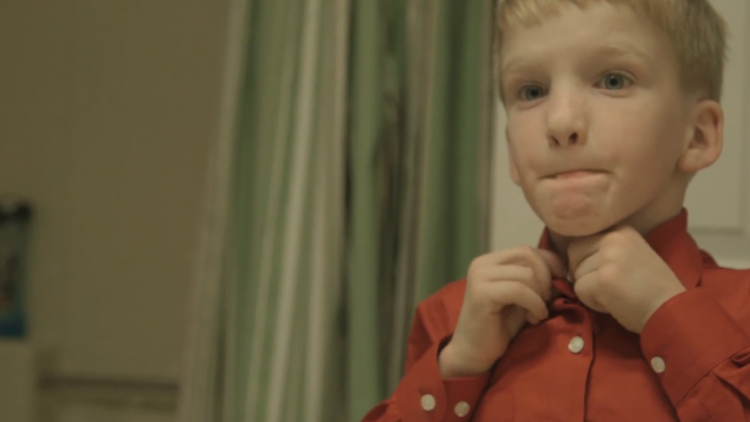 Kids at school often bullied Danny — they didn't understand why he wore a dress shirt or fedora each day, and they didn't understand why he couldn't talk. Danny has apraxia of speech, a motor disorder that makes it difficult for him to communicate. Kids would go up to him and ask, "Why can't you talk? Just talk." He'd come home from school distraught.
But a group of the boys on the Bridgewater Badgers' football team, where Danny is the official water manager, wouldn't stand for this. Their solution? A "Danny Appreciation Day," where they would all imitate Danny's suave style and proudly go to school. In the Life Is Good video below, you can watch scenes from that day — more than 40 boys wore suits. Danny led the march.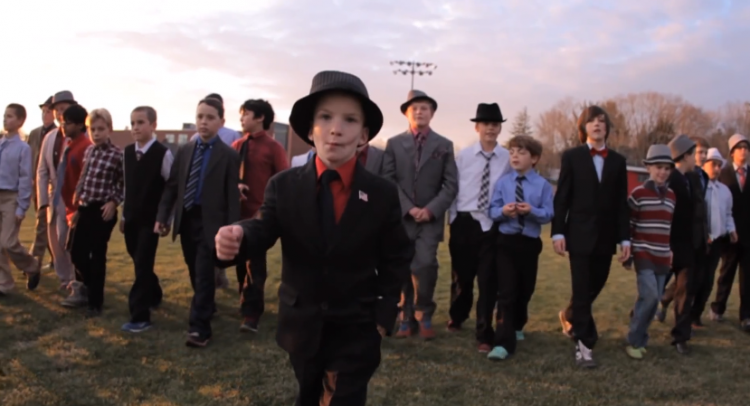 "It could have turned ugly. The boys could have gone to the playground and said, 'Who's doing this to you? Where are they?'" Keefe told The Mighty. "But instead they responded in this very adult-like, peaceful way. It was all about love and support."
Nearly six months later, Danny confidently walks around the school hallways. No one picks on him anymore, his mom says.
"It's kind of the opposite now," Keefe told The Mighty. "Kids go up to him and say, 'Hey, you're the kid from TV!'"
Family friends have also started a fundraiser to help the Keefes afford Danny's expensive speech therapies. Out of the 100 sessions he needs this year, insurance will only cover about 15, Keefe says. It's a battle she downplays, though — her son's happiness is a priority.
"Danny started crying when he saw everyone in suits that day," Keefe recalls. "He was only 6 but it was like he understood the magnitude of what happened. I'm just so thankful the parents in my community raised such kind young men."
Watch Danny's story in this Life Is Good video, directed by Tim O'Donnell: