11-Year-Old Invents Cup So Grandfather With Parkinson's Doesn't Have to Worry About Spilling
---
When Lily Born noticed her grandfather, who has Parkinson's disease, had difficulty drinking from a cup without spilling, she didn't sit by and watch the problem persist. She took action.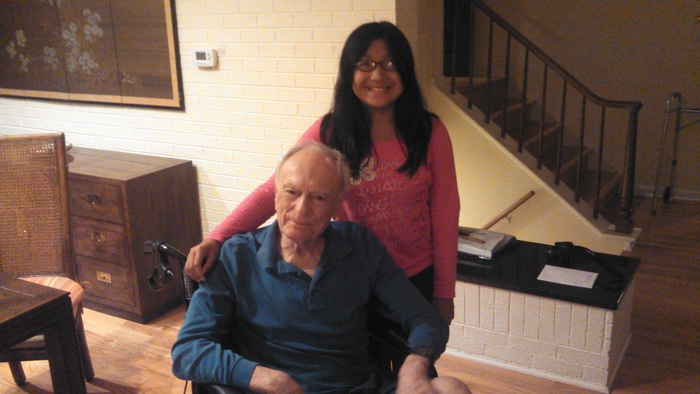 Lily, then 8, asked her dad what it would take to make a cup with legs for her grandpa. This way, she thought, spilling would be far less likely. So Lily made a plastic cup with legs. A year later, she recreated the design with a ceramic cup she made in pottery class. At this point, her dad, Joe, realized the potential in his daughter's invention. He asked Lily if she would like to try to bring the cup to production. Her answer, of course, was yes.
This is how the Kangaroo Cup was born.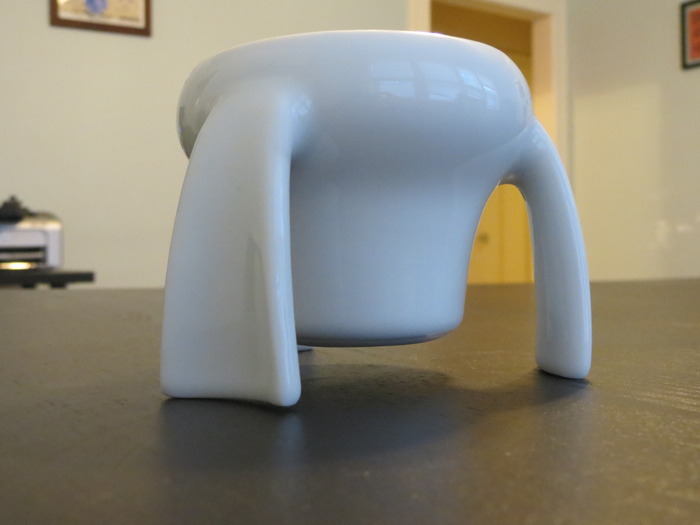 Because the ceramic cup can break easily, Lily and her dad have developed a new, plastic version. They're currently raising money to bring this cup to production.
"This campaign is not just about bringing a product to production," Joe Born wrote on the Kangaroo Cup's fundraising page. "It is about sending a message to every parent and every kid with an invention (which is just about every kid) that in history's blink of an eye, we suddenly find ourselves living in a world where that dream can be made real."