Dedicated Caregivers, Local Firefighters Fulfill Hospice Patient's Last Wish
---
Edward Reis used to live for the outdoors. As a former forest surveyor, nature has always been an important part of his life. But in 2008, Reis was diagnosed with multiple sclerosis (MS), a debilitating autoimmune disease that, over the years, has left him bedridden. Three days a week, Leigh Gardner, a registered nurse case manager with Evergreen Health Hospice, visits Reis at an adult nursing home in Edmond, Wash., to help care for him.
Recently, Reis told hospice chaplain Curt Huber he wished to once again go outside. Huber told the hospice team, who contacted the Snohomish County Fire District 1 and asked if they could help. In March, firefighters and hospice staff made Reis' wish come true — they took him on a three-hour tour of Meadowdale Beach Park.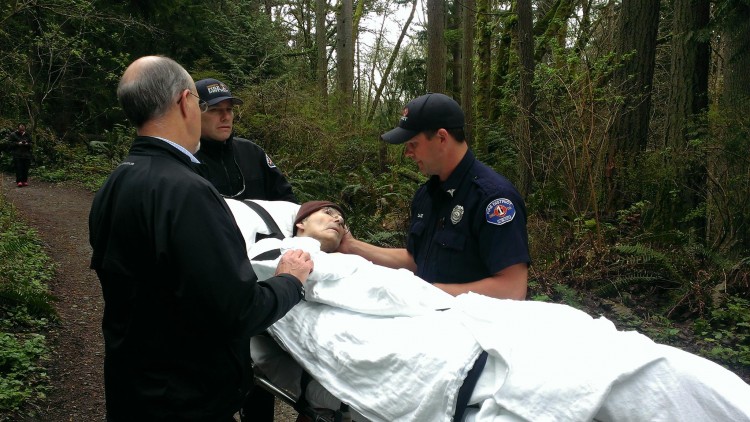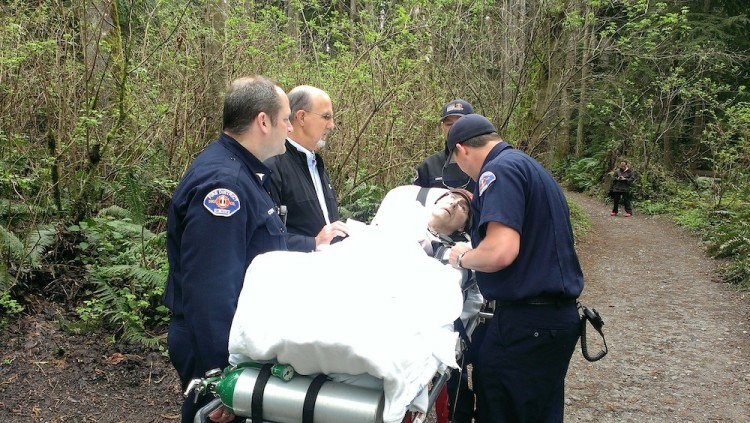 "Together, the group took Ed up and down the trails, bringing him the scents of the forest by touching the fragrant growth and bringing their hands close to Ed's face," Evergreen Health Hospice wrote on its Facebook page.
"He was just smiling the whole time. He was saying he was so happy," Gardner later told ABC News. "He was incredibly grateful to us."