Miss Idaho Proudly Flaunts Her Insulin Pump in Swimsuit Competition
---
Miss Idaho 2014, known to family and friends as Sierra Sandison, has plenty to be proud of. She's beautiful and smart. She works with the nonprofit Children's Miracle Network Hospitals to raise money for local hospitals. But this week, she chose to boast about something else — her insulin pump.
Sandison, 20, who has type 1 adult-onset diabetes, decided to post a picture of herself from this year's swimsuit competition, where her pump is on display.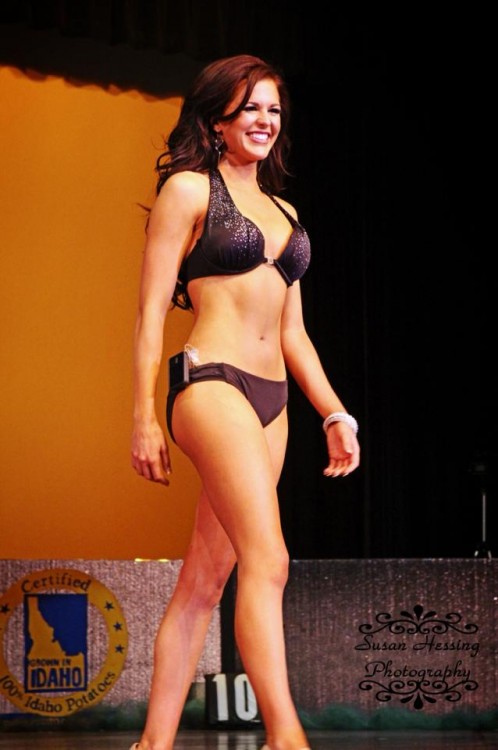 With the picture, which has been shared more than 2,000 times on Facebook, she wrote:
Honestly, it is terrifying walking out on stage in a swimsuit, let alone attached to a medical device. My message to everyone, diabetic or not, is that we all have something that doesn't "measure up" to the beauty standards set by the media –and that is okay! It does not make you any less beautiful. We also all have obstacles, challenges, and trials. Diabetes turned my life upside down when I was first diagnosed. Don't let your challenge hold you back or slow you down. Use it to, not only empower yourself and grow as an individual, but to serve and influence other people as well.
We couldn't have said it better ourselves.
With all the attention, Sandison went on to write a blog post addressing the photo. In it, she tells a story about how, while getting lunch with Miss Capital City, Kristin Tatilian, her friend mentioned how she had never noticed the insulin pump.
"When I see you, I just see Sierra," Tatilian told her. "I have honestly never noticed any machine. Your beauty and personality shines way too brightly for anything to get in its way."
"Hope this will help you see me for more than just my disease," Sandison writes at the end of her post. Then, she invites fans to share a photo of themselves with their insulin pump, along with the hashtag #showmeyourpump — and a fact about themselves not related to the disease.
Well done, Miss Idaho. Well done.