My Son With Down Syndrome Is Everything I Never Knew I Wanted
---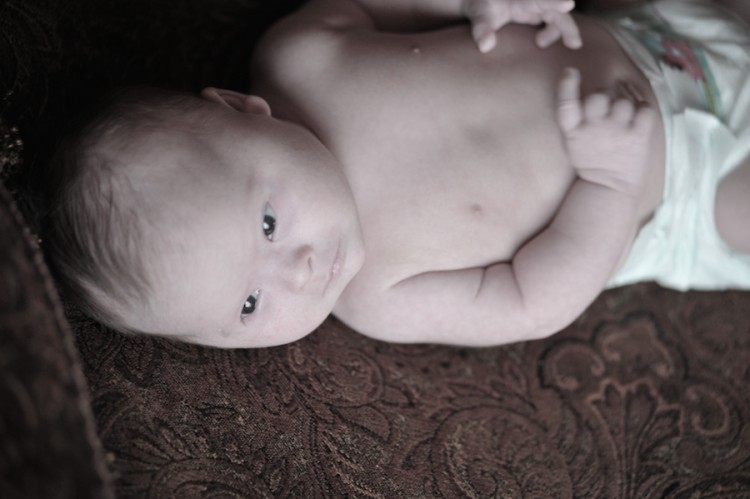 Colton was born on September 12, 2012.
He was a big baby. But I already knew that.
He had a full head of hair, and after months of heartburn, I knew that too.
He also had Down syndrome and that, I did not know.
Over the course of Colton's life thus far, I have learned so many things. I have met, I have inspired, I have been inspired, I have cried, I have been mad and I have cherished, with everything that I possess in me, my son, who has Down syndrome.
When we first started this journey together, there was nothing that could have prepared me for the heartache, the fear or the suffering that would take hold of me when the doctor first spoke those words. And neither could the speaking of those words ever prepare me for the beauty, the joy or the overwhelming love that I feel for my child.
The first things I think about when I wake up in the morning are my sons, and the last things that wonder across my thoughts as I am drifting off to sleep at night are my sons. They are the light of the universe to me, though they are as night and day to one another.
It was only after reflection however, that I was able to overcome the pain that Colton's diagnosis brought to me and to my family. I had to fight to regain control of everything that I thought mattered most importantly in life.
It felt as if I had simply been struck down, flattened by some impossibly large tide that swept me far, far away from the place I thought I belonged to. But I was wrong.
Once I climbed out of that maelstrom, I found myself standing in stranger waters. But there was something different there. The light was just a little bit softer, the sounds a little bit louder. But the imagery, the landscape was constantly changing.
In one moment everything was clarity and sunshine, and in others it was hail and furious storm clouds.
I spent weeks shouting myself hoarse, screaming, pleading, begging with… the air maybe, to come and rescue me. I hid from the colors, and I hid from the powerful landscape that was all around me because it was so fierce in comparison with where I had come from.
But eventually I had to stop hiding, I had to come out or I would have sat in the dark forever, never understanding or fully realizing what had just happened to me.
So I stepped out, and I faced the storm. I clambered out of that dark pit and I brought myself up to face whatever dark and terrible thing was going to ruin my life for good here, in this strange place.
But nothing ever came.
No terrible monster ever shot out of the dark, no big bad beast ever showed its face. There was nothing in the dark places, nothing at all, but me. I was putting myself there, and if I wanted to be free of them, I just had to walk away.
So I did.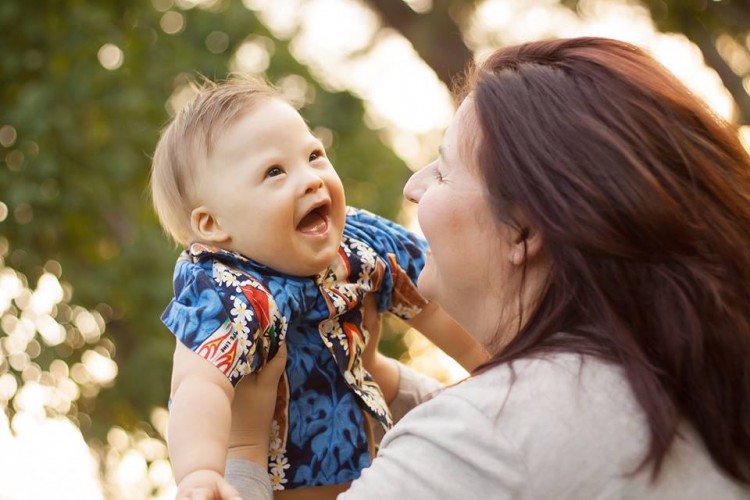 I realized that there would be stormy days with my son, as there would be stormy days with his brother. I also had to force myself to realize that there will be just as many sunny days, and I cannot abide by slinking about, saddening myself over an idea that has passed me by.
Particularly when the one that stuck was so much better.
I will raise my son to the best of my ability, with my entire family at my back. Together, we will give Colton everything that he will ever need in life, and in return, we will get his smiling face, his big brown eyes, and his love and affection.
Is this not what every parent expects of their children?
Remi will have the same opportunities, the same love and devotion, the same wonderful memories, and some of them will be exclusively between the two of them.
I could not have asked for a better family, we fit like pieces to a puzzle. There are some days when I look at my sons, either of them, and ask myself how I got along without them in my life. It's stunning to think that Remi is already in school, and Colton is already nearing two years old!
My heart feels as if it were about to burst sometimes, picturing the road we have taken, and imagining the journey yet to come. I know that one day soon these moments will just be memories, and I will find myself astonished, horrified, breathless and out of words as I realize that my boys are grown up. Then I have to laugh, because this means that one day I will be saddened at the loss of these days.
How ironic that I will soon covet the memories that we made here when not so long ago I was a hopelessly emotional wreck, sobbing my fears and sadness that my youngest was just a little bit different.
With time comes wisdom, I suppose.
I have taken such a winding journey that I wonder if everyone does this, or if I happened to take the scenic route. So many ups and downs and confusing states of mind that I cannot count them all, but as I look back over them, I realize they were all leading to one place.
I was always going to be okay.
When I gave birth to Colton all I could think about, over and over, was how his life was going to turn out. How my life was going to be. Everything seemed so terrible, dark and ugly. I could not wrap my mind around the situation; much less fathom a happy story for us.
I understand now that it was only the shock talking.
Almost two years later I am the happiest I have ever been in my life, and my sons are entirely to thank for that. My husband has stood at my side and we have grown closer and stronger than ever before because of the fear we faced together.
Is this not what we strive for in life?
I am today a much stronger, wiser, educated individual, and I would never have made it this far without the shove that Colton's birth gave me. I would never have dreamed of creating a platform like Special Miracles, not in a million years.
But now that I have, I am saddened to think that if Colton had been born as anybody else, I would never have done it. I would never have met all of the wonderful people that have become a part of my life, or made some of the friendships that only happened because I was thrown into that circle of people by his diagnosis.
It would be like losing a limb.
How has this never been a part of my plan to begin with?
Life, certainly takes some strange and unexplainable twists, but where you wind up is half the surprise, I suppose. It has been a magnificent journey for me thus far. It doesn't make a lot of sense. How could something that started out so terrifying become this, which is so delightful that I simply do not have the words to describe it?  I don't have an answer for that, but I do have some words for any other parent who is going to go through it, or is in the process of going through it now.
That feverish, crushing despair will end. You will be happy again. Your child will light up your world, even if it takes time for you to see it.
Some events in life far outstrip the others when it comes to how deeply they affect us, and Down syndrome is high on that list, but it doesn't bring the world to a stop.
Take it as a new direction, a fork in the road where you have a choice. You can be defeated, or you can defeat it. However you do that is entirely up to you, but there's a reason that medical advances, medications, and laws pertaining to Down syndrome and other conditions like it are improving. More and more parents are choosing to fight, and along the way they are making strides in overcoming the stigmas and setbacks associated with raising a child with special needs. The diagnosis does not define your child,  they will define what it means to have Down syndrome as they grow.
And when the day comes where you wake up and realize that it just doesn't matter as much as you thought it would, walk with your head high because you've done something many people claim they could never do themselves.
You've beaten the most frightening monster of all.
Your own fears.