3-Year-Old Goes From Playing With Toy Trucks in Hospital to Operating Real Construction Equipment
---
A 3-year-old boy from Seaside, California, has battled cancer for most of his life. After getting the all-clear from his doctor, the Make-A-Wish Foundation helped him turn his dream of being a construction foreman into a reality.
Doctors found a 3-pound Wilms' tumor on Renzo Lombardi's kidney in June 2013. He had surgery to remove the tumor and his left kidney and spent the next 20 weeks undergoing chemotherapy treatment, according to ABC News.
In the hospital, Renzo would stave off boredom by playing with his toy trucks. He developed such an affinity for construction equipment that Make-A-Wish organized for him to be an honorary foreman for a day on an active construction site.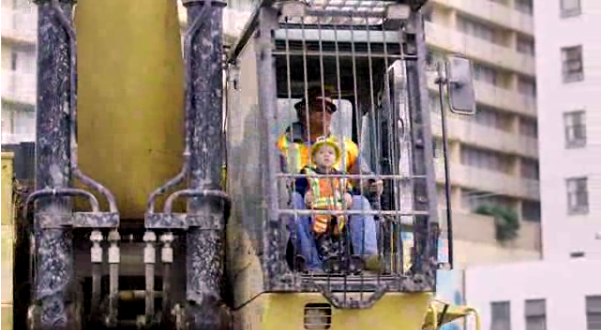 In partnership with Swinerton Builders and Trinity Properties, the foundation gave Renzo access to the entire construction site of a soon-to-be high-rise building in San Francisco, according to SF Gate. In addition to seeing all of the heavy equipment, Renzo even got to operate a crane (with the help of another construction worker, of course). Make-A-Wish also organized for him to leave his handprints and name on a slab of concrete.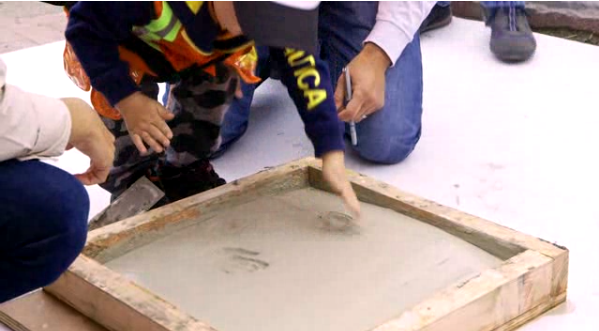 "It's really just awesome to see him," Renzo's father, Vince, says in the video below. "He missed out on quite a bit when he was 2. Just being at home and for him to be able to come out and do something like this, to see him smile and laugh and interact has just been really amazing."