Acid Attack Survivors Star in Stunning Photo Shoot
---
The beautiful young women in the photos below typically hid from the camera after vicious acid attacks left them with facial scars. Not anymore.
New Delhi photographer Rahul Saharan, 24,  brought Rupa, Laxmi, Sonam and Chanchal in front of the lens to show what life after an acid attack looks like and how survivors can still find happiness, according to Saharan's Facebook page.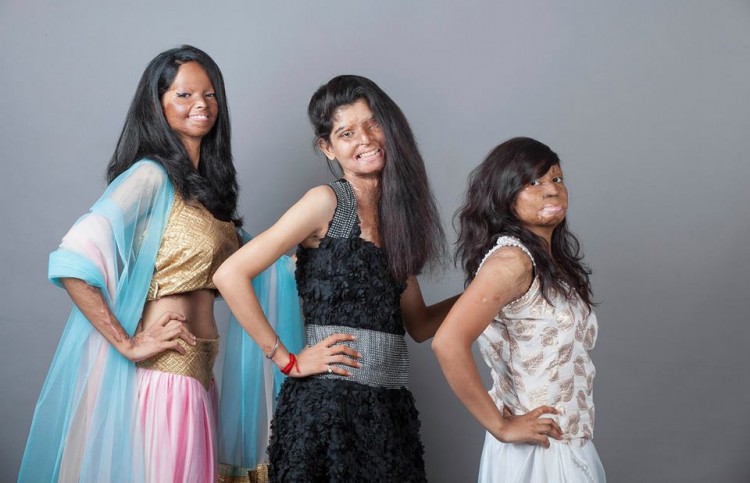 Saharan is involved with Stop Acid Attacks, a group that aims to give medical and legal help to victims of this terrible crime, which happens to about 1,500 women globally each year, according to The Wall Street Journal's India Real Time blog.
Recently, one of the models and Stop Acid Attacks member, Laxmi (pictured below), received the International Women of Courage Award for helping raise 27,000 signatures for a petition to curb the sale of acid in India. It made its way to the Indian Supreme Court where, thanks to her help, India's central and state governments chose to regulate the sale of acid and make it easier to prosecute attackers. CNN notes that these laws are not yet being enforced properly.
The photo shoot has been particularly beneficial to Rupa (pictured below in white). When she was 15, after an argument about money, her stepmother poured acid on her face while she was sleeping, according to CNN.
"That night, after acid was poured on my face, I could not see anything. I could not open my eyes, I was screaming," she told the network. "But no one came to help me. My stepmother watched me suffering."
After six hours, Rupa's uncle came and brought her to the hospital. The now 22-year-old survivor has undergone eleven surgeries and is due for another soon, according to an advocacy video she made. While life has been difficult since that night, she has held onto her dream of being a designer; she designed all the dresses seen in the photo shoot.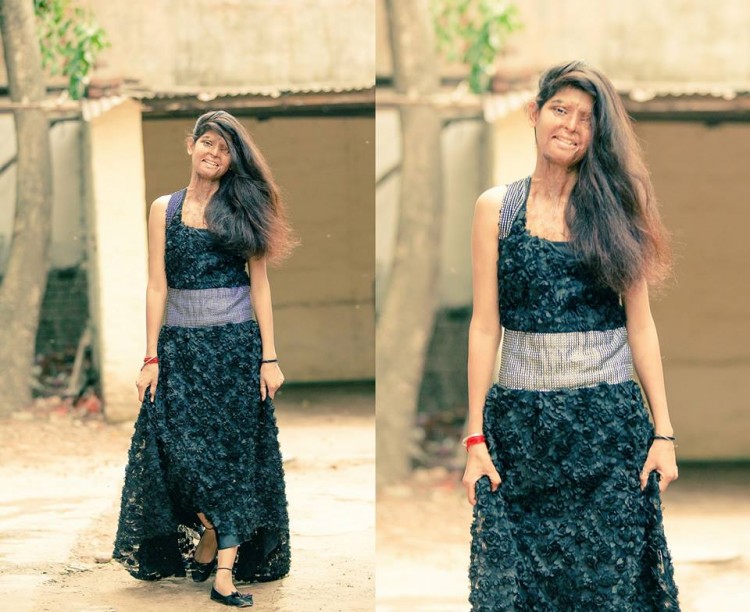 Rupa set up fundraising sites at IndieGoGo and BitGiving to help her open her own boutique. On Friday, Saharan proudly announced on Facebook that, thanks to the exposure from the photos shoot, Rupa's fundraising goal has been met. She hopes to use the boutique to become financially independent and pay for her surgeries and rehabilitation, according to The Huffington Post.
On her BitGiving fundraising page, Rupa writes that acid attacks are "a byproduct of a certain societal mindset." The U.S. State Department claims that most women who are victims of such an attack stop studying, don't look for a job and often attempt suicide.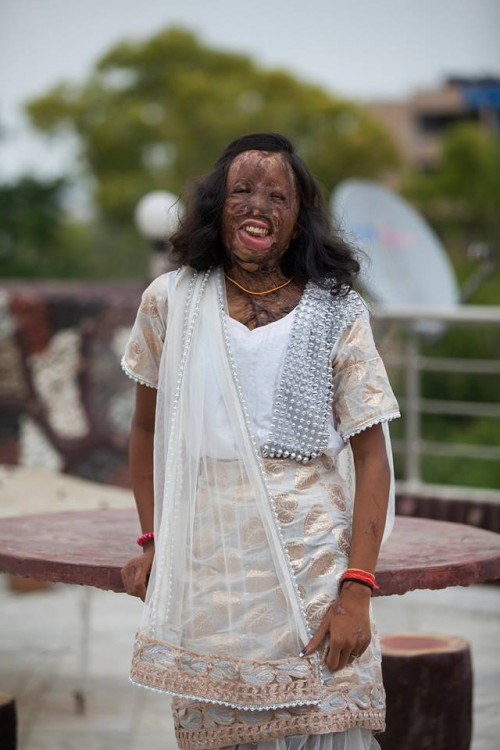 Despite their hardships, these women stepped up to put a face to this terrible crime rather than hide from it. They're reshaping the definition of "beauty." And the result is nothing short of stunning. To view the entire photo series, visit Facebook page.
All photos courtesy of Rahul Saharan Photography.