Self Portraits Show Disability in a Way It's Rarely Seen: Honestly
---
Patricia Lay-Dorsey doesn't want anyone to see her fall. She'd rather hit the ground with no one in sight. No need to stare, no need to lend a hand, no chance of pity. Just the way she likes it.
For the last 26 years, she's lived with multiple sclerosis (MS). For 20 of those years, she did her best to hide that in her work. As an artist-turned-photographer, she kept her disability behind the lens. On camera, she was more comfortable revealing other insecurities: aging spots, wrinkles, a less-than-flat stomach, sagging breasts. But MS was a different kind of insecurity — one she chose not to reveal until a morning in 2008, when sunlight coming through the window hit her lap.
She was sitting on the toilet.
Before getting up, she took her camera out of her scooter's basket and snapped a frame. Then, she photographed how the light hit her foot. Then, she took her camera into the shower.
"At that moment, I know this is more than just a few random shots," Lay-Dorsey, now 72, would later write in an artist's statement. "It is the start of a new series, one I have been thinking about for years."
Today, that series is called "Falling Into Place." It has one goal: to be honest.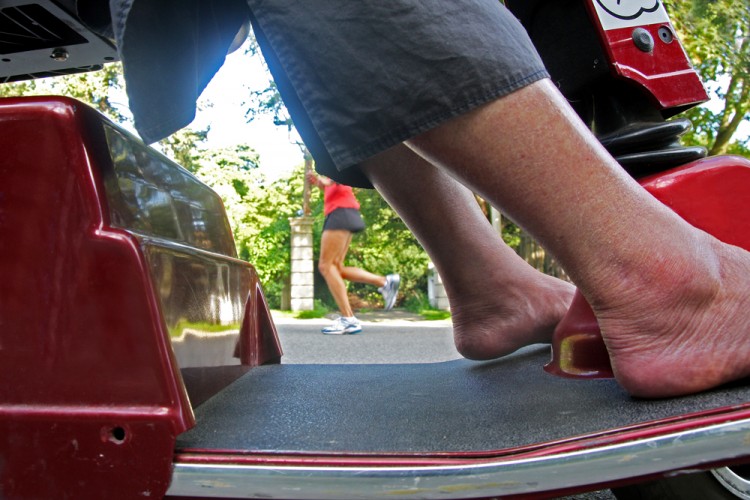 Lay-Dorsey has never been one to study up on MS.
"That's not how I do disability," she explained to The Mighty. "I just go on with my life." She takes her limitations into account and continues to do what she loves with her husband in Detroit, Mich. She swims laps and exercises at the gym; she journals and updates her Instagram; she speaks at universities and to disability organizations; she dances; she attends electronic music festivals ("They call me 'Grandma Techno.'"). Her camera captures every moment — when she stands and laughs and enjoys life. And when she falls and drops things and feels frustrated.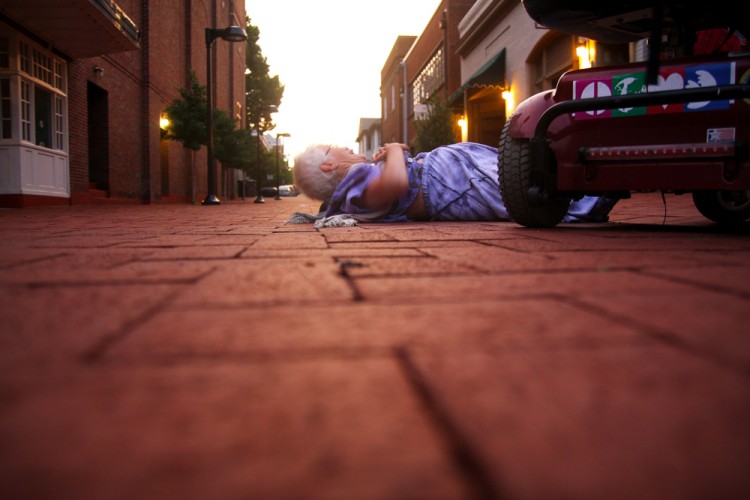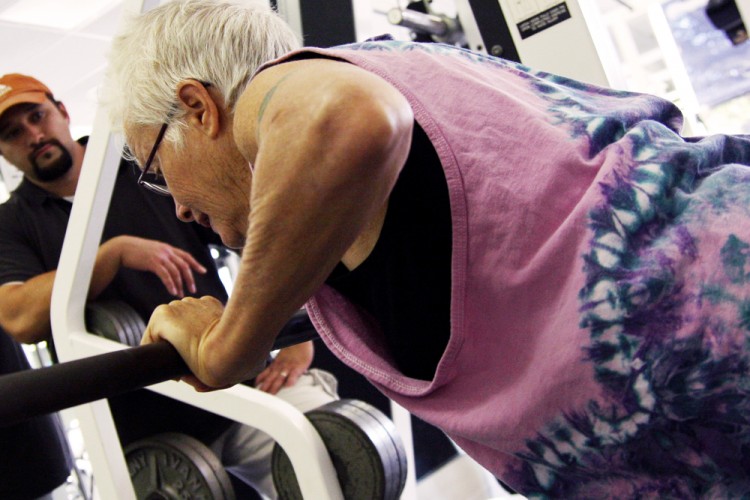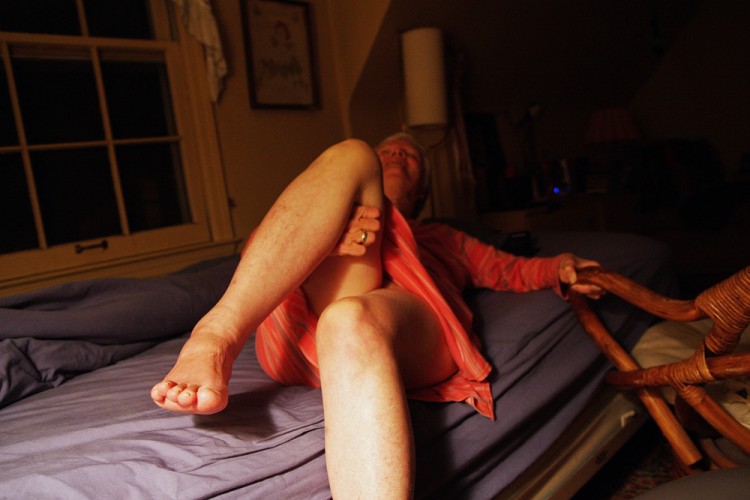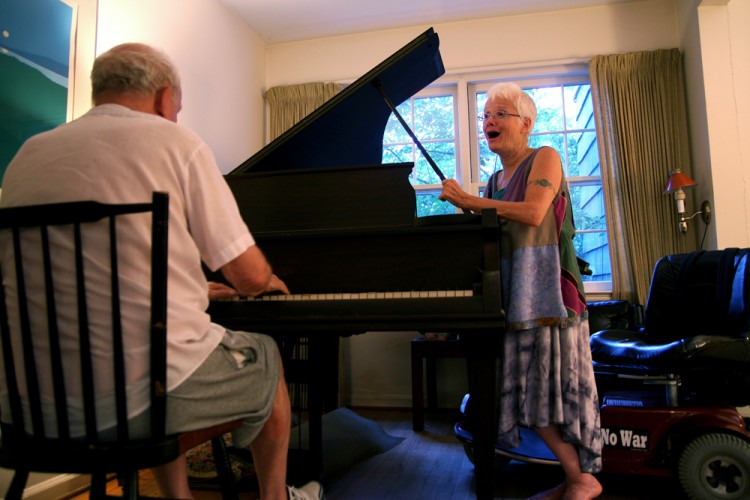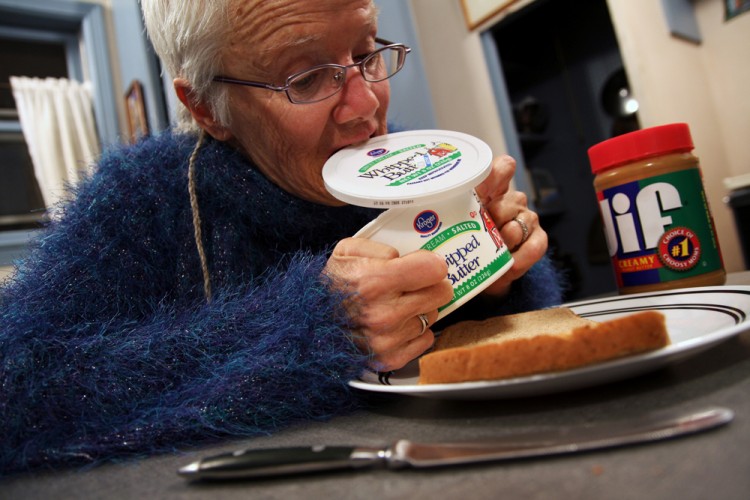 For some photographs, Lay-Dorsey sets up her camera in advance. Other times, she snaps a frame in the moment. She says she's just trying to live a lovely and full life. It's not always easy. This is what she tells people. This is what she wants her photographs to portray.
"This is not about me. This is not about MS. It's not about disability," Lay-Dorsey told The Mighty. "It's about challenges and life, and we all have challenges and we all have life."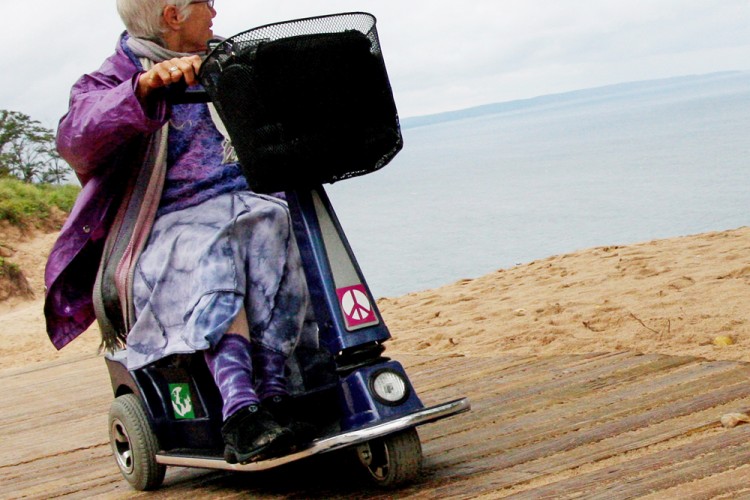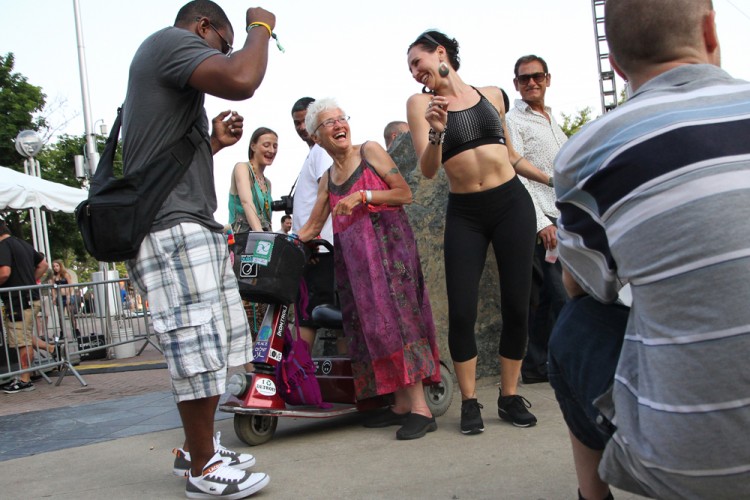 You can view more of "Falling Into Place" here. To buy the book, "Falling Into Places," head here.