Why This Woman Received a Standing Ovation at New York Fashion Week
---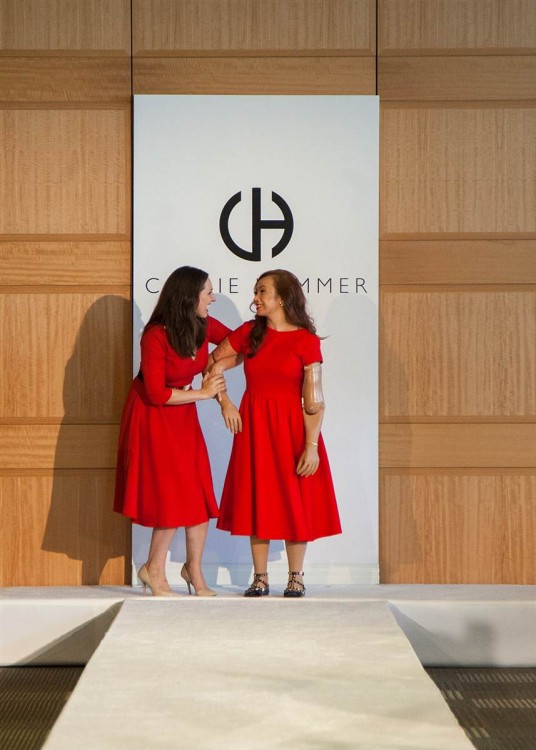 Last week, Karen Crespo, 31, received a standing ovation after becoming the first quadruple amputee to walk the runway at a New York Fashion Week show, according to ABC News.
Three years ago, a severe form of bacterial meningitis forced doctors to amputate Crespo's arms and legs. She survived two heart attacks, 15 days in a coma and a six-month stay in the intensive care unit before finally going home in a wheelchair, according to ABC.
Crespo told Fox 5 that she spent the next two years in hiding, not quite understanding the potential her life still had. The former nurse said she didn't feel like she could be a "girly-girl" anymore.
That was until she saw the work of designer Carrie Hammer, who, in February, made national headlines when she had Danielle Sheypuk, who uses a wheelchair due to spinal muscular atrophy, model at her show.
"I was like, 'Oh, my gosh, I have to email Carrie Hammer and let her know how I feel,'" Crespo told Good Morning America. "I thought, 'This is amazing how someone would break the boundaries and let someone in a wheelchair be in New York Fashion Week.'"
Hammer was overwhelmed by the email's emotional weight.
"She sent me the most lovely, touching and down-to-earth email that made me sob," Hammer told the network. "I wrote her back immediately and said, 'Oh my God, I would love to chat with you and would love to have you walk in our next show.'"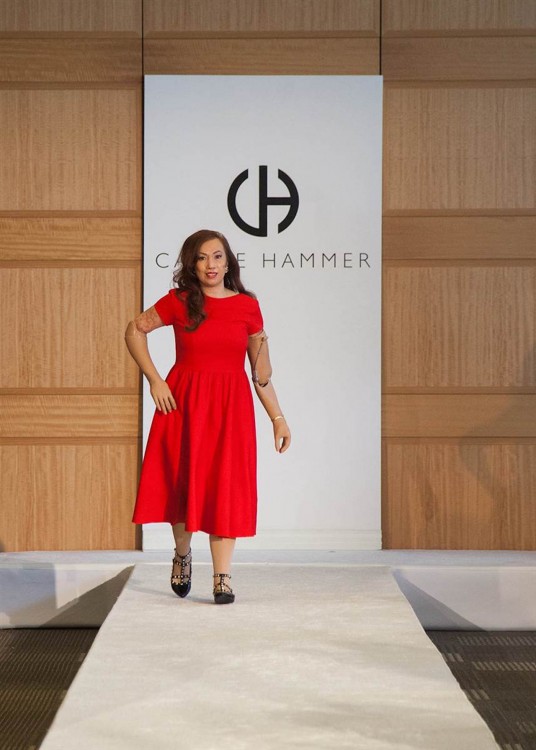 Unfortunately, it wasn't as simple as that. In November 2013, Crespo faced another tragedy when nearly $100,000-worth of new prosthetics were stolen from her front doorstep, according to ABC News.
So Hammer made a call to the company that made the prosthetics and explained the situation. Crespo got the replacements, and her insurance paid for them, according to the Fox 5 video below.
"It was a surreal moment," she told Good Morning America. "There was so much in this for me, especially for my confidence. It helped me with having a positive outlook on life."
Watch her runway walk in the video below.