Tattoo Artist's Incredible 3D Nipple Art Brings Comfort to Breast Cancer Survivors (NSFW)
---
When Jeff Paetzold did his first tattoo nipple reconstruction, he felt as if he had finally found what he was meant to do.
The 31-year-old from Batavia, Illinois, has been a tattoo artist for nearly 14 years, but it wasn't until three years ago that he discovered just how much good he could do with his talents. Since then, he's helped around 400 people, most of them breast cancer survivors, feel more comfortable about their bodies.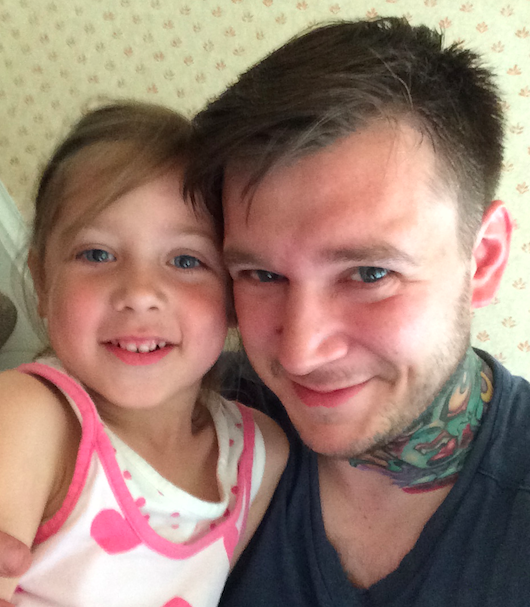 "To be honest it all felt like fate. I felt like I was finally where I belonged," Paetzold told The Mighty in an email. "Sure, in a studio setting it's nice to make someone happy by giving them a tattoo they love. But here, I'm helping to give happiness back."
His skill at working around scar tissue and making realistic, 3D-looking tattoos eventually put him in touch with Northwestern Specialists in Plastic Surgery, where he works two mornings a week helping patients get back a little of what they've lost.
Women who have had a mastectomy and then breast reconstruction surgery sometimes opt to have a nipple tattooed on their breast, instead of having one built using other tissues. Often times, the areola tattooing performed by surgeons or aestheticians is very flat and unrealistic in appearance. Paetzold, however, uses shadows and highlights to give the impression of texture and dimension, creating the illusion of a protruding nipple.
"For me, it added more normalcy which made me feel better about myself," Elizabeth Davis, who was tattooed by Paetzold after her double mastectomy, told My Fox Chicago.
Editor's note: The following photographs may be considered NSFW.
This patient had left nipple reconstruction, followed by Paetzold's tattoo.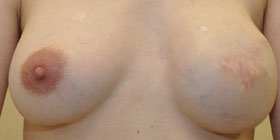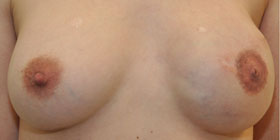 This patient had bilateral nipple reconstruction.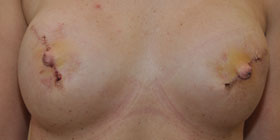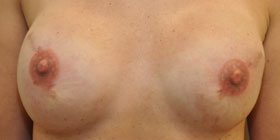 Another bilateral nipple reconstruction.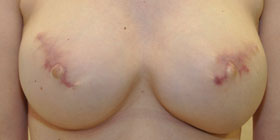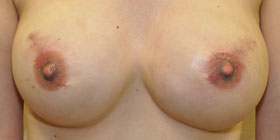 Helping these women regain happiness with their physical appearance brings Paetzold great personal satisfaction. He's often moved by their gratitude.
"The most touching reaction was when I had a patient so overwhelmed with joy looking in the mirror after I told her I was done, she started sobbing," the artist told The Mighty. "She hugged me and couldn't stop saying 'thank you.' At this point, I couldn't even hold back my own tears. I'm not a very emotional person, but I couldn't help but let my guard down. There was something so powerful about that moment. It's something I will never forget."
To see more of Paetzold's artwork, visit his artist page on Facebook or the website of the studio where he works.
The Mighty, in partnership with Fuck Cancer, is asking the following: Share a story about one moment or conversation related to a cancer diagnosis or experience that made an impact on you. Find out how to email us a story submission here.