These Brothers, Knowing They Would Both Eventually Go Blind, Set Out on an Epic Adventure
---
Forced to face a future without sight, these two brothers decided to take a road trip together to make as many visual memories as they could before a genetic condition claimed their vision.
A documentary about the road trip, called "Driving Blind," was just released this year after making a splash at film festivals in 2013, according to CNN.
Tod and Justin Purvis, from Buffalo, New York, completed the 12,000-mile road trip across America nearly six years ago, according to the film's website. The brothers both have a rare genetic disease called Choroideremia, which causes progressive vision loss and ultimately blindness, according to the Choroideremia Research Foundation. The disease only affects an estimated 1 in 50,000 people.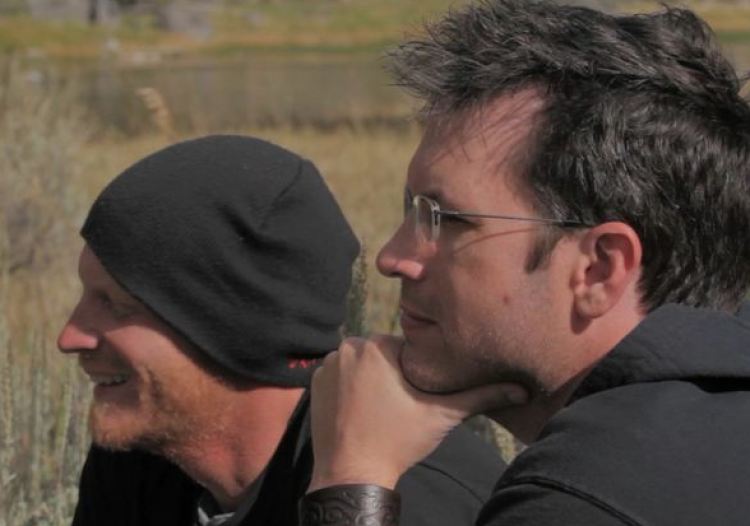 The small film crew set out under the assumption that the brothers had at least half their vision left, however, an eye exam at the conclusion of the trip revealed that it was much worse than that, according to the film's website — Justin Purvis was declared legally blind.
"In truth, the trip or film would have never happened had we knew they would in fact be driving blind," a press release states. "Brian [the director] took the wheel for the brothers on a few dark rainy nights, but the great majority of miles were driven by both Tod and Justin."
In a recent Reddit AMA, Tod Purvis told users that the most beautiful place they visited on the trip was Devil's Tower in Crook County, Wyoming.
"We took the trip to put the memories in our brain where we could always call them up even if we completely lost our sight," Purvis wrote.
Take a glimpse into the sentimental journey of these two brothers in the preview below:
Images courtesy of DrivingBlindFilm.com. For more information about Tod and Justin Purvis, or to screen the film, visit the website.