What Makes These Wedding Photos Special Is the Story Behind Them
---
When I came across the wedding photos below on Style Me Pretty, I knew I wanted to feature them on The Mighty. To me, they perfectly represent "in sickness and in health." So does the story behind them.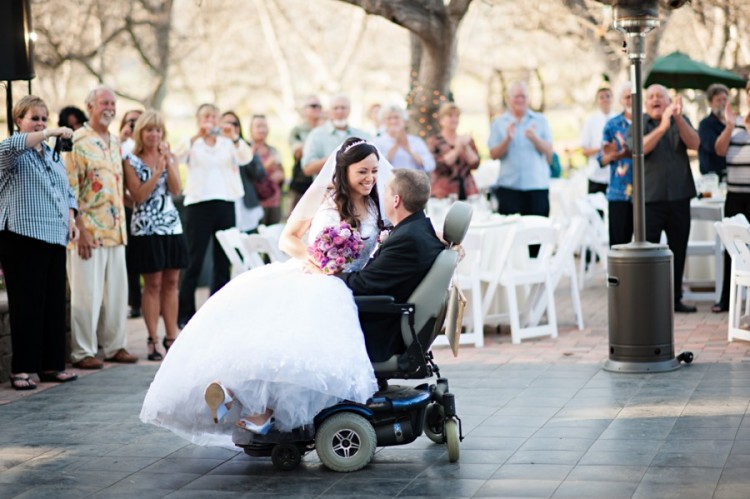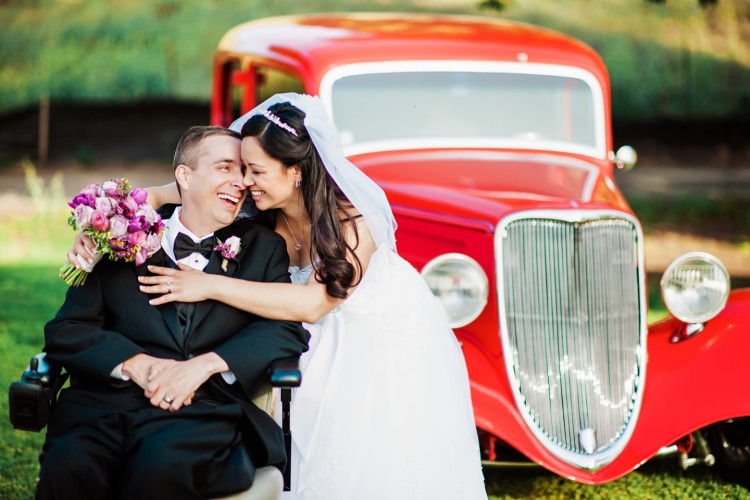 Hollie and Adam Caldwell met in 2009 in Thousand Oaks, California, while Adam was being treated in for what doctors thought was Lyme disease. Hollie was his nurse. By the time Adam was diagnosed with amyotrophic lateral sclerosis (ALS or "Lou Gehrig's disease), the two had fallen for each other. He proposed to her on the spot, and the couple was married on May 6, 2012. (All photographs are by Liz Wang Photography.)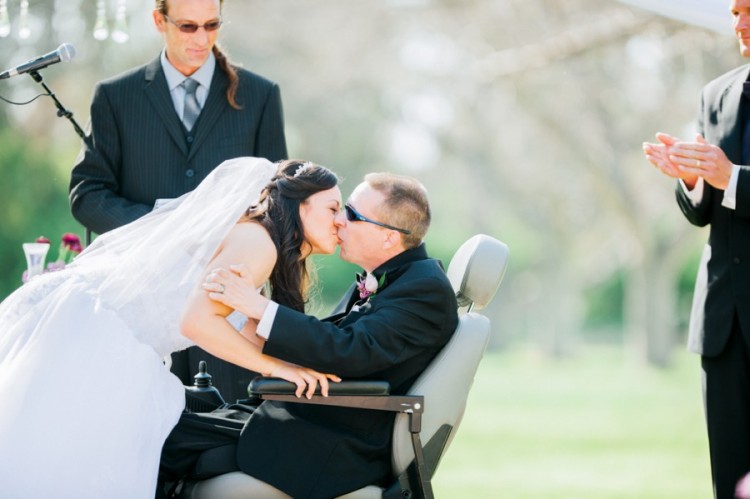 As Adam's symptoms progressed, Hollie took on the role of wife and primary caretaker.
"I was his arms and legs," she told me in an email. "I transferred him from bed to chair, dressed him, bathed him, fed him, brushed his teeth, cut his hair, combed his hair."
On October 10, 2013 — 4 years after onset symptoms — Adam passed away. But when photos of the two are still shared online, Hollie hopes for two things: that they'll make people believe in true love and they'll reveal the joy that Adam possessed, even as the ALS crept on.
"We got through tough days with humor and love," Hollie said. "Adam was always cracking jokes, even when he could barely speak. He also painstakingly wrote poems with the one finger he could still use to press a key on the keyboard."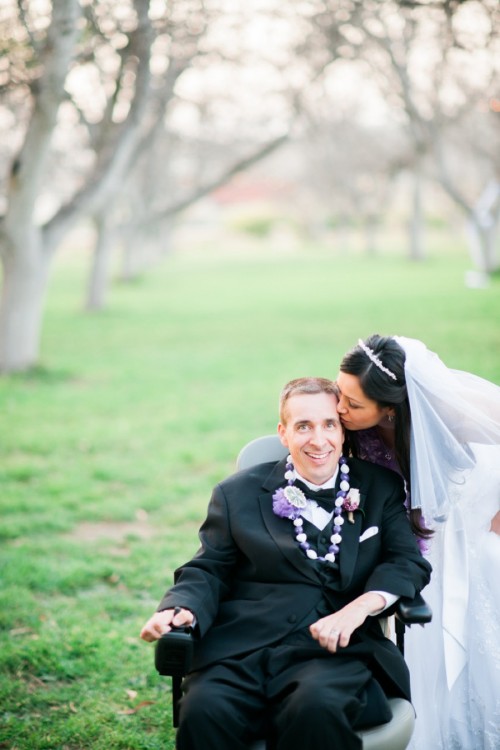 Photographers Timon and Liz Wang didn't know much about ALS when they agreed to shoot Hollie and Adam's wedding. After meeting with the couple six months before the ceremony, Timon began researching the debilitating disease and realized its gravity.
"I was so inspired to shoot because I knew I was freezing a moment in time that the two would always have," Timon told me in an email, "and that my photos would be the memories even when all other memories had begun to fade."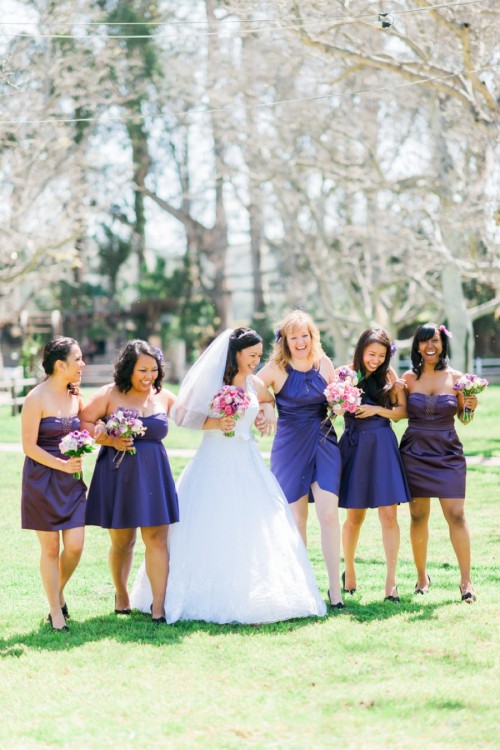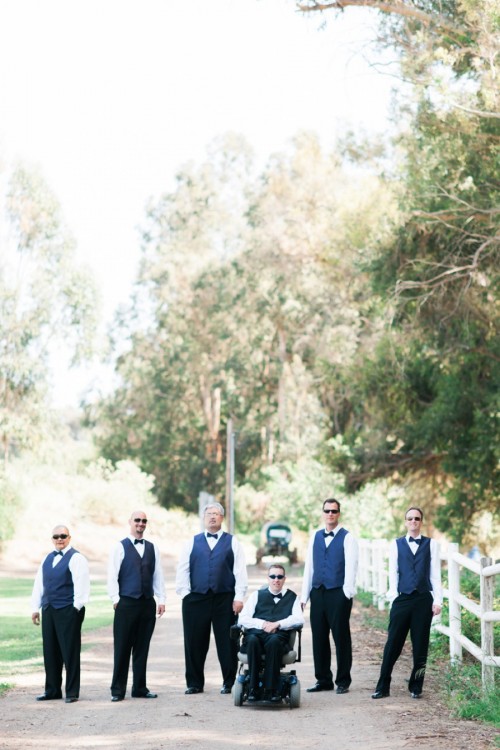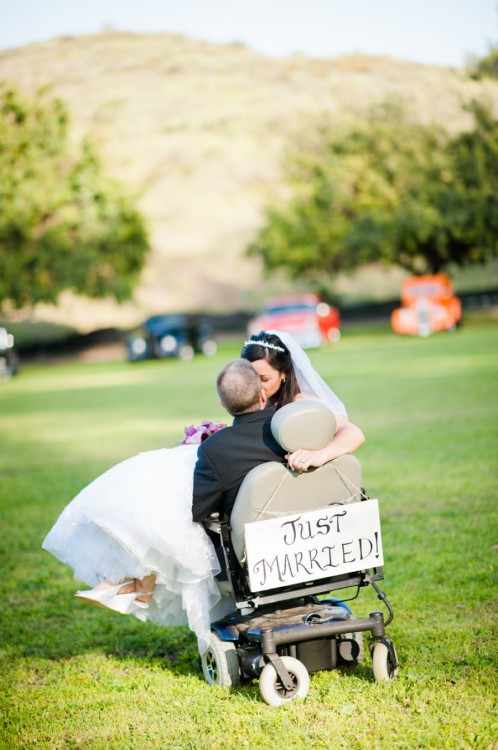 If you'd like to make a donation towards ALS research, Hollie suggests ALS Guardian Angels or ALS TDI. You should also read Hollie's statement on Style Me Pretty, where you can find even more beautiful wedding photos.
The Mighty is asking its readers the following: If you could write a letter to the disability or disease you (or a loved one) face, what would you say to it? If you'd like to participate, please send a blog post to [email protected] Please  include a photo for the piece, a photo of yourself and 1-2 sentence bio.
Want to end the stigma around disability? Like us on Facebook.
And sign up for what we hope will be your favorite thing to read at night.