This Song Beautifully Captures a Father's Experience With His Sick Child
---
In his time of need, a kind organization was there for him. Now, this father is doing all he can to give back to the charity that helped him through his daughter's health crisis.
In October 2012, Paul Fletcher, from Minneapolis, had to rush his newborn daughter, Elsie, to the Children's Hospital of Minnesota with a complete intestinal blockage, he told The Mighty. Elsie was diagnosed with a congenital disorder called Hirschsprung's disease, a blockage of the large intestine, according to the National Institutes of Health.
"We were freaked out, to put it bluntly," Fletcher told The Mighty.
Although it was a harrowing ordeal, Fletcher says it would have been a lot worse if not for The Ronald McDonald House Charities Upper Midwest, which stepped in and offered the family a place to stay and some peace of mind.
The Ronald McDonald House Charities help families in their darkest moments by providing housing that's near a hospitalized child, helping with the expense of staying together in another city and offering exhausted parents a place to collect themselves for the long battle ahead. The chapter at the Children's Hospital of Minnesota offered Fletcher and his wife solace in their time of need, and now, Fletcher is determined to return the favor to the organization.
"Over the last two years I've just had this burning desire to give back to them somehow," he told The Mighty. "I wanted to give back in a big way– I wanted to raise money and I wanted to raise awareness. We have to let people know how much good The Ronald McDonald house does."
Fletcher, who works as an afternoon radio personality in Minneapolis, decided to combine his love of music with his desire to raise money and awareness for the organization. He asked singer-songwriter Matt Hires, who he met through his work at the radio station, if he would be willing to help. Hires said yes.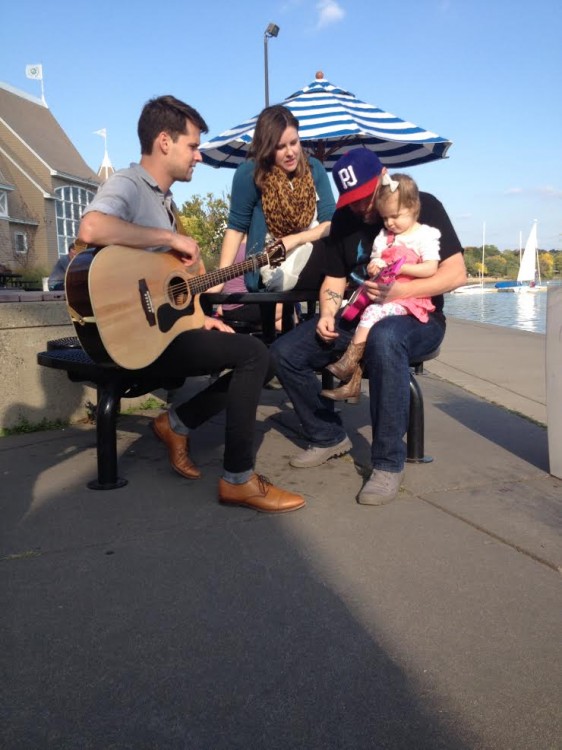 The talented musician wrote the song "Hold You Up" based on Fletcher's experiences with the charity, and with the help of other organizations like Rock the Cause Records, SoulPancake and Wayfarer Entertainment it was released earlier this week. All net proceeds benefit Ronald McDonald House Charities Upper Midwest.
Check out the moving song and music video below:
The song has been a huge success and it is instantly relatable to people who have been through similarly distressing situations. Fletcher, who has more musical projects benefitting the charity in the works, says that the amount of positive feedback has blown him away.
"I wake up every day having a tough time comprehending," He told The Mighty. "It's been mind numbing."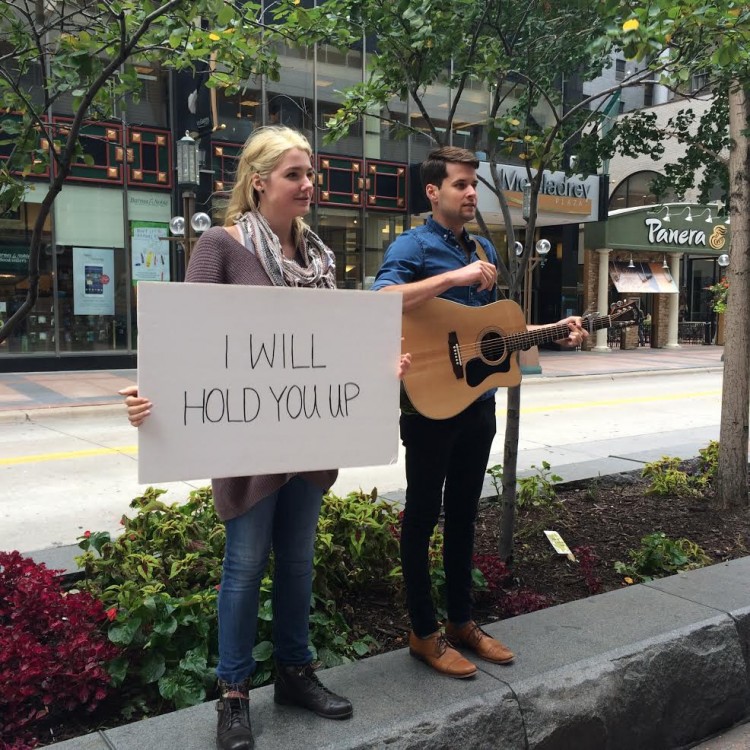 Elsie, 2, is now doing fine, despite having to undergo two major abdominal surgeries before she was 6-months-old. Because of the nature of her condition, her parents aren't sure whether they will be done with hospital visits or whether she may end up back there in the future. Either way, they know that The Ronald McDonald House will be there to help them if they need it.
"They're there trying to make you feel normal when you're in a place of despair. You could be scared to death, you could be exhausted and incredibly depressed," Fletcher told The Mighty. "You're in crisis mode and they made you feel normal."
Visit here to help the cause and get more information about where you can download "Hold You Up."