To Any Parent Nervous About Having a Baby With Down Syndrome, This Is for You
---
A group of families affected by Down syndrome found a beautiful way to put future parents at ease.
Carolyn McDiarmid, 44, from Victoria, Australia, grew up across the street from the family of a little girl with Down syndrome. She later had a close friend in nursing school in Melbourne who had a child, named Harvey, with an extra chromosome. None of this, however, prepared her for the shock of finding out that the child she was carrying also had Down syndrome.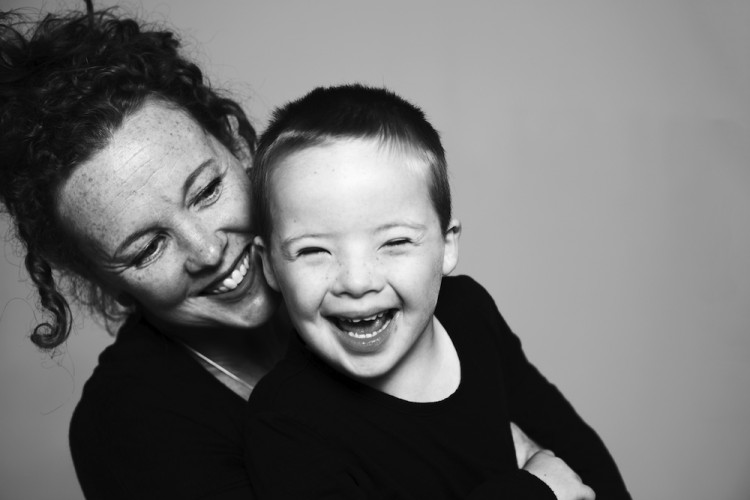 McDiarmid grieved for the loss of the child she expected to have and even considered aborting the baby. However, when her son was born, everything changed.
"The fear and the despair lifted," she told The Mighty in an email. "He was just this beautiful baby who relied on me like my other boys. When I looked into his eyes, I knew it was going to be OK."
Just a few months later, McDiarmid's good friend, Angela Blakston, became pregnant and early scans showed she had a high possibility of having a baby with Down syndrome.
The two women shared their experiences with one another and quickly decided they wanted to help other people share their stories as well.
An American publication called "Gifts: Mothers Reflect on How Children With Down Syndrome Enrich Their Lives" first inspired McDiarmid. She would stay awake all night reading it and decided they would make a version featuring families in Australia and New Zealand.
They set up a website and contacted all the Down syndrome associations in Australia and New Zealand to put a callout for story submissions.
Replies poured in, and the women picked the best ones and those that showed a diversity of experiences. They also raised $20,000 to publish the book, and on World Down Syndrome Day in 2014, "Now I See" was released.
Check out some quotes from the book participants below. All photographs are by Justin Ridler.
"Caoimhe leaves me notes scattered like wind-blown petals, declaring love."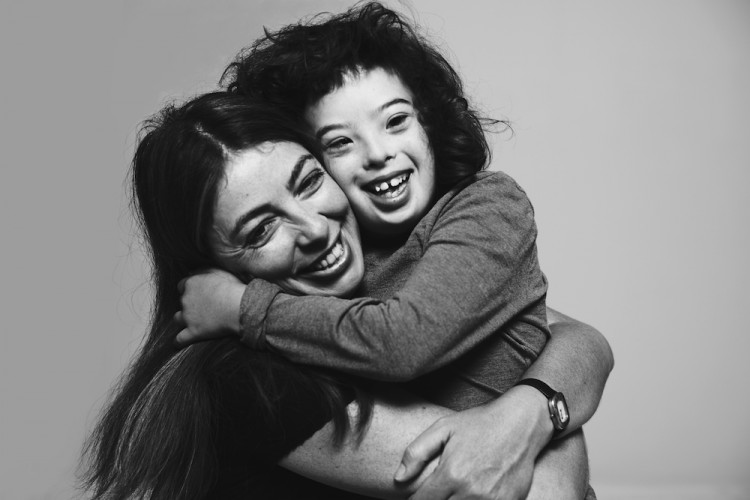 "I thank Kimba for the gift she gave me to understand that sometimes different is a very wonderful thing."
 "Early on, a wise person said to me that we shouldn't change our life plans because of Down syndrome, but I didn't believe them. Now, I do."
 "We aren't special, but we are different, because we have Perri in our family to remind us of what is important."
 "We will always be in Tiana's corner."
 "Andy taught us so much: patience, understanding, the ability to go with the flow and to not worry about the things that don't matter."
"Phoebe has made a difference to so many family members and friends because of her beautiful nature and attitude to life."
 "An important thing we have learned from Claudia: disability is only a word for some people without it."
"Now I See" is a non-profit project where all book proceeds are used to print more books to give to new parents and health professionals for free.
"I hope that it gets into the waiting rooms of women's ultrasound clinics. I hope that parents who are given an antenatal diagnosis get the opportunity to read some of it before making any decisions," McDiarmid told The Mighty. "I hope that it can provide hope, encouragement and reassurance to families embarking on this rich journey."
So far, the response to the book has been overwhelmingly positive. The Association for Children with a Disability and the Down Syndrome Association of Australia were both supportive. Down Syndrome Australia recently purchased enough copies to put in their new parent packs.
"If this book can help just one family, we have accomplished what we set out to achieve," McDiarmid said.
Photography by Justin Ridler.
For more information, or to donate please visit the website.