When Sarah Lotfi was a child, she and her younger brother, who has Down syndrome, used to play in front of the TV, and act out every movie and show together. "Even if he couldn't speak the lines, he would get the intonation right," Lotfi told me when we spoke. "It was fun and exciting for us." She loved to see him connect with what was on the screen. 
It's fair to say Lotfi also connected with what was on the screen — she's now an award-winning screenwriter and director. Her latest project, Menschen, is her most personal film to date. "Maybe before this point I would have said, No [to making this]," she confessed. "It's too close to home." But when the story called, she rose and answered.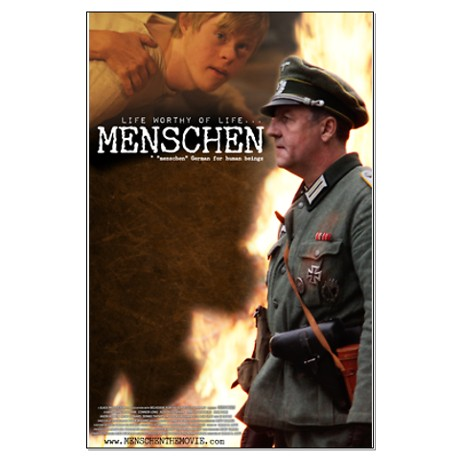 Shortly after making a World War II short film, The Last Bogatyr, Lotfi came across a picture of a boy with Down syndrome that an SS photographer took during the WWII time period. "Oh, God," she thought. "What happened to that kid?" 
How could someone live with those overwhelming odds against them? "I wanted to tell a story of hope," Lotfi explained. So she did. In under 30 minutes, Menschen follows through on Lofti's promise to "challenge prejudice behind stereotypes like 'enemy,' 'disabled,' or even 'hero.'" 
Lotfi also has a sister with Down syndrome and she pulled from her experiences with both her siblings to create a character named Radek, who is the "found boy" in this complicated story set at the end of the war.
Radek is played by a young actor named Connor Long, who has Down syndrome. Long currently lives in Colorado, where the movie was filmed. Lotfi didn't meet him until his audition. "The moment I saw Connor, I thought 'He's perfect,'" she recalled. When he did read, he so powerfully conveyed the emotion, he made another reader cry.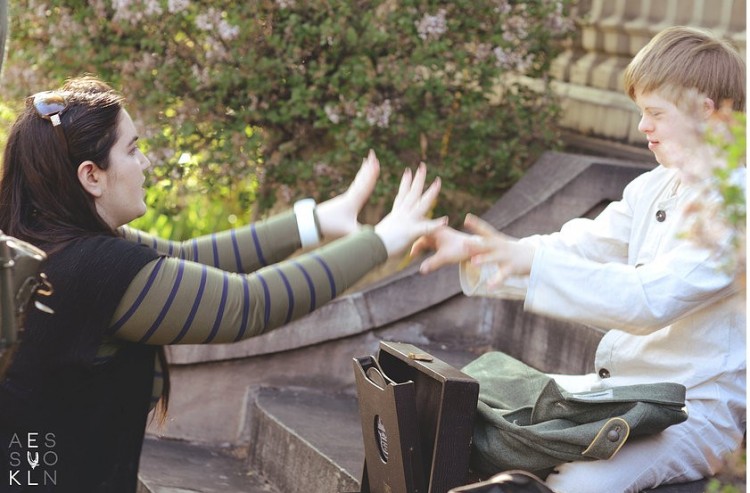 Long went on to win Best Actor for his performance in Menschen from Filmstock Film Festival. (Go Connor!) This was his first film; check out his Facebook page for the line-up of more great things in the works.
Lotfi said she enjoyed getting to know Long during filming. She describes him as a "character" and a "charmer," but mostly she's impressed with his ambition.  "It's amazing what he is doing as a self-advocate," she said. "To see him is…inspiring."
Since the film's release, people around the world have shared their connections and personal stories with Lotfi. She's touched by anyone who sees a reflection of themselves or someone they love in the film.  
Menschen is being presented across the country in collaboration with The Arc, an advocacy group supporting the movie's primary theme, "Life worthy of Life." To see more about the film check their website and Facebook page. To read plot summary and reviews, head here and here.