How We Embrace a Different Kind of 'Successful' Holiday
---
I have a friend who says, "expectations kill relationships."
Motherhood has given new meaning to that phrase and special needs motherhood even more so. When I expect things to go a certain way and they don't, I find myself frustrated and sometimes angry. I feel let down and my mood makes things even worse. I've learned a simple truth over the last few years. Maybe you've learned it the as well.
Holidays + Toddlers + Autism = Chaos (with a side of magical moments)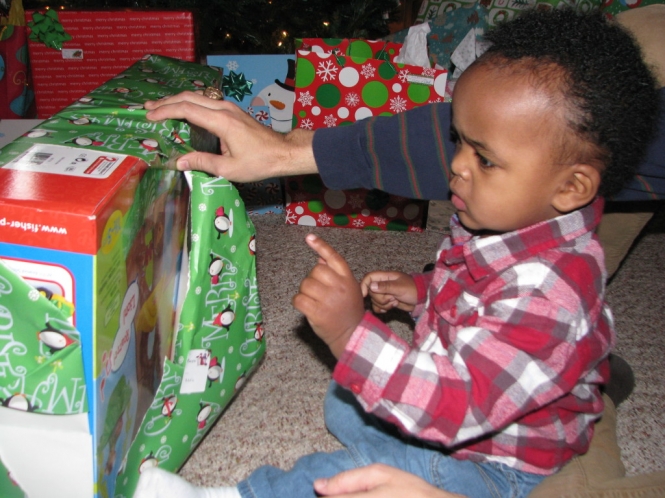 In general, holidays are difficult for little ones with autism because everything is so different. The daily schedule is different, the food is different, the atmosphere is different, the people are different and (for us) the location is different. We travel on holidays to be with family, so not only are our little ones' schedules disrupted but they're also sleeping in a different bed and different room with different sounds and smells. This can be the perfect set up for stress and meltdowns. The sudden change in… everything… is confusing, and emotions are magnified.
If I go into holidays holding onto unrealistic expectations, I will be disappointed. But if I release my expectations and go with the flow, knowing that we may not be able to do every activity or enjoy every meal and moment, I find myself (and my family) having a special time. Letting go of expectations has brought so much peace into our family.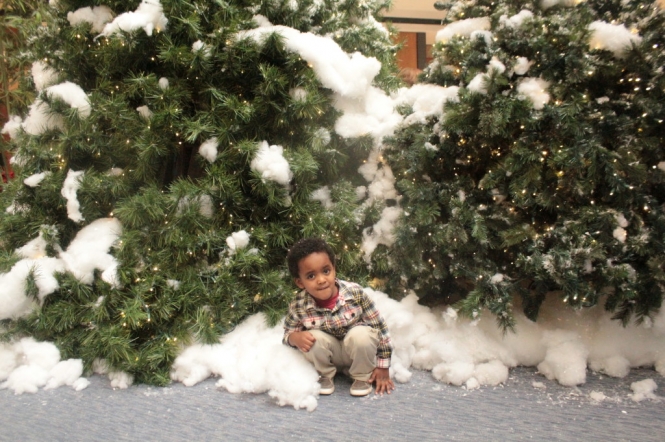 Glennon over at Momastery has a philosophy that rather than embracing "Carpe Diem" (seize the day, enjoy every single minute of your children while they're small), we should "Carpe Kairos" (seize the God moments.) When we collapse into bed at night and look back at the previous 24 hours, we're never going to see a perfect day. The kids will have had a tantrum at some point, and things won't have gone as planned. But in that same day, mixed in with the tears and skipped meals and naps that weren't taken, there will be beautiful moments. There will be moments when my daughter will ask to have a tea party and giggle with me as we read books together. There will be moments when my son asks for a squeeze and hugs me as tight as he can or pats the floor next to him and says, "Come and sit!" while he builds train tracks.
Mingled in with the hard there will be wonderful moments. That makes a good day. So when my husband had to lie in bed playing phone games with our son for three hours on Thanksgiving day to help calm him down and put an end to the meltdowns, we knew it was OK. It wasn't what we'd planned or expected, but the next day John told me how special that time had been for him and Mareto.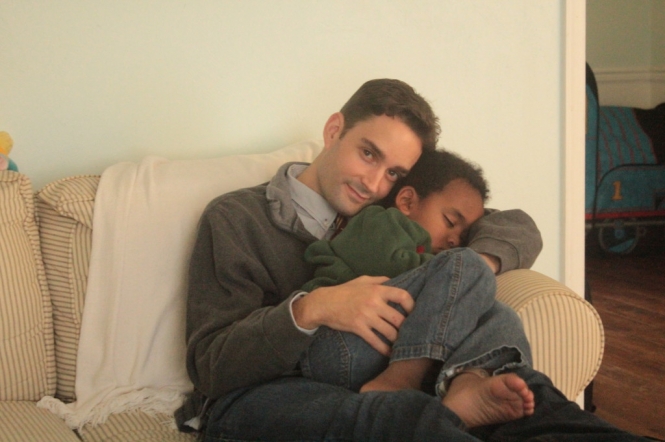 Christmas morning might be little more chaotic for us. There might be tears and confusion while the wrapping paper flies and the gifts are assembled. The kids likely won't sleep well all week. But that's OK. There will be beauty in it still. We just have to choose to open ourselves up to a different kind of "successful" holiday. When we embrace what makes our holidays different and choose to accept the hard, we make room for an imperfectly wonderful experience.
This post originally appeared on LaurenCasper.com.
Want to end the stigma around disability? Like us on Facebook.
And sign up for what we hope will be your favorite thing to read at night.