Moms of Children With Autism Should Be Called 'Big, Bad Mama Grizzly Bears'

December 4, 2014
I know now why moms of children with autism get the nickname "Big, Bad Mama Grizzly Bear." Even before my daughter's actual diagnosis, I fought and fought hard like a mama bear protecting her baby cub.
I remember the day we were "strongly urged to get her a diagnosis."June, 2014. My daughter was 19 months old then. I got on the phone calling every pediatric neurologist in New Hampshire and Massachusetts. I was put on wait list after wait list.
My daughter's pediatrician put in a "RUSH/STAT/ASAP" request on my daughter being seen… because early intervention (EI) is key, and my toddler was almost 2 years old. Timing was everything.
I finally got a call from a children's hospital and was told, "We're ready to schedule Zoey for her appointment with the neurologist." I remember feeling elation, joy, excitement and thank God.
That all quickly diminished when I heard, "We're booking appointments a year out." I immediately burst into hysterics. I explained we don't have a year, we need EI now… we can't wait! She'll be 3 and we won't get the help soon enough.
The receptionist rudely said, "So do you want me to pull the referral?"
I was speechless, only sobs came out. I managed to utter, " I don't understand, her doctor put a RUSH/STAT/ASAP on the referral, I don't understand," as I'm sobbed and pled.
Not once did I hear an, "I'm sorry… I understand your fear." No, I again heard, "So… do you want me to pull the referral?" I sobbed. "Yeah, I guess… I don't know what to do… I can't wait, she can't wait… I guess I have to call somewhere else." I hung up.
There's no bigger hurt than trying to fight for your child and to be shut down.
Well… that's where Mama Bear kicked in. I called the hospital back after I composed myself and I asked for a supervisor… I was going to be heard.
I got a department head on the phone. This was our conversation.
Me: I'm putting you on notice. The way that woman treated me was uncaring, without compassion, rude, and she made me feel like my child was nothing. I'm telling you right now, my child means something; she is something. For a hospital that prides itself on the care of children, you failed when it came to mine. I'm putting you on notice. I will go on every single autism blog and website, and I will tell them and the autism community that you do not care about children with autism.
Department Head: I'm so sorry you were treated that way… your child means something to me. Do I have your permission to log a formal complaint?"
I said yes. I finished my day with no hopes of anything, just the satisfaction that I stuck up and was my child's voice.
The next day I got a phone call from the hospital. We had an appointment and her diagnosis 17 days later.
Don't ever give up. Find your inner Grizzly… be your child's advocate and his or her voice. This is why I'm proud to say I'm a Big, Bad Mama Grizzly Bear!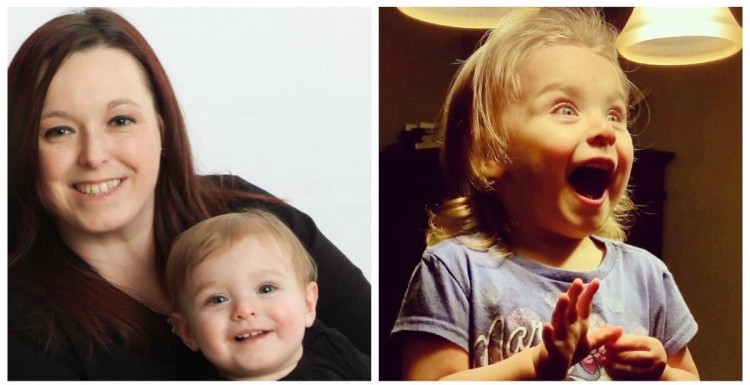 Follow this journey on the Facebook page Life With Zoey.
Want to end the stigma around disability? Like us on Facebook.
And sign up for what we hope will be your favorite thing to read at night.