My Daughter's Christmas List Advice for Her Brother Brought Me to Tears
---
It was my daughter's first Christmas with me, her adoptive mom.  She was 6 and could barely speak English. She spent her first 5 and a half years of her life in an orphanage is Russia, living with 45 other children. I could speak a little Russian, and she told me how each year she'd get one present, usually a box of chocolates. The playroom would get some new toys that all the children shared. The one present she got to keep was a doll I sent her before I came to get her. She proudly showed me this doll when we were at the Children's Home. She left the doll at the orphanage so other kids could play with it.
As Christmas approached in the U.S., she began learning all the traditional holiday songs. Once, after leaving the grocery story she said, "Mama, what that Comet?" which I'd just bought. I explained it was a cleaning product. She responded with "Da." Then she waited… you could almost hear the gears turning in her head. "Mama, what that Dasher?" and it dawned on me that she'd been singing "Rudolph the Red Nosed Reindeer" at school but didn't understand what it meant. Ded Moroz (Russian Santa) doesn't have reindeer, doesn't deliver toys based on naughty or nice, and he certainly doesn't run around on rooftops.
So we spent time with books, videos and talks on what America does for the holidays and what we do for our traditions. We decorated and practiced her new songs. She asked me question after question, and I fooled myself into believing she understood. I bought few gifts this first year because I didn't want her to get overwhelmed.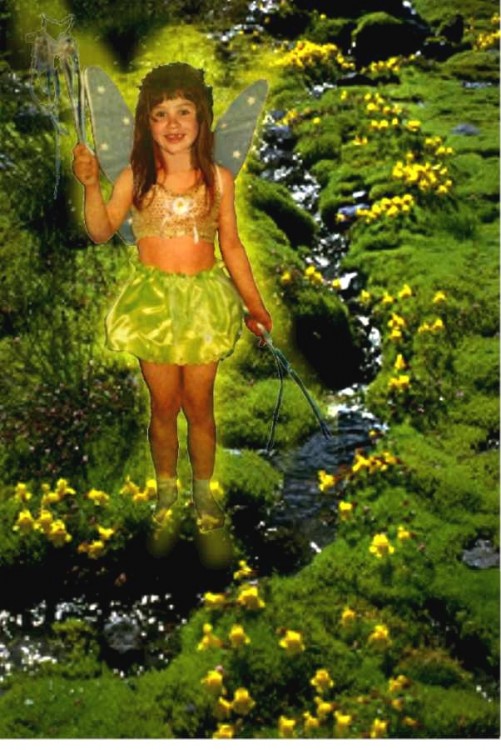 On her first Christmas morning, she woke up and I explained she needed to wait until Mama got her coffee and then we'd go in the other room to see what Santa brought. She patiently waited. and then we moved into the living room. She stopped at the couch and sat, staring at the sparkling tree and the presents underneath, and she started to cry. Her cry turned to hiccuping sobs. I held her and soothed her, asking why she was crying. She couldn't answer me. She just sobbed. For 10 minutes we held each other as the tears fell down my face as well. When we were done, she smiled and sat near the tree as I explained what to do. She didn't touch anything for another couple of minutes but she eventually got the idea down. She kept asking "Eta moya, Mama?" (Is this mine, Mama?) And I would say, "Da, Masha" over and over.
My beautiful daughter is now 18 and will soon be off to fulfill her dreams. She's loving and giving. I've asked her what she was thinking that first Christmas, but she says she doesn't remember much at all except for the Tinkerbelle costume.
Three years ago I started fostering her soon-to-be brother. I adopted him at the age of 7 from the U.S. Her brother's expectations are different than hers. My son has Dup15q syndrome, a genetic defect, and patience is completely not his forte. My daughter tells her brother he shouldn't ask for anything specific and Santa will bring what he thinks my son will like. She tells him she remembers getting just a box of chocolates and that made her happy. She tells him she remembers getting a doll once and she was happy. She says to him, "No matter what you get, you will be happy because we have the best gift in the world and that is a mom."
And my son smiles.
For all of December, The Mighty is celebrating the moments we gave or received a gift that touched our lives in a special way. If you'd like to participate, please send a blog post describing this moment for you. Include a photo and 1-2 sentence bio to [email protected]. Hint! Some gifts don't come in packages.
Want to end the stigma around disability? Like us on Facebook.
And sign up for what we hope will be your favorite thing to read at night.