When my son was 3, he started in a preschool special education program that was housed in the same building my daughter attended. Three teachers and three paraprofessionals worked with the students, and it was a wonderful first experience for Zach.
I took turns volunteering in my daughter's room, as well as my son's room. One of my jobs in his classroom was to prepare book bags that went home each week. The bags contained a book and a puppet or stuffed animal, and the children took them home and then returned them the next week for a new one.  
One day while volunteering, another teacher approached me. She was a warm and genuine woman whose thick Southern accent lilted like honey off her tongue. Each week we chatted a bit, and one day she asked if I would be interested in helping her out with the birth-to-3 program as a paraprofessional because she knew I was a certified teacher.
I hadn't really thought about going back to work but knew it would be a nice part-time job to make a little extra cash, and I'd be in the building both of my kids were in. It was a win-win situation.  
I started working with Ann, and we were a great team. She was truly one of the most dedicated and selfless teachers and friends I'd ever met. She had my daughter and son over from time to time so my husband and I could go out, and she had our daughter over to play with her granddaughter on several occasions because she knew she needed a break from autism and ring 22 syndrome. What was also amazing about Ann was that she'd battled breast cancer on more than one occasion. For an entire year she went to chemotherapy in the morning and then came in to work. When most of us would have curled up into a ball, she came to the spot that gave her the most joy… her classroom.
Ann always appreciated the fact that I could relate to the families we were working with and that I had a good background knowledge of special education. She always treated me as an equal and asked for my input and collaboration.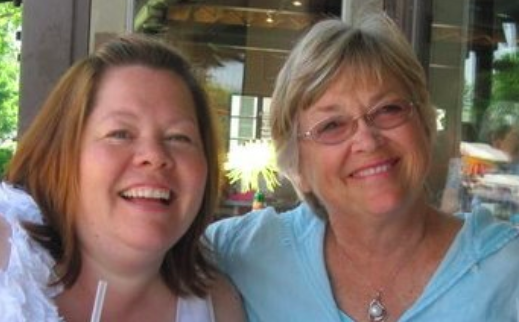 As the time demands became greater in the birth-to-3 program, I decided it was time for me to go back to a classroom of my own. I started working on my Master's Degree in special education.  
Ann had always talked about moving closer to her family and retiring in one of the southern states, and she told me when she left she wanted me to take her position. She felt strongly about it. I was honored.
I began working at one of the elementary schools full time. Three years later Ann decided it was time to move south. She asked me to take her position, but I was just starting a new program at the school I was at, and I declined. She wasn't a happy camper, but she understood. After she moved to South Carolina, we continued to remain in touch. When she came to Michigan, we'd get together for a meal and talk.
They hired a lovely young lady to take her place, and she was a well-loved and wonderful teacher. Three years into the job, she started her family and moved to another state. The job was available again.
I knew I could not let Ann down again, and in all honesty, it was time for me to make a change. So I accepted the position and came back full circle to the classroom I'd started in. Ann was so pleased and happy that I'd finally decided to do the job I was destined to do.
About the time I took the job, we found out Ann was once again waging a war against cancer. Several of us went for a visit and enjoyed one last weekend with her. 
Ann gave me a gift I've been unwrapping and enjoying for five years now, and I hope to keep at it for many years to come. I try to embody her spirit and dedication to the families we work with in an effort to pay it forward for all she did for so many years.
For all of December, The Mighty is celebrating the moments we gave or received a gift that touched our lives in a special way. If you'd like to participate, please send a blog post describing this moment for you. Include a photo and 1-2 sentence bio to community@themighty.com. Hint! Some gifts don't come in packages.
Want to celebrate the human spirit? Like us on Facebook.
And sign up for what we hope will be your favorite thing to read at night.