This was not just about seeing Santa.
This was not about having my kids sit on his lap and tell him what they wanted.
This was so much more than that.
This was a room full of families looking for an atmosphere where their child could just be — with no one staring, no judgment, no whispering.
This was a room filled with children with special needs. There was hand-flapping. There was crying. There were kids (mine) walking around a table over and over and over. There were kids on iPads. There was a train set. There were autism-friendly toys. There was "Polar Express" playing on a big TV. There was a Play-Doh table. There was a woman blowing bubbles. There were no lines of people. There was a mom crying and talking to a woman from the Autism Society of Nebraska who helped organize it. She was saying, "Thank you so much; this was wonderful."
This was a room full of acceptance and patience. It was an opportunity for families to have a stress-free environment for their kids who get stressed easily. It was a community coming together.
I found out about this sensory-friendly Santa photo shoot from my son's occupational therapist, who called me several weeks ago to tell me she got an e-mail from the Autism Society about it and specifically thought of Easton. I wasn't even planning on doing the whole "Mall Santa" thing this year. It's just not worth the stress. But I signed up for this event, thinking it might be worth a try.
Easton walked right over to Santa when it was our turn, mainly because there was an elf blowing bubbles. I said, "Say hi to Santa!" He started singing, "MUST BE SANTA! MUST BE SANTA!" without even looking at the big man with the white beard. In fact, he never actually looked at him. But… he let this stranger get in his space.
At first, he would only go near Santa if I was right there.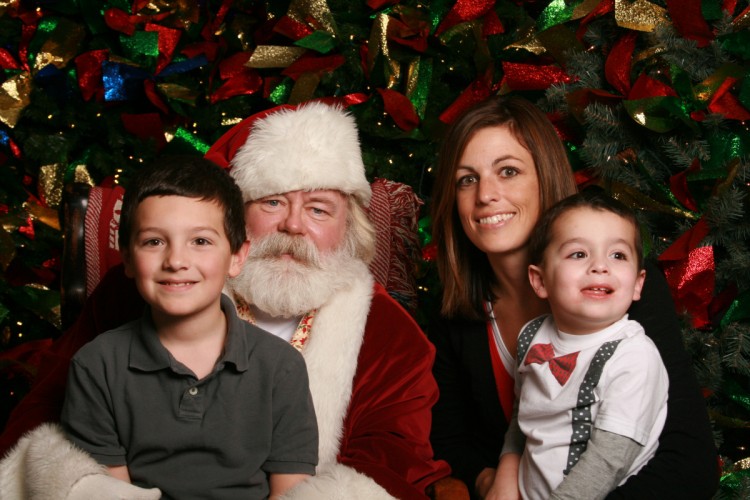 He did eventually let me leave the shot. Not every photo was fantastic.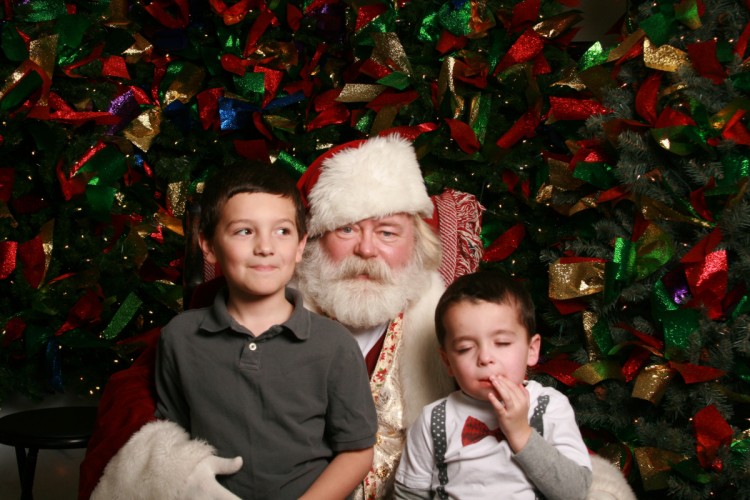 Keegan tried to help a few times.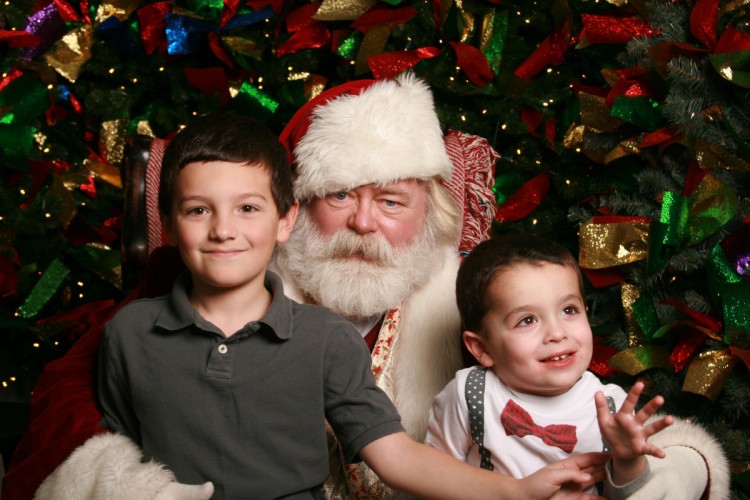 Easton was just… Easton.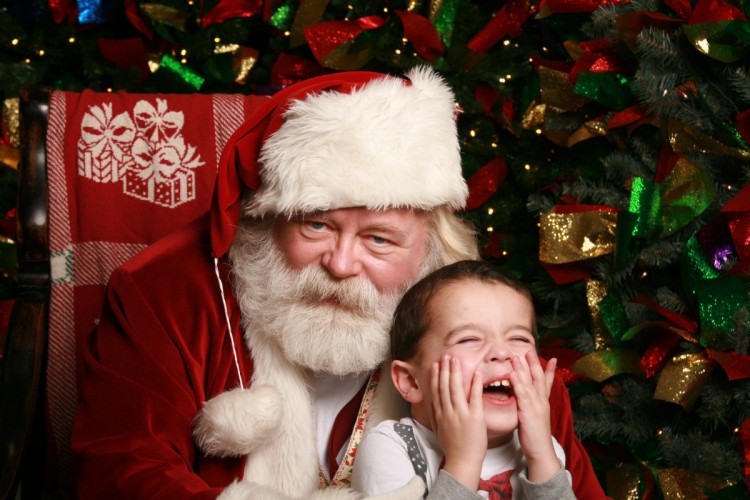 He tried to say, "Cheeeeeese!"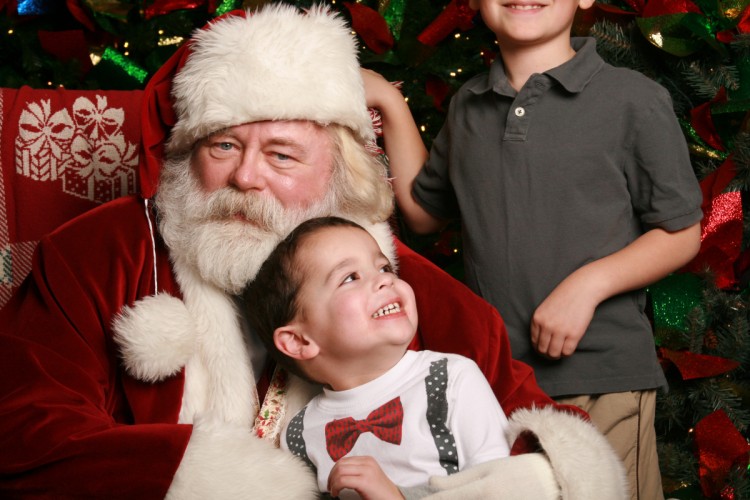 Santa was a trooper.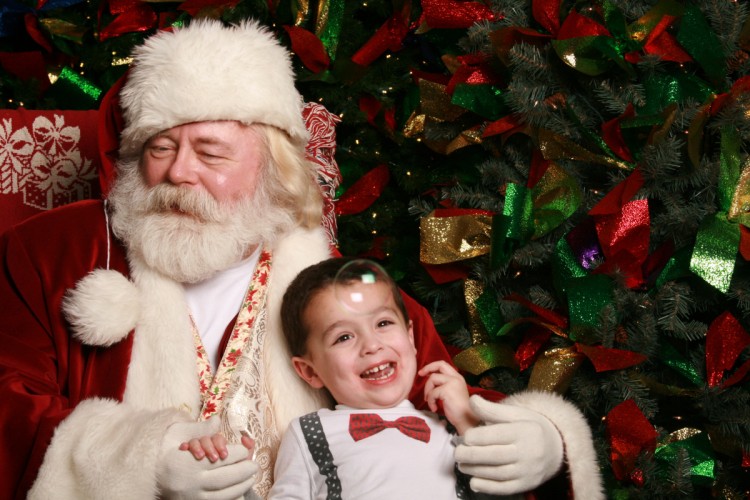 And then, sometimes, everything comes together… and there is that one. perfect. shot.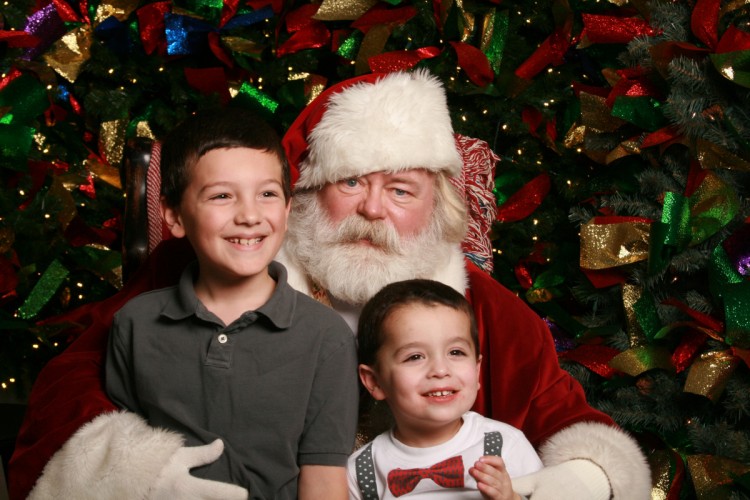 And, of course, I was watching all of this and trying not to cry. This was the exact opposite of how I thought this would go today. I didn't think Easton would go near Santa. I thought he would throw himself on the floor in a meltdown. But… I figured it was worth a try for one good picture.
Words can't express how grateful I am for the people that made this happen… for organizations that "get it" and do all of the preparations necessary to make events like this a success.
We went to Kohl's afterward. Easton highly objected. Would it be too much to ask to have elves following us around, blowing bubbles?
This post originally appeared on Glass Half Full.
For all of December, The Mighty is celebrating the moments we gave or received a gift that touched our lives in a special way. If you'd like to participate, please send a blog post describing this moment for you. Include a photo and 1-2 sentence bio to community@themighty.com.
Hint! Some gifts don't come in packages.
Want to end the stigma around disability? Like us on Facebook.
And sign up for what we hope will be your favorite thing to read at night.