To the Woman Who Asked to Take a Closer Look at My Daughter With Down Syndrome
---
When my perfect 5-pound daughter was born almost five years ago, we were given a diagnosis of Down syndrome.
Fear of the unknown consumed our lives. Constant worry filled our days and nights. What will her future be like? What will our future be like? I became the overprotective mama bear and mistook kind smiles from strangers as glances of pity. Scared and in love with this little baby, I felt so lost.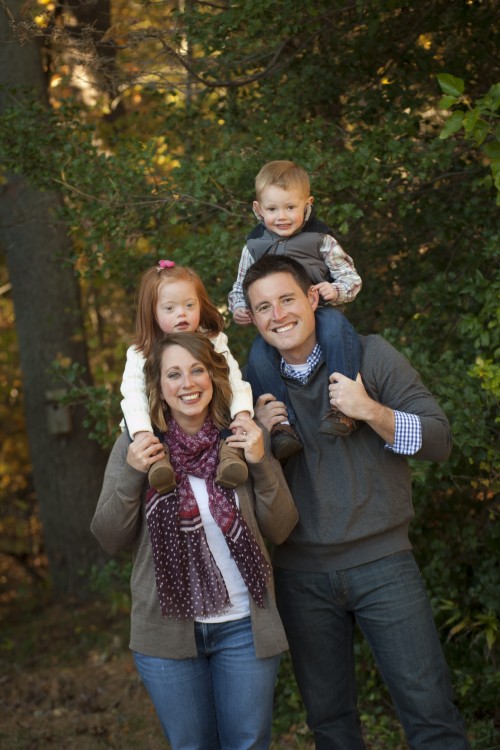 When Ava was about 1 month old, we took a mommy/baby trip to the grocery store. In the canned goods aisle, my life forever changed. A stranger was pushing her cart by us, looking over her shoulder at my little baby in the carrier. She came back around and asked if she could take a closer look. When she saw Ava's sleeping face, a warm, bright smile spread across her own.
"Thank you," she said. "This brings back so many wonderful memories." Just then, a teenage girl came up and gave her mom a hug. She too had Down syndrome. This kind stranger hugged her daughter back and placed her hand on my shoulder. "You have been tremendously blessed; everything will be OK, you'll see."
I stood there with tears in my eyes and gave her a shaky, "Thank you." I felt like a huge weight had been lifted. We would be OK. She would be OK. This woman gave me strength to start to raise my daughter to do and be anything she wants.
Today Ava is a spirited preschooler with so much love to give. That kind stranger in the grocery store will never know the gift she gave that day. She gave me the ability to push aside fear and start living our lives for our little girl. She was right… our lives have been tremendously blessed.