You're scrolling through your Facebook newsfeed and bam! A photo makes you stop. This is one of those photos. We absolutely love the story behind it.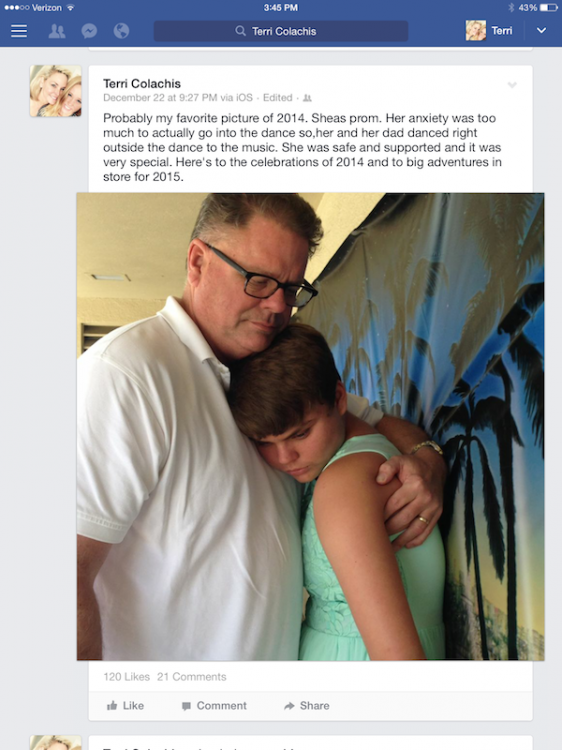 Terri Colachis, a Mighty blogger from San Diego, recently sent us this picture. In it, her 15-year-old daughter, Shea, is dancing with her dad, Gus. Shea has autism and experiences anxiety. Last year, when she was too overwhelmed to go to her prom, her dad put on some music outside and danced with his daughter. The result is the sweet photo above.
"To me, this picture so perfectly caught the complexities of what it feels like to have autism and what it sometimes feels like to be the parent of a child with autism," Colachis told The Mighty in an email. "Sharing a milestone with your daughter in such a different but equally special way just brought me to my knees."
Want to end the stigma around disability? Like us on Facebook.
And sign up for what we hope will be your favorite thing to read at night.