A 2-Year-Old in the Hospital Cafeteria Helped Me Realize Everything Would Be OK
---
A week after we received a pre-natal diagnosis that our unborn son had Down syndrome, we were told he also had an AVSD heart defect that would require heart surgery when he was between 4 and 6 months old. I was devastated — I could handle the Down syndrome, but the heart defect scared me. Would he even make it to 36 weeks? Would he die before we had a chance to meet him? I was so concerned about his heart that the Down syndrome didn't seem to matter. I counted the days like minutes and the hours like seconds. Declan finally had heart surgery when he was 5 months old, and that was the easy part. He struggled to recover his oxygen levels over the next few weeks, having to be reintubated and fed only by NG tube. He slowly improved, and it finally looked like we were headed home.
Then, just when we thought we might get discharged, Declan had other ideas. On Saturday, he was taking bottles, on minimal oxygen and his meds had been reduced to discharge levels. They'd even given us his discharge prescriptions to have filled.
Then, on Sunday at 5:45 a.m., my cellphone rang. I recognized the number and knew even before I answered that something was up. The attending physician on the other end of the line said my son had desaturated around 5 a.m., and they had put him back on "high flow" oxygen. The good news was they were looking into options before reintubating him. His lungs were "cloudy" again, so they restarted the drip line lasixs (diuretics). They were going to see how he responded before moving further. He seemed to do fine the rest of the day — his lungs were clearing, and they reduced his oxygen a little. I was still recovering from the food poisoning I had on Saturday, so after a nap at home, we headed back to the hospital to check on him. He was sleeping peacefully, and the nurse said he'd held his saturation levels all afternoon. So, we went home and went to bed.
Then, as if I was Bill Murray in "Groundhog Day," my cellphone ran again the next morning — at 5:45 a.m. The same number, the same voice on the other end, the same situation. Our baby had desaturated on the high flow oxygen so they put him on the "scuba" mask. This is one step short of reintubation. If the scuba mask was not successful, that would be the next step.
The fact that he desaturated again meant the meds weren't working, so something else was going on. His cardiologist and surgeon both came to visit that morning before rounds. They'd reviewed all the data and agreed it didn't appear to be a pH problem. They speculated about various other causes, as did the team on rounds. What everyone admitted, more or less, was that they really didn't know what the problem was. A group of six (or seven)-figure salaries standing around speculating was not boosting my confidence.
They decided to send him to the cardiac catheterization lab (the"cath lab"). Here, they would look at pressures in the heart and lungs in more detail than they could see in an echo or X-ray. Dex would need to be put under again, so reintubation was necessary. We hoped to have an answer by mid-afternoon.
Since we had three hours or so to kill and because I was at my wit's end, my husband convinced me to go get something to eat downstairs. We decided to sit on the patio and get a little vitamin D, while eating and waiting for my parents to arrive. Then, the strangest thing happened.
As I watched the patio doors, anticipating my parents' arrival, a woman and her two daughters walked out. As they came toward us, I couldn't help but notice that the younger one had Down syndrome. Right as they walked by, I commented on how cute her daughter was, then asked her if she had Down syndrome. The mom, Brooke, looked at me and said yes. I told her we had a son with Down syndrome, and she asked if we were here for his surgery.
Then, as if Brooke and I had been friends for years, she went on to tell me their story. Her daughter, GiGi, is 2 years old now but had a full AV canal repair at 5 months, just like our son. GiGi also had all kinds of complications after surgery, including pneumonia, and spent 56 days in the cardiovascular ICU (CVICU). But unless you saw the scar on her chest, you would never know now. She was walking all over the patio, exploring and chasing her big sis around, like any other vivacious toddler. Easton, their 5-year-old daughter, was the ever patient big sister, just like our daughter, Teagan. Chris, their dad, appeared a few minutes later. He scooped GiGi up and tickled her. If my husband, Scott, hadn't shaved his beard off last month, you'd think they were brothers. It was like we were looking at a mirror image of our little family. As Scott later said, it was like a little angel walked through those doors to let us know everything was going to be OK.
Our Dex returned from the cath lab around 2:30 p.m. They discovered he had mitral valve regurgitation; his left ventricle was "stiff" from being overworked prior to surgery. This caused the blood vessels in his lungs to flood with blood, hence the cloudiness in the X-rays. The course of action was to put him on medication to relax the ventricle and see if that would reduce the regurgitation. If so, we could eventually go home on the outpatient version of these meds. The worst case scenario would be another open-heart surgery to fix the valve. There's no in-between solution — it's all or nothing. The doctors decided to move much slower with the weening process and give him plenty of time to react, so we were looking at at least another 7-10 days in the CVICU.
As as we left that night to try and get some rest, we told our night nurse, Larry, that our goal for the night was "no surprises." Larry, a 30-year veteran in the ICU, agreed, and said, "Slow and steady wins the race in the cardiac unit."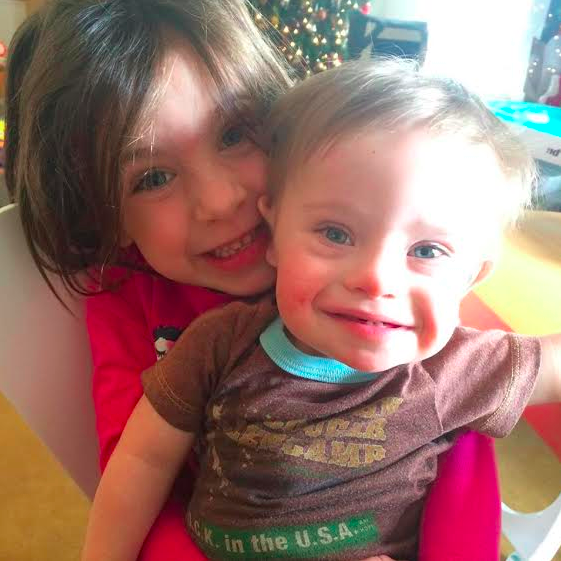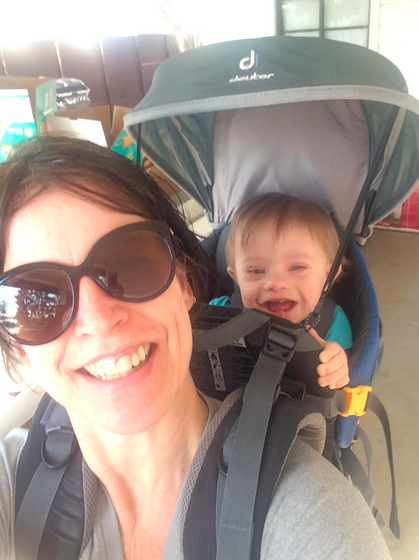 Want to celebrate the human spirit? Like us on Facebook.
And sign up for what we hope will be your favorite thing to read at night.