'American Horror Story' Actor Ben Woolf Dies
---
Ben Woolf, an actor with dwarfism who played "Meep" on the FX TV show "American Horror Story: Freak Show" died on Monday, February 23, Variety reported. He was 34.
Woolf was hit by an SUV while crossing a street in Hollywood the night of February 19. The 4'4″ actor sustained a head injury from the car mirror, and was taken to Cedars-Sinai medical center in critical condition, TMZ reported. He died from a stroke after remaining heavily sedated throughout the weekend, according to Us Weekly.
"Ben was one-of-a-kind, and will never be forgotten," said a statement from Woolf's public relations agency, ZTPR, according to Variety. "The time we all shared together will be remembered forever."
After the news broke, Woolf's colleagues and friends paid tribute to his life on social media, including his "American Horror Story" costar Jamie Brewer: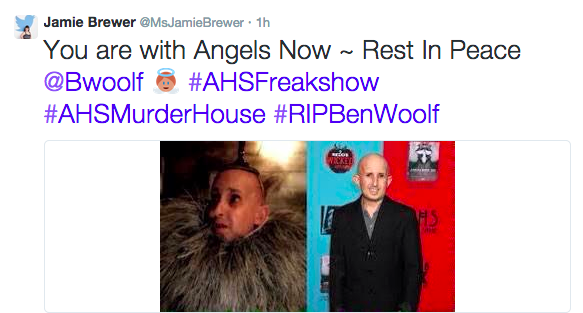 In 2014, The Mighty covered how Woolf candidly spoke about dwarfism, his acting career and his day-to-day challenges.
Image via Wikimedia Commons/WP:NFCC#4