How an Old Phone Book Helped My Friend's Mom Grieve
---
Today, I had lunch with a friend, Dave, whose brother Mark was tragically killed in an automobile accident in 1983. We were speaking on loss, which is how the subject of Mark's untimely passing came up. Dave spoke from the heart on the void that Mark's passing left in his heart and in his family. He then told me the following story.
When Mark was a young man in Poughkeepsie, New York, he played in a softball league on a team named the Diamond Dogs — a silly name Dave said was a constant source of amusement to his family. The phone would ring and, if the call was for Mark, Dave's mom would summon him to the phone by asking the "Diamond Dog" come get the call. This type of banter was constant — a source of amusement for a mother and a source of irritation for a son.
After Mark's passing, the family's grief was great. A few years later, Dave and Mark's dad took their mom to Hawaii. Throughout her life, Dave's mom was a religious woman who took great comfort in reading the Bible. Upon checking in at the hotel, she wanted to read from the Book while her husband took a walk. She searched the hotel room for the obligatory copy, but all she found, according to Dave, was a telephone book. She took the telephone book out of the drawer and on the back cover she found the following handwritten message: "The Diamond Dog sends his greetings."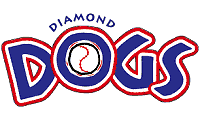 Dave told me that his father, upon hearing this story from his wife and seeing the message himself, felt this was just a coincidence. His mom, however, felt that this was God's tender mercy and that Mark was telling her he's OK. The cover of the phone book this message was on became Dave's mom's prized possession. When she passed, it was placed with her in her casket as she requested.
To lose someone you love alters your life forever. You don't get over it because 'it" is the person you loved. The pain stops, there are new people, but the gap never closes. But on that day, in a hotel room in Hawaii, this gap bridged for a mother who lost a son.
Want to celebrate the human spirit? Like us on Facebook.
And sign up for what we hope will be your favorite thing to read at night.