February 13, 2015
The Important Lesson My Son's Cousin Taught Him Through Music
---
My dearest Callie,
I remember how excited you were, 23 years ago, to find out at the age of 2 that you had a cousin.  You don't remember, you were too young at the time, but I assure you, you were thrilled.
You were less thrilled when you tried to get him to play dolls with you and he declined because even at a year old he was obstinate. But you still loved him and decided if he wanted to play trucks, you would play trucks with him. I think you lived a lot of your life doing what Andy wanted.
Years passed and you were still probably too young to remember Andy before the diagnosis. You don't remember the sleepless nights or the countless times your uncle and I cried on your father's shoulders because Andy had Aspergers and we didn't know what this would mean for him.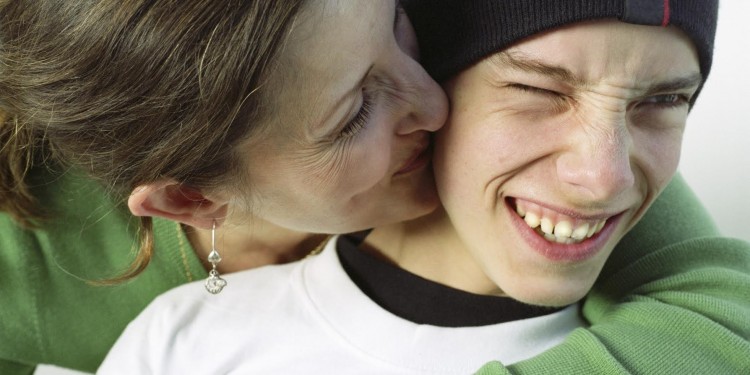 More years passed and you only got to see us periodically because new jobs meant we moved away and more babies in both our families meant traveling was harder.
I know you were old enough to remember staying with us when you were in middle school and Grammy was so sick. You and your daddy had come to say goodbye, and you were both glad to visit us as well.
I knew it wasn't what you expected, Andy being so different that you had more in common with our 9-year-old daughters than with the cousin who was almost your same age. I braced myself for the explanations and excuses for Andy's behavior. But I never had to use them. You just loved him and worked extra hard to find common ground. That common ground was music.
Andy had been trying to play the cello for years because he liked the sound, it soothed him. But he didn't understand "gentle" or "lightly" so when he played he sawed the bow over the strings like he was trying to skin a deer, not trying to play the cello. At first, you tried what everyone does, saying, "play gentle, Andy, like you hold a baby." But he didn't understand.
Then I heard you both play again, you, decent for a 12-year-old, Andy, like nails on a chalkboard. I heard the sigh and ran in to prevent the meltdown. But before I got there, I heard my youngest daughter tell you he didn't know what "gently" meant. I was just reaching the door when I heard you say "Oh" and I thought "oh no, here it comes."
But then you said what has possibly become the most meaningful sentence anyone has ever said to him: "You're holding the bow too close to the strings."
Andy has played the cello gently ever since.