To the Mom Who Made Me Feel OK About Respite Care
---
Respite care can be a Godsend but also a double-edged sword.
Being the primary caregiver of a child with special needs is taxing. There's no two ways about it. But I'm her mom, so I know her best. She was given to my husband and me, not to anyone else, and I want to be able to always do all that's needed for my child. I'm the one who knows what her sounds mean, how she likes to wear her socks, and her favorite songs during diaper changes.
I struggled with the idea of respite. It gave me anxiety to think about it — and I thought about it a lot — especially after I signed my daughter up for a respite weekend at an amazing place: Jill's House. Would I be able to go through with it? Would she know I was coming back? My heart ached with fear wondering how she would do on her first overnight.
These thoughts and countless more were swimming through my mind when Christina came to my house for a planning meeting one night, the week before my daughter's first respite weekend. I'd only met Christina twice, through a moms group. And with all of our children running everywhere, we didn't really get to know one another at all.
New to the group, I was this month's hostess for the planning meeting. We planned and then, like all women, we chatted. I brought up my daughter, briefly mentioned her needs and spilled out my pent up anxieties about respite. The planned weekend was fast approaching.
With a thoughtful expression, Christina briefly revealed she had a sister with special needs. She charitably mentioned that during her childhood, her mom was never able to relinquish caregiving to another. With abounding gentleness, she encouraged me, saying respite was important for both me and my other children.
I'd be lying if I said I didn't need respite. But realizing what it would mean for my other children washed away much of my anxiety. I still have moments of doubt, anxiety, fear, worry, pride – but somehow, those simple few statements from Christina, from someone who's been through a similar journey from a different perspective, helped me to focus on the needs of my other children, which I either neglect or almost always put second. They need to feel and be first sometimes. And respite helps me achieve that for them.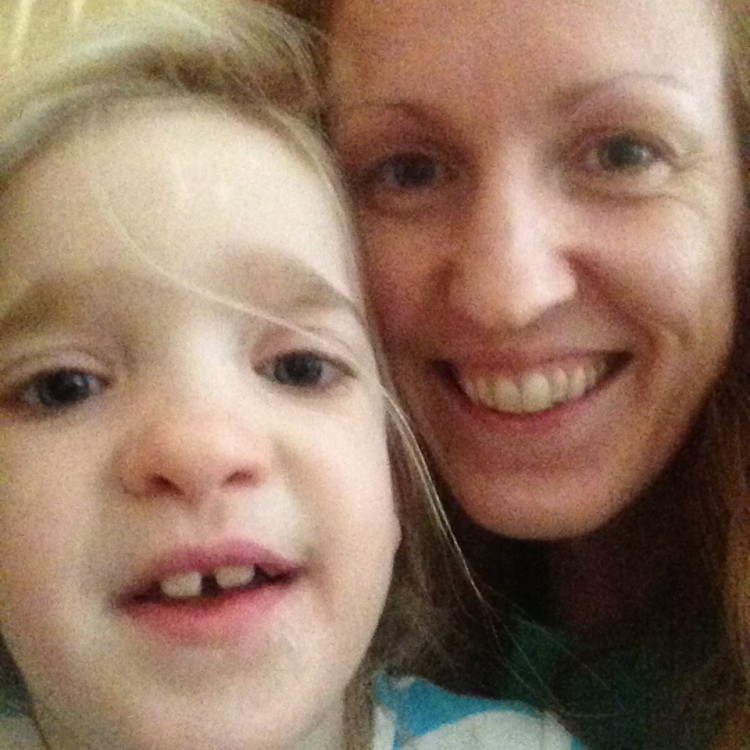 For all of February, The Mighty is asking its readers the following: Describe the moment a stranger — or someone you don't know very well — showed you or a loved one incredible love. No gesture is too small! If you'd like to participate, please send a blog post to [email protected] Please  include a photo for the piece, a photo of yourself and 1-2 sentence bio.
Want to end the stigma around disability? Like us on Facebook.
And sign up for what we hope will be your favorite thing to read at night.