When My Oldest Son's Morning Surprise Literally Stopped Me in My Tracks
---
I have three children– boy, girl, boy. The oldest is 13. When he was 8, we moved him a few miles from his home into a new home. His bedroom in the new home is adjacent to a cemetery that's over 200 years old.
My older son hadn't wanted to move. He didn't want to leave his friends, his school, his neighborhood or his old bedroom. And now, in the new house, he was too afraid to go to his room by himself. He knew the reason we moved to this strange house that came with a cemetery — his little brother can't walk.
There was something wrong with his little brother, but no one knew what it was. Moving to a house that had no stairs would make it easier for his parents to move his brother from place to place. The swimming pool was good for his little brother's muscles and may even help him to be able to walk one day. He accepted that explanation, but he didn't welcome the changes.
Five years later, we know that my youngest son has an impossibly rare genetic condition called Snyder-Robinson syndrome. As a result, he has an intellectual disability, difficulty walking and talking, seizures, severe osteoporosis, vision problems and sensory issues. There are not many places he likes to go, and many things are not safe for him to do because he's so breakable. He requires constant supervision. He has time-consuming daily care needs, such as feeding, dressing, bathing and many therapy sessions. Most likely, he'll always require this level of care.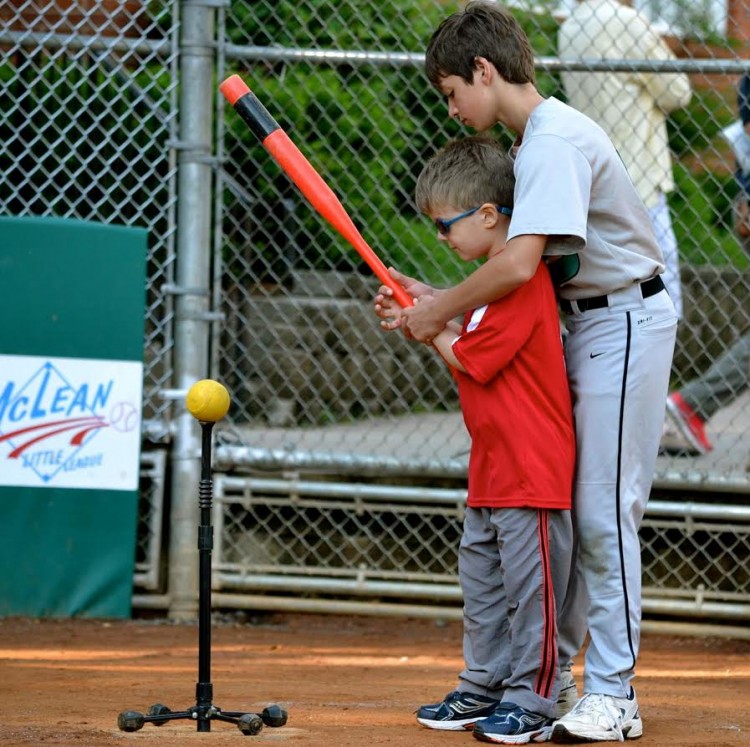 I'm well aware of the sacrifices my older children make for their little brother. I know they can't do many of the things they see their friends doing. As a family, we rarely go to restaurants, vacations are few and far between, simple outings like to a movie don't happen often. My children have come to understand that it's the way it is, and they don't often complain about the lack of luxuries in their lives. And it is, of course, not just the luxuries they miss; it's many of the simple things. They've learned to do a lot on their own and only ask for help only when absolutely necessary.
As their mother, I often swim in guilt.
I wonder whether my older children are being scarred forever because their needs pretty much have to come after their brother's needs in almost every situation.
Sometimes one of my children will do something that stops me in my tracks, dispelling the guilt.
The other morning I woke up and realized I couldn't hear or see my youngest son on the monitor. Fear set in quickly — what if he had another seizure that left him unresponsive, or, God forbid, he might have somehow fallen out of his bed. He sleeps in a Sleep Safe bed, with railings that are high so he won't fall and break his bones. But he's grown a lot lately, and I'm not entirely sure he couldn't flip out of his bed.
I sprinted to his room.
Almost there, I stopped, literally, in my tracks. I saw my older son sitting with my youngest son on the couch in the living room. Side by side, looking at an iPad. They didn't notice me standing there staring with my mouth agape. Instead of finding the horrific scene I was dreading, I found a tranquil, peaceful, beautiful one. My older son looked up and saw me and said, "I got him out of bed so you could sleep a little longer. We've been playing on the iPad."
Many thoughts crossed my mind at this point. Like, how did he manage to get that 65-pound, more than 4-foot-tall boy with breakable bones safely out of his bed when I can barely manage it myself anymore? I was happy no one hurt. Then I felt gratitude because sleeping a little longer than usual is a gift I haven't really experienced in quite some time.
Finally, there was this sneaking thought that entered my mind. My 13-year-old son didn't look scarred. He looked to me, instead, like a mature, competent person. He looked like a person full of love for his brother, with compassion for his mother, totally in control of the situation.
For all of February, The Mighty is asking its readers the following: Describe the moment a stranger — or someone you don't know very well — showed you or a loved one incredible love. No gesture is too small! If you'd like to participate, please send a blog post to community@themighty.com. Please  include a photo for the piece, a photo of yourself and 1-2 sentence bio.
Want to end the stigma around disability? Like us on Facebook.
And sign up for what we hope will be your favorite thing to read at night.