March 30, 2015
The Change I Made That Helped My Daughter Love School Time
---
Today I woke up early, made myself a cup of coffee, and went outside to overlook my backyard that I had worked hard on a couple of years ago. It took me a few weeks of digging, planting, and laying landscape fabric to create the garden I had always wanted. As I sipped my coffee, I admired the way it had all come out so beautifully. Everything was starting to bud and bloom, and I could envision how lovely it would look in just a couple of weeks.
My mind wanders back to winter, and how hard of a season it was for my child with autism and me. Winters are harsh in the Texas Panhandle and they were no less harsh inside our home. My only daughter suffers from autism, anxiety, SPD, and panic disorder. Last spring, she was enrolled in a PPCD program in our local school. We only attended for six months. Each day, I would take a screaming, flailing child to school. I tried to make our routine so perfect, even though each day when we got to school, she would start a tantrum. To say she hated it was putting it mildly.
She would pee on herself and throw up when entering the school. She did not bond with one teacher or any of the special needs children in her class. She would leave me crying, and I would pick her up crying. It was exhausting, and after six months of this, we quit. I could not put her through this anymore, and I could not handle one more day of seeing my child miserable.
So we took the winter off. I was a stay-at-home mom and I was keeping my already-behind child out of school. I got the disapproving glances from therapist, teachers and ARD specialists. I did not really care; I have never really cared what others thought about my decisions. I knew in my gut public school was not working. We kept up with therapies, but my child slowly stopped attending even those. She would throw tantrums every time we showed up at her center. So we took time off from that, too. We spent six months together, with me as her full-time caretaker and her taking a break from it all.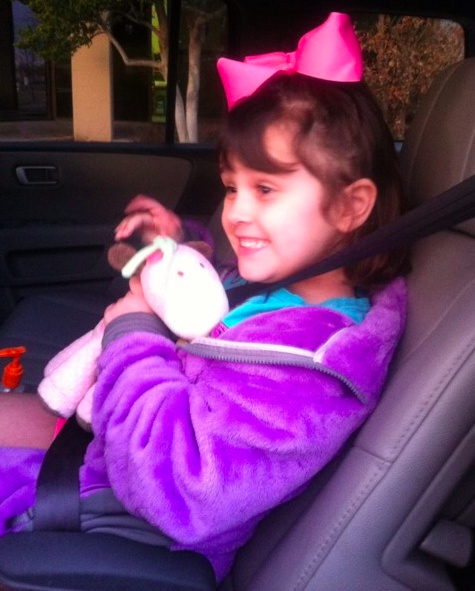 During this time, I was exhausted. My house would be literally trashed by the end of the day and I would spend every evening cleaning, mopping and righting all the destruction of the day away. The days were spent playing, running errands and doing several messy projects at home. It was tiring, but my child was happy.
I started to investigate private school. I found a school and toured it with my husband and my child. It was a small, private school for kids with autism, and it was attached to a thriving therapy center.
My husband and I both liked the look of the school and the fact she could receive her therapy during the day while she was already attending school. She would be on an individualized learning plan and could progress as fast or as slow as she was able. My only hang-up about the school was the cost. Public school is free and the tuition of private school rivaled my high SUV payment.
My husband was the only one working and as we sat to try and figure out the tuition, we could not come up with a solid way to make those payments work. We just did not have enough money. Eventually, I found a part-time position as a bookkeeper. I started my new job on the same day Gabby started her first day at the new school.
Walking through the front door, the director of the school told me she would stay at Gabby's side until she was ready to join the school full-time on her own. Knowing someone would be at my child's side like a mother, to keep her safe and happy while she got comfortable, gave me instant peace. It only took two days for my child to feel at home at the new school. The second day, she was waiting by the door, ready to go to school. Dare I say, she was excited. My child who spent six months throwing up at public school was waiting by the door, excited to go to her new school.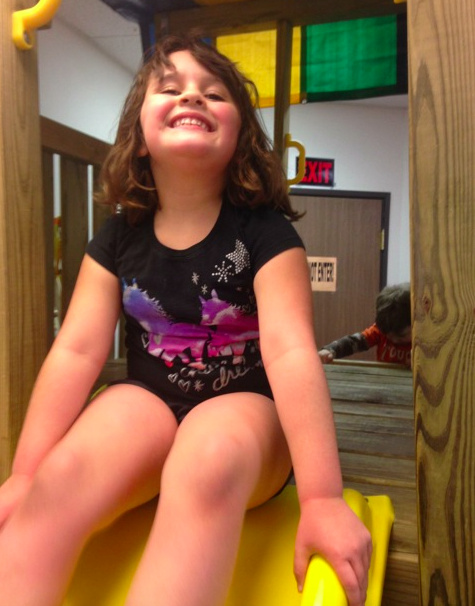 Three months later, my child is still waiting by the door. What I realized is that we needed that winter to figure out a new way forward. We needed time, time to take a break from the therapies and classes and to let her just be a kid.
It gave me time to investigate other options for schooling and therapy. My child is now receiving individualized education in an environment catered to her, and for only her. She has blossomed into a child with friends who are just like her and she is having a wonderful time at school.
Every day she comes home and she explains to me a new word she learned or a yoga pose she learned during her PE session. She is happy; finally, she is happy. It took all winter, but with time, we found a place for her. I am happier working a few hours out of the house and she is happier all around.
So as I sit looking at my garden that was not much to look at this winter, I realize that sometimes we as people need to take some down time, just like the seasons do. I will never regret that harsh winter. It makes spring that much more beautiful.
Want to end the stigma around disability? Like us on Facebook.
And sign up for what we hope will be your favorite thing to read at night.