March 27, 2015
The Unexpected Lesson I Learned From an Autism 'Checklist' on the Internet
---
Dear Autism,
Until just a few years ago, I'd heard your name, but I'd never met you. I had no idea what you were about. All I knew of you was that you were cruel, and you didn't show yourself straight away. I once heard that a child could be developing normally, reaching every early milestone, and suddenly you would appear, robbing them of their smile and their first words, leaving them vacant and emotionless. I couldn't imagine anything worse than you, Autism. I didn't think I could cope if you came and took my child.
Then, one day, I was browsing the Internet, and I saw an article about how to recognize the early signs you were present. As I read the "checklist," my blood ran cold. I suddenly knew all my little niggles about my son, James — that he didn't respond to his name, didn't bring things to show me, didn't point, wave or clap — were down to you.
But… it didn't make sense. James was affectionate and loving. He made eye contact with me. He was always laughing, and he loved to play rough and tumble. I never suspected you, Autism, because I didn't feel "robbed" of my child. My child was perfect.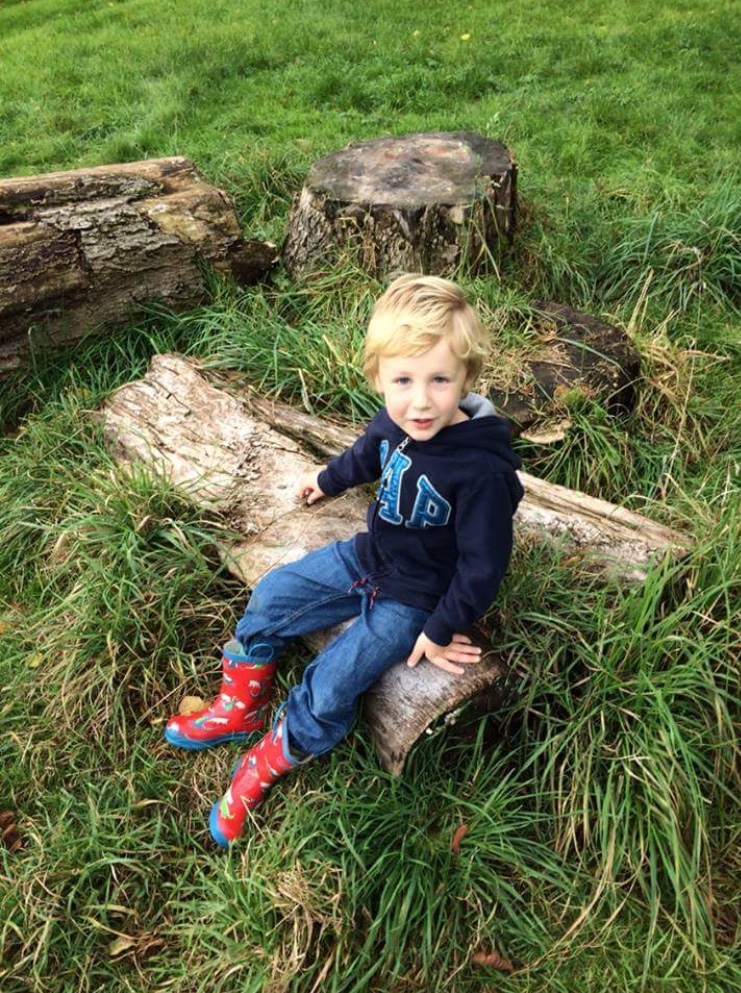 It turns out I had you all wrong, Autism. Actually, that wasn't completely my fault because a lot of people misunderstand you. I'm not saying I love everything about you, but I'm grateful for you.
Because of you, social interaction doesn't come naturally to James. So when he gives me a kiss or a cuddle, I know he really means it.
Because of you, James doesn't really possess the ability to be manipulative or deceitful. You preserve my child's innocence.
Because of you, milestones mean more. We've had to work harder and wait longer for each and every one of them. We take nothing for granted and celebrate every achievement no matter how small.
Because of you, I take less crap from people than I used to. I used to be the sort of girl who meekly nodded along and never rocked the boat — it was too important to me to be well liked. You've brought out the fighter in me and help me let go of my social hang-ups.
Because of you, I get to be a stay-at-home mom. Autism, I loved working, especially getting dressed up and drinking cups of tea while they were still hot, but I didn't have the work-life balance right. I was missing out on my boys. You changed everything. I wouldn't have chosen to give up work, but in hindsight, I'm grateful every day that you took the decision out of my hands.
Because of you, I've made a difference. Because I misunderstood you, Autism, I started writing to to help others see the real you.
Autism, I'd never entertained the idea that you might be part of my life. I thought of you as something that happened to other people, something to be feared.
But perhaps it's the opposite of cruel that you didn't reveal yourself in the first year of James' life. Because you kept yourself hidden at first, I've never thought of James as anything other than normal. I don't think of myself as this "strong" person who has to "cope." I'm just a mom doing the best for my little boy.
Autism, I hope you can accept my apology for judging you before taking the time to get to know you. From now on, you can rest assured I'll be fighting in your corner.
Sincerely,
James' Mom
The Mighty is asking its readers the following: If you could write a letter to the disability or disease you (or a loved one) face, what would you say to it? If you'd like to participate, please send a [email protected] Please include a photo for the piece, a photo of yourself and 1-2 sentence bio.
Want to end the stigma around disability? Like us on Facebook.
And sign up for what we hope will be your favorite thing to read at night.