What I Hope for My Sons and Their Lives Together As I Get Older
---
I don't ever remember thinking, Will Neil and Jeff resent the time and energy Matt requires? Will they feel like they have had a diminished childhood because of having a severely disabled older brother? It never crossed my mind. Getting enough sleep to have the energy to keep up with 3 boys – now that crossed my mind, often!
Now Matt is 28, Neil is 24 and Jeff is 20. Matt lives at home with Mom and Dad, and Jeff likes to accuse him of being a lifelong "moocher." Neil is the definition of a struggling actor in NYC, going on auditions, acting in small plays and independent films, and waiting tables to keep a roof over his head and cheap pizza in his stomach. Jeff is the definition of a struggling college student, trying to recoup that GPA from his freshman year of fun, studying, delivering pizzas for gas money, and living the high life in a dormitory.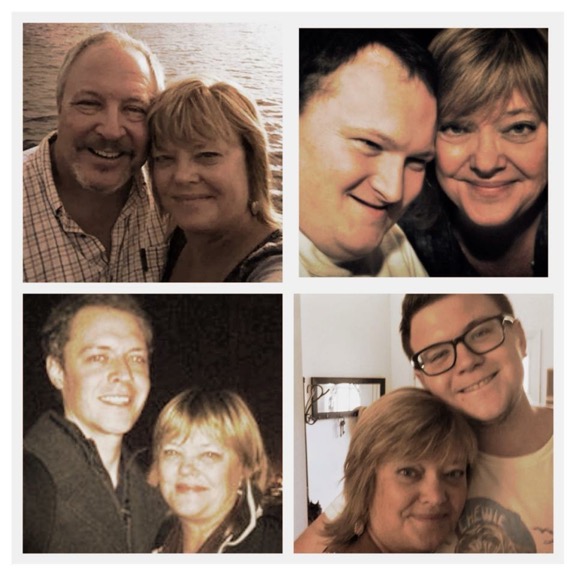 Some parents of children with special needs find it difficult to balance the needs of their "typical" children and their child with needs. I'm not saying it was easy, but life was so busy and full during those first 20 years of parenting that I don't remember wringing my hands about Neil and Jeff needing therapy later in life due to my inadequacies.
I knew from the beginning that Ed and I were never going to be perfect parents, and I often reminded all three of that! Neil and Jeff learned that they were loved, cherished and part of a family unit. If we screwed up in a parenting decision, we admitted fault and apologized, but we never apologized for any part of Matt being in their lives.
Early on, I let Neil and Jeff know that every person in this family had a part to play. No one was more important than the other and we help each other in this family. I didn't use them as "slave labor," but when they were old enough, I definitely would ask them to fetch me a diaper or wipes, or change the TV for Matt.
I think that sibling relationships are the basis for how we treat others in life later on. If we let our children think that the world did not revolve on its axis until they were born, then that's not love, that's setting them up to be whiny, self-centered pains in the butt.
If someone felt unhappy in this family, Matt was off-limits for being the reason… too easy a target and truthfully, how could a severely disabled person wield that much power? Instead, those feelings were addressed and analyzed, and plans were made to change or adapt.
But seriously, I don't ever remember my boys complaining about Matt. As they told me often, "He's just Matt. I can't imagine him any different." Pure, simple brotherly love. We are not a whiny family. If there is any "whine" in this house, it's usually a Chardonnay or Merlot!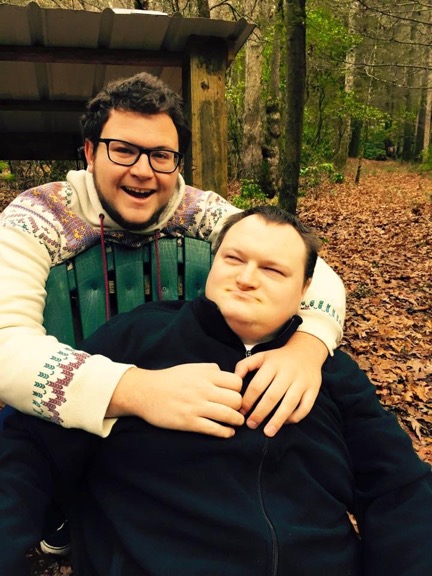 Sometimes Matt was the most demanding, while other times Neil made us wonder how much more gray hair we could grow, or it was Jeff giving us heart palpitations. "Typical" children challenge your life, too, but in different ways than your child with special needs. We have jokingly stated that with Matt, at least we know where he is at all times and who he's hanging out with and what they are doing… the same can't be said for the other two! But seriously, our boys have been delightful and not too wacky; no jail time for either!
We're at a later point in life, and we think about future plans and how typical siblings fit into that. Each family is different, so for our family and our boys, we want them to be kind, productive, adventurous and compassionate. I pray that they have purpose in their lives, not just about their desires, but also about helping others.
It is mine and Ed's responsibility to plan for Matt, and I hope that Neil and Jeff will be a part of his life. I will not force them or guilt them into promises that will crush them later. They have learned so many lessons already and have taught us and others from their experiences. They love Matt unconditionally, and they treat him like a young adult brother, giving him grief and giving him hugs.
We won the lottery with these three young men, and we are so grateful for the love they show to each other, to us and to the wide world they are stepping into.
Go forth, Brown boys. You have wings that are ready to take you to places unknown.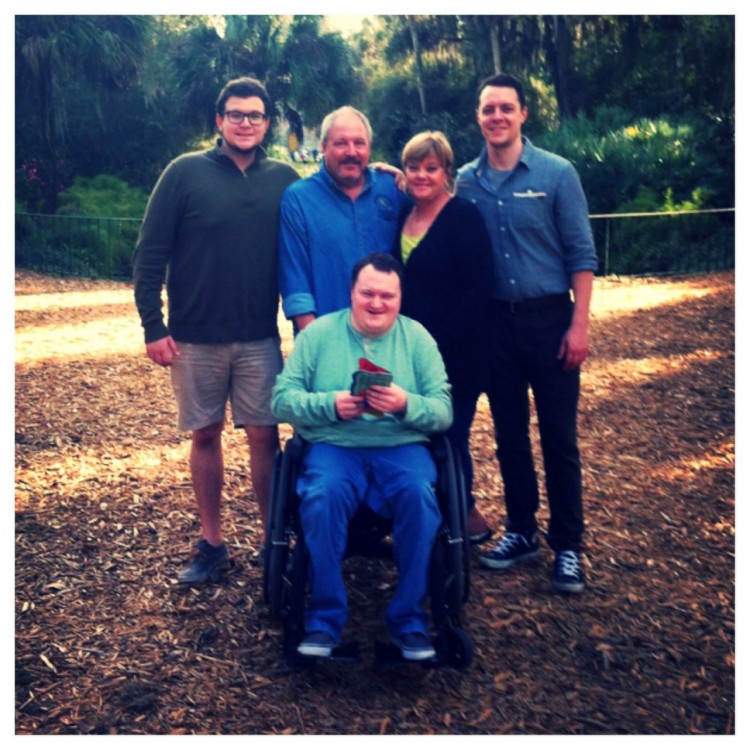 Want to end the stigma around disability? Like us on Facebook.
And sign up for what we hope will be your favorite thing to read at night.