17 Autism-Related Tattoos and the Wonderful Stories Behind Them
---
Editor's Note
Hi there, this is just a quick note to let you know that you've reached one of our older stories here on The Mighty, and it contains some outdated content. We've updated our editorial guidelines, and no longer use or promote the puzzle piece as a symbol for autism awareness. You can learn more about the problems with the autism puzzle piece and see the infinity symbol preferred by the autistic community here.
Bumper stickers, T-shirts, ribbons — raising awareness for autism comes in many forms. Some people, though, opt for a more permanent route when it comes to bringing acceptance to the condition they care about. We're talking about tattoos. Below, 17 people shared their autism-awareness ink with us and then explained what their design meant. Some feature the popular rainbow-colored puzzle piece, a symbol adopted in 1999 as the universal sign of autism awareness, according to The Autism Society. Others feature poems and quotes that have taken on new meaning since an autism diagnosis. All of them, though, have one thing in common: acceptance.
Take a look:
1. "I had the puzzle pieces encased in a shield because as the father of my children, I'm their protector. I fight for them. I had it placed on my forearm for all the world to see because I am not ashamed." — Jon Leger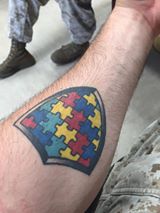 2. "We got our matching tattoos on April 2, 2014 to mark Autism Awareness Day for our beautiful boy. It's green as that's [his] favorite color." — Janine Lomax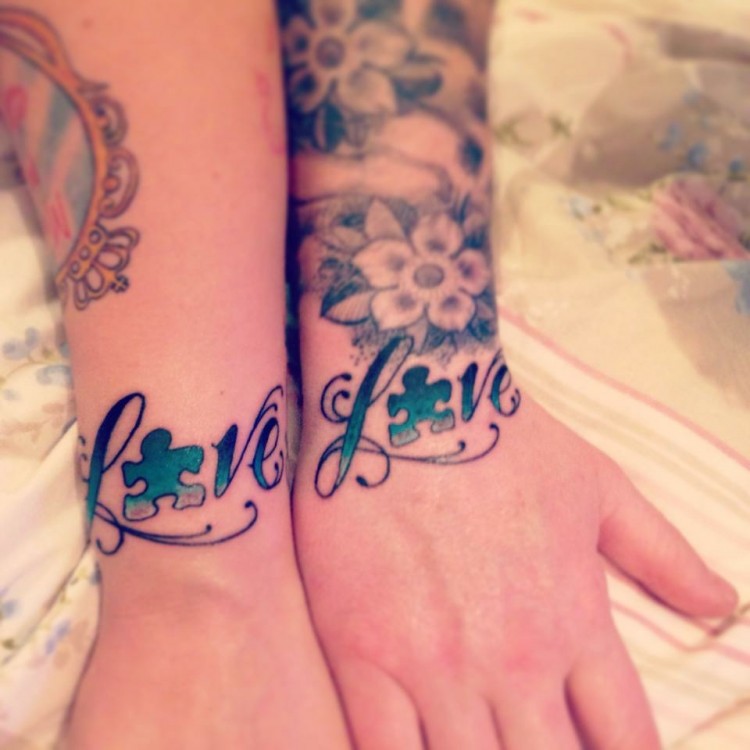 3. "My daughter is nonverbal autistic, and I dedicate the Rascal Flatts song 'I Won't Let Go' to her. [She] loves to swing on the swings." — Samantha Tabala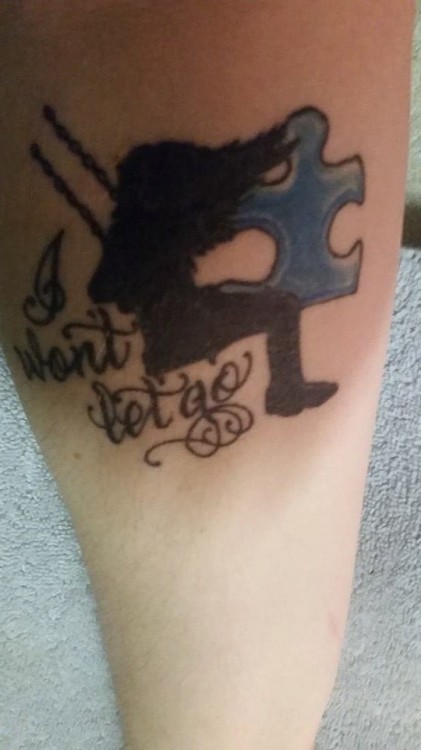 4. "It just symbolizes the love and support I have for my brother." — Marrisa Coyle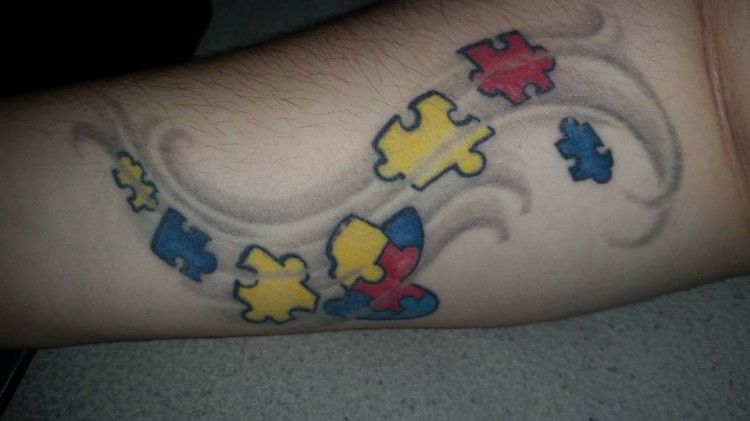 5. "I've flip-flopped between what I want to do with my life, but one day I was fortunate enough to meet a young individual [who] was diagnosed with autism. When I met him it was like a light turned on. I spent the next five weeks tutoring him and teaching him how to play music. It was the most fun and rewarding thing I had ever done." — Cody Thompson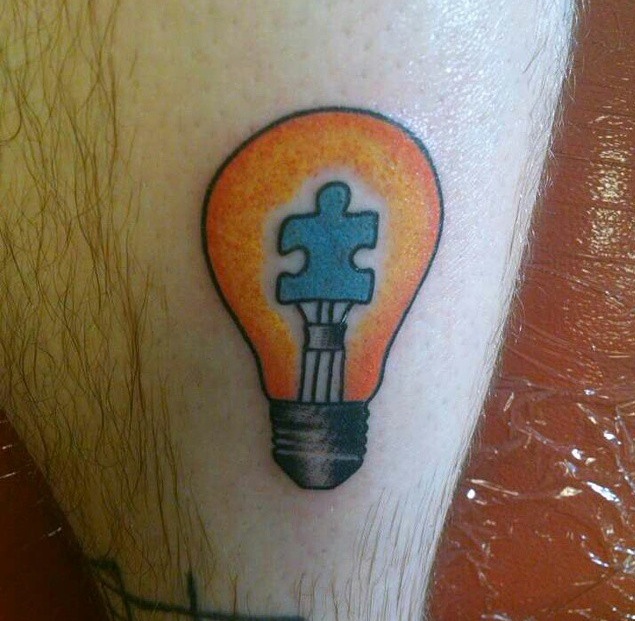 6. "I count my blessings every day. One of those blessings is my son and the gift he has given me, which is an opportunity to see the world through his eyes." — Kathy Hooven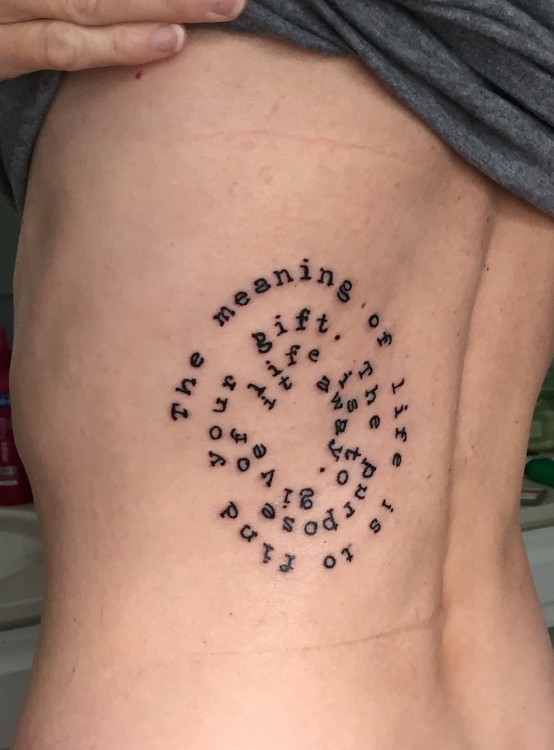 7. "As a whole, the piece is a reminder of that day I found out my son was different and everything he has gone through to get where he is at today. To take something so painful and turn it into something beautiful." — Jorge Porras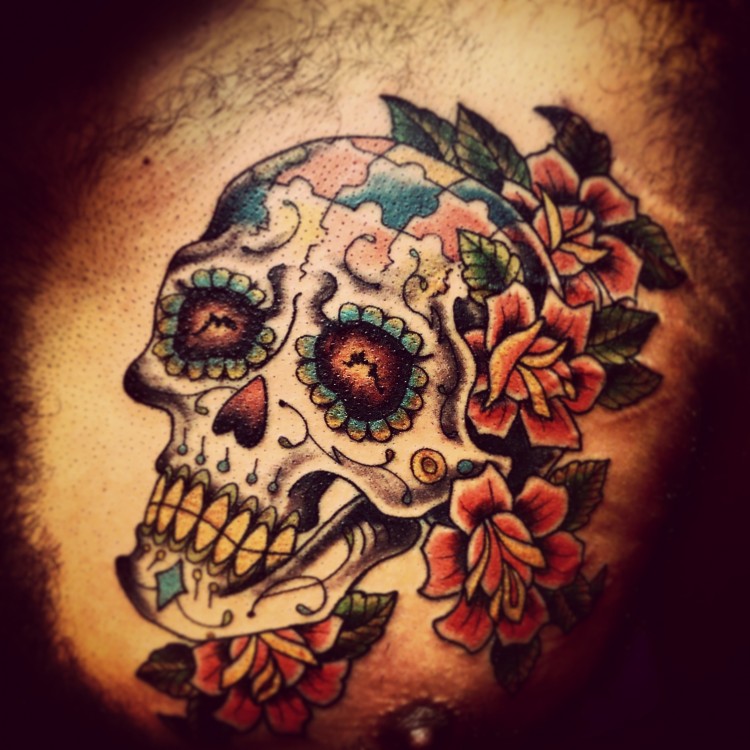 8. "It is dedicated to my students who have taught me more than I could ever teach them." –Katie Doherty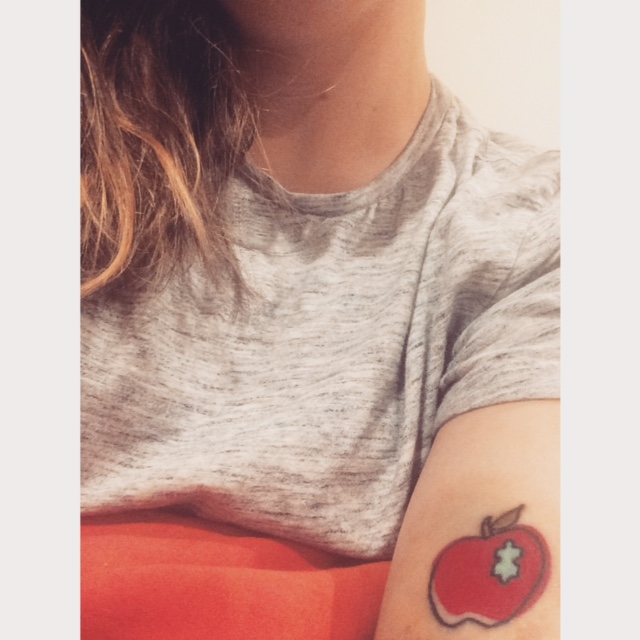 9. "I was 15 when I had her, and two months after birth she was diagnosed with optic nerve hypoplasia (completely blind). When she was 5 years old she was diagnosed autistic. So, I chose to put her name in braille to represent her main diagnosis, and her middle name is Irene, which means 'peace' in Greek." — Connie Bonilla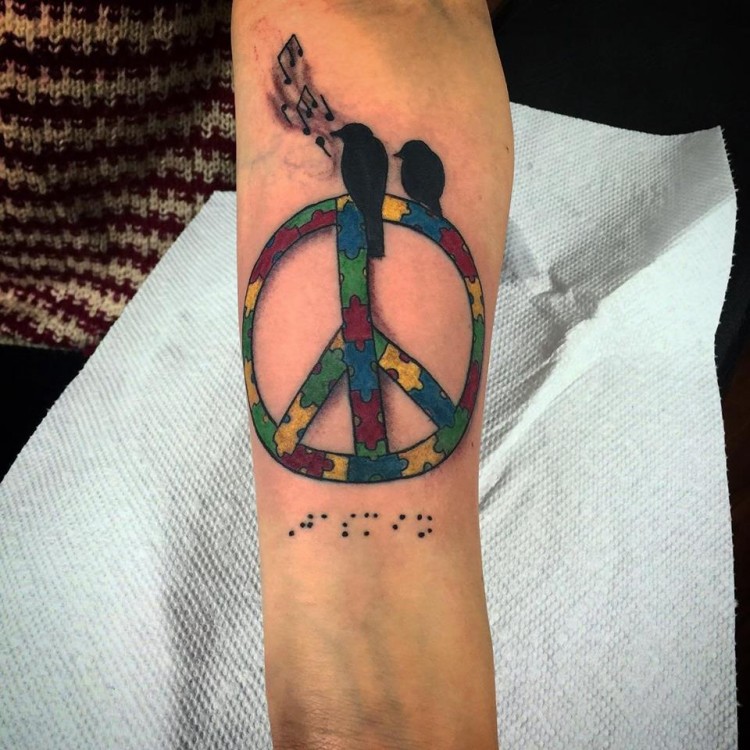 10. "There are a few reasons I got my tattoo. The first being my best friend's younger sister has autism. The second reason is for my soon-to-be nephew, who is on the autism spectrum. And the third reason is a personal one. The phrase 'look past limitation' stood out to me immediately when picking out my tattoo. I have spina bifida, and my whole life has been overcoming the obstacles that come with it." — Felicia Spataro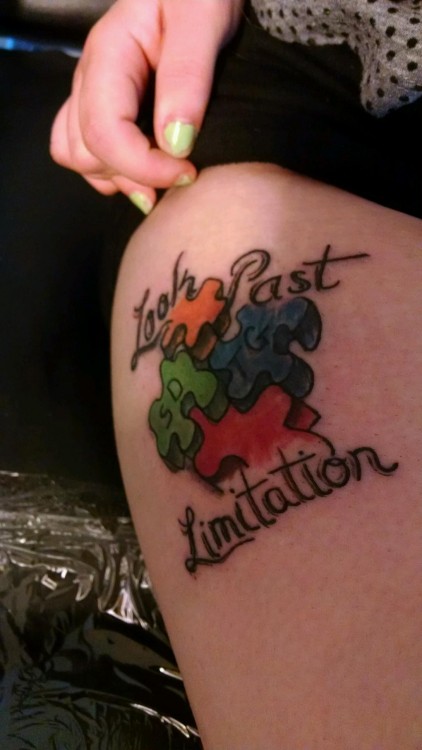 11. "One of my best friend's son has autism. I put [my tattoo] where I did so more people will see it and ask me about it to spread awareness!" — Terin Garrett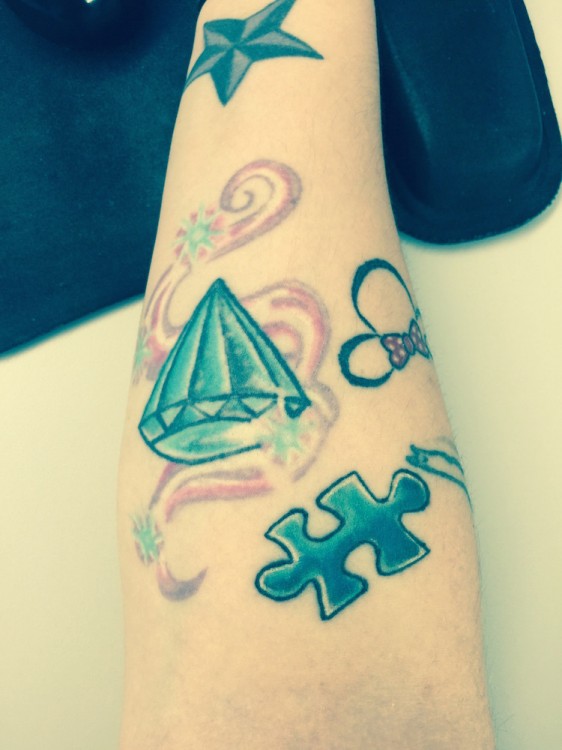 12. "I'm not ashamed of my little brother's disorder, nor would I trade him in for any 'normal' person in the world." — Alex Weldon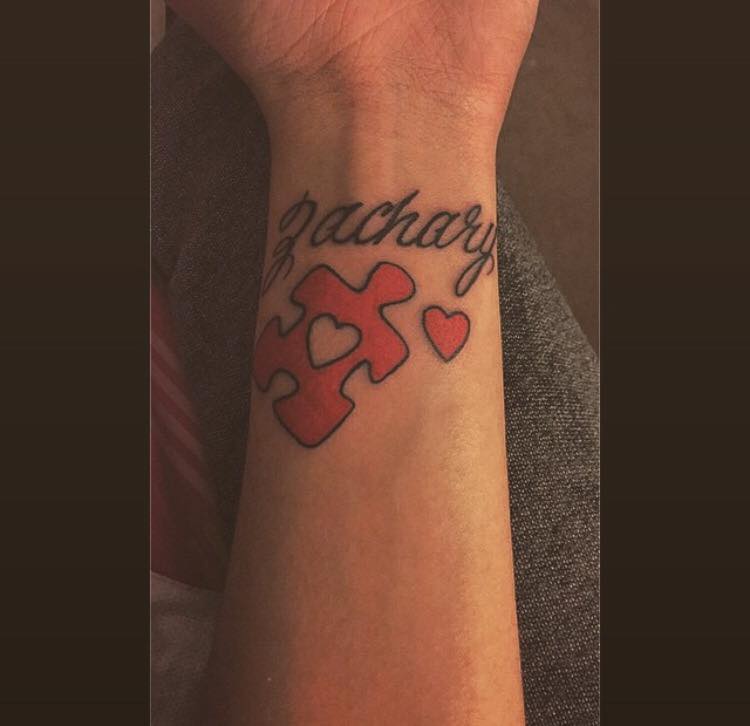 13. "I got it for my sister, Skylar, whom we found out had autism when she was 4. She turns 15 in about two weeks and starts high school in August. She's the light of my life. Ariel is her favorite princess, and the name is in her handwriting." — Alex Adkisson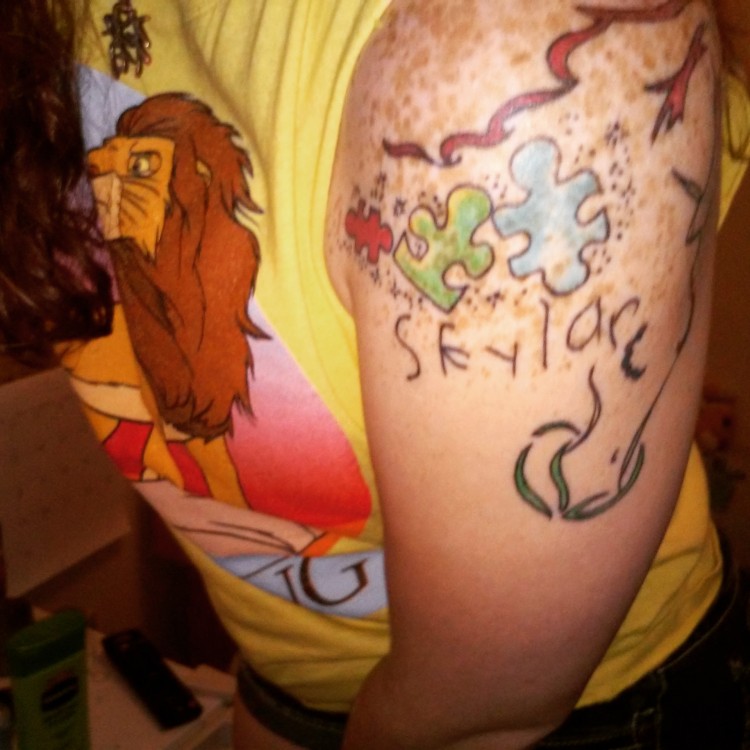 14. "My brother was diagnosed when he was 2, and it has a huge impact on my family's life. It also reminds me that even though life hasn't been easy… the situation has made us close as a family." — Abby Crouch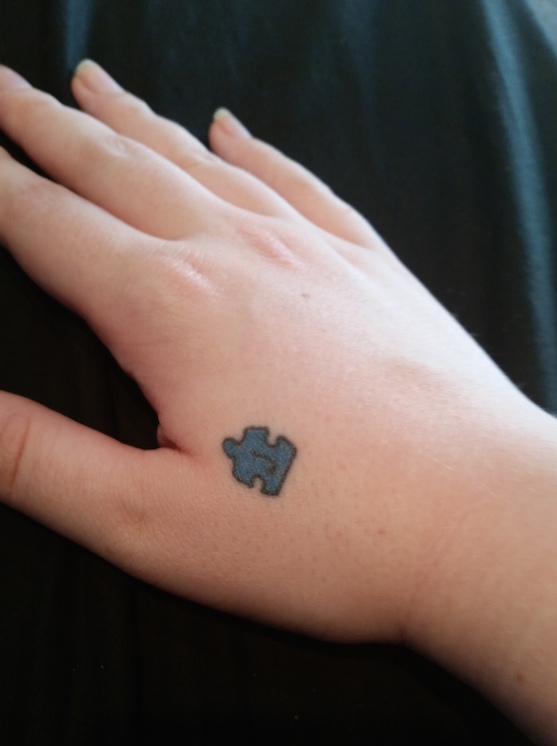 15. "My youngest son was recently diagnosed with autism and I am afflicted with a rare disease called Behcet's. I want whoever sees my tattoo to know, even though we [have] these conditions, we keep our heads high and live life to the fullest. Every day life hands you struggles, but you can rise above them and find the great joys in life, too." — Amy DiMonda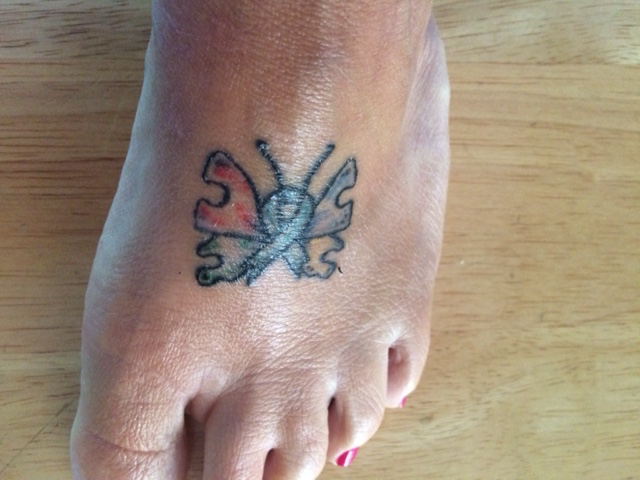 16. "I got this poem tattoo because my sister is nonverbal but has been writing beautiful poetry from a very young age. This poem is featured in a book that my sister and my mom wrote titled "I Am In Here: The Journey of a Child with Autism Who Cannot Speak but Finds her Voice." The poem is right in the front cover of the book, and I got the tattoo in the same exact font as it appears in the book." — Gale Bonker
 17. "The tattoos are both ways to honor my son and open a door to discuss autism with someone who might not know about it or who might want to know more about it." — Diana Gatrell Anderson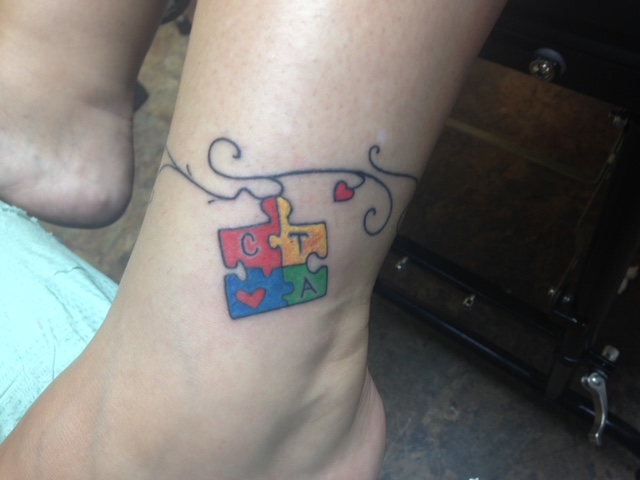 Do you have an autism-related tattoo you'd like to share with us? Send a photo and the story behind it to community@themighty.com.