September 4, 2015
To My Son's Doctor, From an Extremely Grateful Special Needs Mom
---
Dear Dr. N,
Do you remember Will's latest annual checkup visit?
You pulled me aside to share with me how you thought Will was doing. You brought your head close to mine, and, as if we were some conspirators hiding in the hallway, you grinned at me and whispered, "Your son is quite a remarkable young man."
This statement was so profound in its truth that I had to rapidly blink my eyes in order to keep from crying. Not missing a thing, you patted my hand and recounted your humorous conversation and interaction with Will – something that you apparently look forward to every year. Our shared laughter put a halt to my tears. You then pasted your patented "I mean business" expression on your face and launched into what you would do to ensure Will would get all the support he needed that school year.
As we finished up our conversation, and you were walking away, you turned back to face me, and said, "I am so proud of the fine young man that Will has become. You've done a great job, and like I told you before, he's going to be just fine."
And with that, you strode off, leaving one extremely grateful parent in your wake.
Dr. N, my son is fine today in no small part because of you.
You were the first person who was determined to find out why Will was exhibiting the behavioral issues that caused him to feel marginalized and rejected by so many people.
Rather than dismissing him as a misbehaving or hyperactive child, or dismissing me as a poor parent, your determination to identify the causal factor as to the why behind Will's difference gave me the powerful knowledge that both Will and I so badly needed — the knowledge which would unlock the doors to the services that would help him succeed in life.
You were the first person to tell me that I, as a parent, was doing a good job.
Rather than looking down on me for having an out-of-control child, making hurtful and condemnatory comments or refusing to associate with me, you took the time and effort to encourage me and bring me hope. You pointed out to me the areas in which I was excelling as a parent, and you reminded me there's no substitute for a mother's love. Your reassurance empowered me to stand strong in the face of rejection and dismissal born out of ignorance and to proudly and unapologetically advocate for my son.
You were the first person to find delight in my son's differences.
You never became irritated or disgusted by Will's constant jerky movements, off-the-wall questions, inability to sit still, lack of eye contact and unexpected meltdowns. Instead, you allowed him to move around during appointments and gave him the challenge of mastering specific movements. You answered his seemingly inane questions in a way that showed you were dignifying him as a person of worth. You found humor in the unexpectedness of those questions and told Will his questions made your day. When Will started to melt down, you didn't make me leave or look at me as if I was a subpar mother. Instead, you simply carried on a conversation with me about some intriguing and arcane bit of medical information, knowing Will would rather learn more about science than continue with a meltdown.
Rather than insisting he always look you in the eye when talking with him, you'd let him look elsewhere for most of the conversation. But at least once a visit, you always made sure to get down on his level, take his face in your hands and bring your face close to his so your eyes would be right next to each other's. That technique helped my son learn to look me in the eyes when we talk now, a gift for which I will be forever grateful.
You were the first person to tell me my son would be just fine. 
Instead of letting me continue to operate under the misconception that Will's exhaustive patterns of behavior would continue, you constantly reassured me Will would always be different from others. You also reminded me this was a good thing, since the world would be boring if everyone was cookie-cutter copies of each other. Still, you told me he'd grow out of some behaviors and learn to better cope with others. Your reassurance gave me hope.
You were the first person who told me it was OK to feel sad that my life was harder.
You never told me to count my blessings because other people had it harder. Instead, you told me it was all right to acknowledge that things were hard and that life is often unfair. That gift removed some of the guilt I'd been carrying around and allowed me to acknowledge my losses. You were the first person to tell me it was OK to enjoy parenting a child with special needs and autism.
Instead of just seeing the challenges of the situation, you reminded me there is a certain joyous freedom in looking through life in the eyes of my son. You urged me to splash in mud puddles with my son, dance outside with him during rain showers and experience each innocently-sought sensory experience with the delight I would have exhibited when I was a child.
Dr. N, I will forever be grateful for all you've done for my son and me. Thank you for using your profession to make a positive impact on the lives you touch. Thank you for going far beyond the parameters of your job to ensure one remarkable young man will be just fine.
He will be, thanks to you.
With all my gratitude,
Will's mom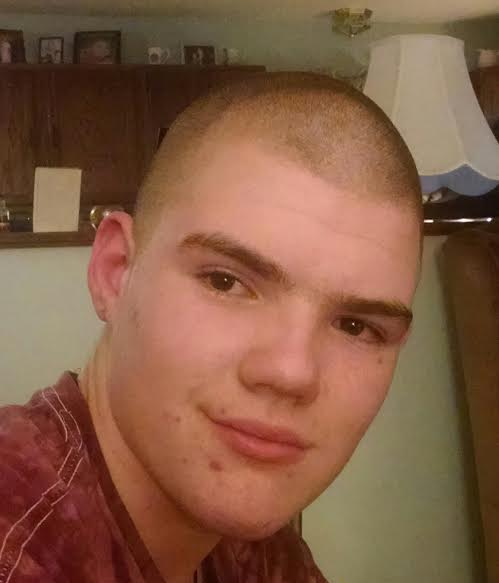 The Mighty is asking its readers the following: Write a thank you letter to someone you realize you don't thank enough. If you'd like to participate, please send a blog post to [email protected] Check out our Share Your Story page for more about our submission guidelines.