November 22, 2015
To the Mama Who Feels Like She's Not Enough for Her Autistic Son
---
Dear Mama,
I know things might look a little bleak right now, but I want you to know there's hope. There's always hope.
I want you to know this because I was once in your shoes, feeling hopeless.
I worried I was failing as a parent.
That I didn't have what it took to successfully advocate for my son.
That somehow my lack of knowledge and experience would prevent him from living to the potential I knew was buried somewhere in that frantic little body.
That the dire predictions of the educational "experts" who were specialists in their fields would prove to be correct. That I was not strong enough. That I was not patient enough. That I was not enough.
I couldn't see past the endless days filled with exhaustion, misunderstanding, rejection and marginalization. It consumed me. I began to think I might be the problem since I couldn't do or be enough for my boy.
But then, sweet mama, someone gave me hope.
Just at a time when I felt that I had nothing left, an incredible older lady at our church, with a grown autistic son of her own, told me I was enough. That my precious boy had been given to the perfect mama for him – one who would love him no matter what, fight for him no matter what and accept him no matter what. She reminded me the most beautiful of butterflies come from awkward-looking caterpillars and that even those caterpillars appear to not be growing or changing when they're cocooned in their chrysalis. But that period of stasis, that is when the magnificent transformation takes place.
Sweet mama, you're that guardian of the chrysalis. You're the one who has cared for your child, nurturing him because the very things which make him awkward somehow make you love him even more. You've allowed your child to feel safe enough to create that chrysalis. You've tirelessly and relentlessly stood watch over it, protecting your child so he will remain safe enough to transform into the magnificent creature you could see when no one else could.
So, sweet mama, today I want to gift you with hope, just like I was given years ago. There's always hope. You are enough. Your child is with the perfect mama who will love, cherish and nurture him. These hard days will end. I promise.
There used to be days-on-end where I would sleep, curled up on the floor outside of my son's bedroom so I'd wake up if he tried to escape from his room – and our home. Endless days filled with public meltdowns, terrifying moments when he ran off despite my death-grip clutch on his little wrist, and countless incidents where I somehow was able to snatch him from physical danger at the last possible second. Years in which other parents avoided me so they would not have to expose their children to my son's "antics," in which family members avoided spending time with my son, instead only including his "normal" sister in vacations and outings, in which schools and sports teams would not allow him to participate, stating he was "too much work," and in which other children ignored the little boy who so desperately wanted to have at least one friend.
But you know what, sweet mama? Although there are still many hard days, things are better. So much better. My son just completed his first quarter of high school – not in a contained classroom but in a regular classroom – with an 88 average, despite the fact that I'd been told he wouldn't be able to pass remedial classes. He worked for several months to get into shape so he could try out for the high school wrestling team. He made the JV team, despite never being allowed to participate in group sports before. His first match is next weekend, and his mama will be his loudest cheerleader. He's working on his Eagle Scout project, putting a backstop in our small town's baseball field so other kids will be able to play baseball even if they aren't allowed to be part of a team. He's sought out by young children who love to play with the 6-foot-5 "giant," knowing he will not only be patient and kind, but that he will also make sure they're kept safe.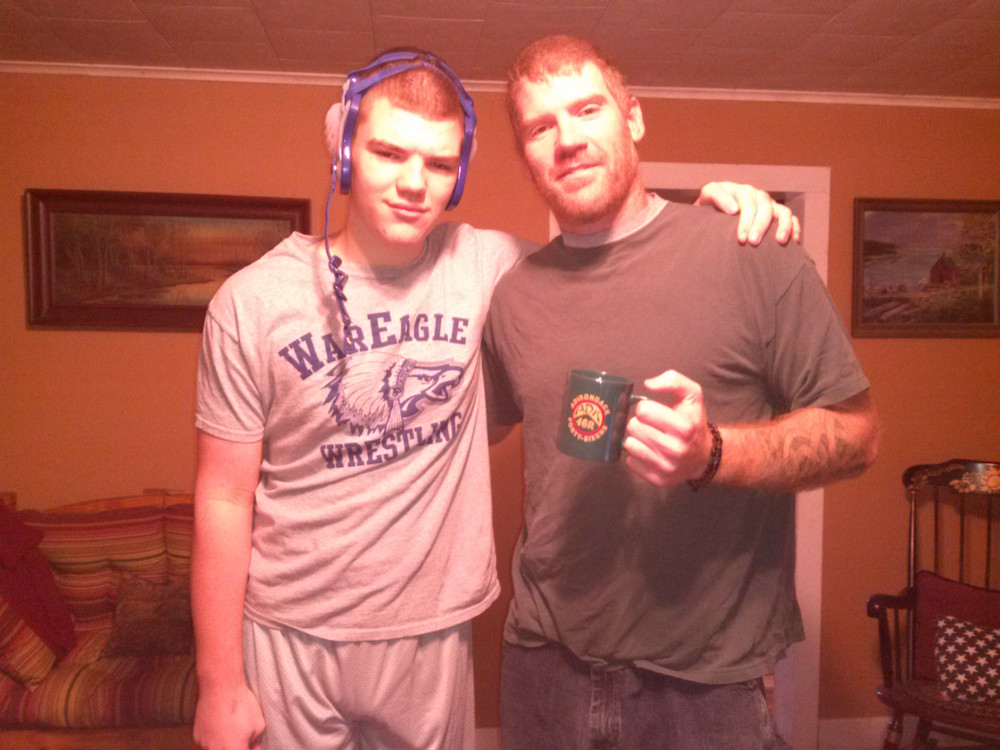 My previously awkward caterpillar has emerged from his chrysalis and is now starting to unfurl his magnificent wings. I can only imagine how incredible they will truly be when fully extended and he's able to finally fly.
So, sweet mama, please know there's hope. There's always hope.
For you, for your precious child and for the rest of the world to notice and marvel at our incredible butterflies. We're blessed to have been given the priceless gift of nurturing these souls, so for today, tomorrow and the next day after that, please know you aren't alone, you are enough and you can do this.
For yourself. For your child. For the world.
Love,
A Hopeful Mama