November 26, 2015
To the Parents Who Just Found Out Their Child Has a Severe Heart Defect
---
Your world has been shattered, and you're sad, mad and confused all at the same time. But you still feel love, even more fiercely and strongly than you ever have. Hold onto that love. It will carry you through your journey.
I hope you found out about your little one before they became sick. That sounds silly, doesn't it? I mean, they're most likely about to have major open-heart surgery. But I just said "sick" like it will go away. It won't. It's lifelong. I hope you at least have time to prepare, hold your child and kiss him, and not find out he's barely holding onto life as he's turning blue like our little one did at 7 days old.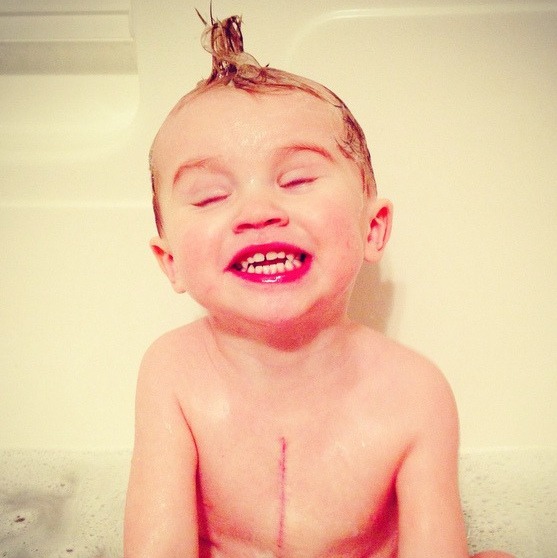 We thought he was healthy, but he wasn't. But remember love? Remember to hold onto it, because that love is so strong and will convince you your child is invincible and tough and will make it through. It will assure you he will be OK, even when things look so bleak the doctor may tell you this is it. Because hopefully it's not. And love will hold you up as your world comes shattering down.
I believe that's the one blessing of this oh so scary situation. You will learn to love your child so deeply, so hard and so much it will literally pull you through the haze. I spent a month in the hospital with my firstborn as he clung to life and had surgery. He got stronger and then weaker before he was better again. It was love that held me together as I was only able to look at him, as I shuffled through hospital halls and as I went to sleep in a bed that wasn't mine. It was love that overflowed when I could touch his hand or hold his finger, and then finally, hold him and rock him until my arms ached.
Love is strong. Love heals. Love is what you lean on when there's nothing else to do. You may often hear, "I don't know how you handle it all," because there will be a lot. A lot of appointments, a lot of days in the hospital — both expected and unexpected — a lot of medications and new terminology and a lot of new people you never thought you would meet. Doctors, nurses, secretaries, pharmacists and families just like yours.
There will be a lot of people supporting you. Others you'll never see again, and there may be even a few you wish would just go away. But you will handle it. You will handle this new life full of fear and the unknowns. You will live for this child and become a heart mom or dad. Every last waking minute — and sometimes in your sleep, too — you will think of your child, because you'll know how to truly love beyond belief. And in return you will get the greatest gift — a child who loves you just as fiercely in return. And your whole world will be so much brighter for it.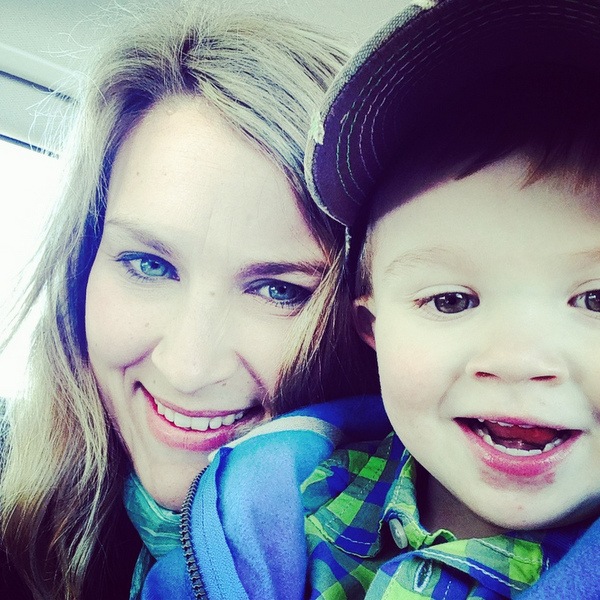 Our son loves so hard and is so sensitive and strong and amazing that his love is infectious. It just pours out of him. He sees every silver lining. He lives every experience to the max. And it seems everyone he meets loves him just as much as you could imagine in return. He makes the world shine. He makes every moment so worth it. He made me learn what true and unending love is, and I feel it every day because of him.
To the new parents of a child in this scary situation that no one should experience, I want you to know you will do it. You will make it. You and your child are strong, because you have each other and you have love. At the end of the day, that will be enough, and it will get you through. Your first and last thought of the day will be how much you love that little soul, and he will love you just as much in return, if not even more. And it will make every day from now until forever so worth the journey. So don't be scared. Just love.
The Mighty is asking the following: Write a letter to anyone you wish had a better understanding of your experience with disability and/or disease. If you'd like to participate, please send a blog post to [email protected]themighty.com. Please include a photo for the piece, a photo of yourself and 1-2 sentence bio. Check out our Share Your Story page for more about our submission guidelines.