It's been quite a year in the mental health world.
From hashtags that bust medication stigma, to famous wrestlers talking about depression, 2015 was an important year for spreading awareness about mental illness. And although there's still much to do and more stories to tell, let's celebrate some individuals who've made an impact in mental health this year.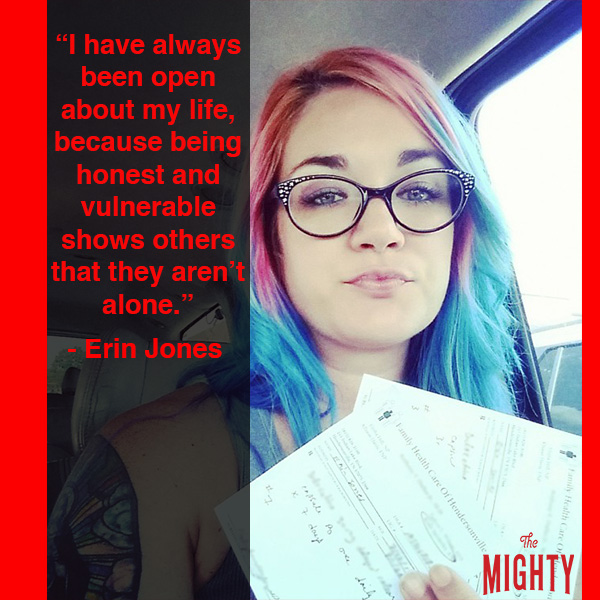 Erin Jones wasn't trying to start a movement when she posted a picture on her Facebook page holding up her prescription for anxiety and antidepressant medication. But her photo inspired others to do the same, and soon people from all over were posting their #MedicatedandMighty selfies — proving there's nothing shameful about using medication to treat mental illness. "I have always been open about my life, because being honest and vulnerable shows others that they aren't alone. My hope is that they see me saying I need help and they do the same," she told The Mighty.
2. Kate Middleton — for advocating for children's mental health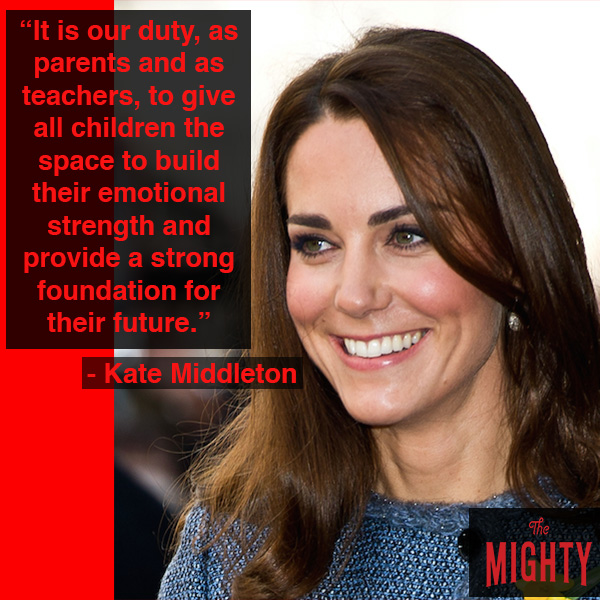 For the past year, the Duchess  of Cambridge has been speaking up for children's mental health. Starring in a PSA for Place2Be, a UK-based nonprofit that provides emotional and therapeutic services in schools, she said, "We need to help young people and their parents understand it's not a sign of weakness to ask for help." More recently, in what was called her "biggest speech" to date, she spoke to a group of school leaders and mental health experts about the importance of early intervention: "It is our duty, as parents and as teachers, to give all children the space to build their emotional strength and provide a strong foundation for their future."
3. Brandon Marshall — for bringing mental health to the sports world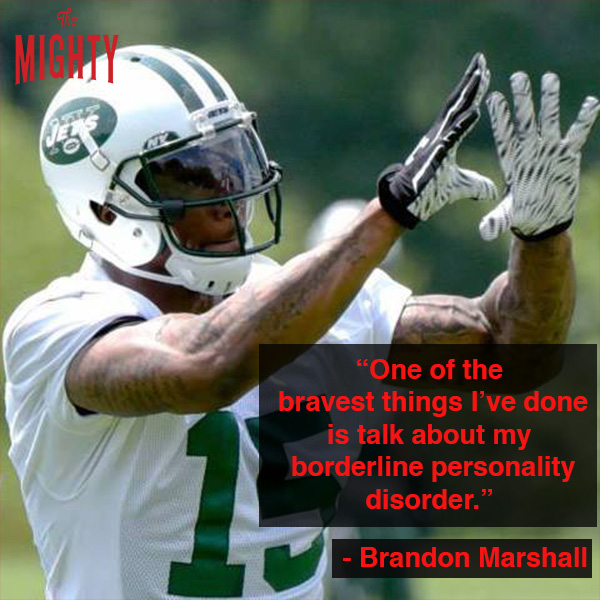 Since announcing his borderline personality disorder diagnosis at a press conference a few years back, NFL wide-receiver Brandon Marshall has been vocal in the mental health community. This year his nonprofit, Project375, launched a series of Under Armour products for mental health awareness. He's also appeared in a PSA produced by BringChange2Mind, encouraging others to speak up about their mental illness. "One of the bravest things I've done is talk about my borderline personality disorder," he says in the video.
4. Rep. Tim Murphy — for taking mental illness to Congress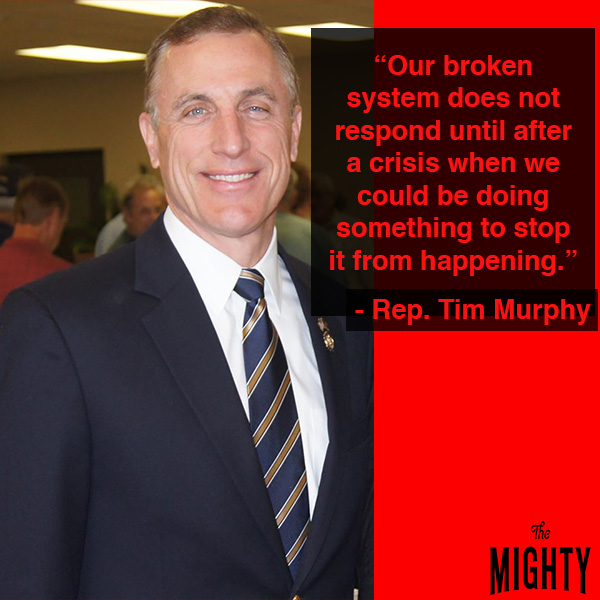 Whatever your views on Rep. Tim Murphy's mental health bill, The Helping Families in Mental Health Crisis Act, there's no denying he's got Congress talking about our broken mental health system. After Murphy reintroduced the bill this summer, it was advanced through the The House Energy and Commerce Health Subcommittee. The bill still has its critics, but we'll see if 2016 is the first time we pass comprehensive mental health reform since the mass deinstitutionalization that started in the late 50s. "Our broken system does not respond until after a crisis when we could be doing something to stop it from happening." Murphy said in an op-ed in The Guardian.
5. Dwayne "The Rock" Johnson — for proving no one's "too tough" to experience depression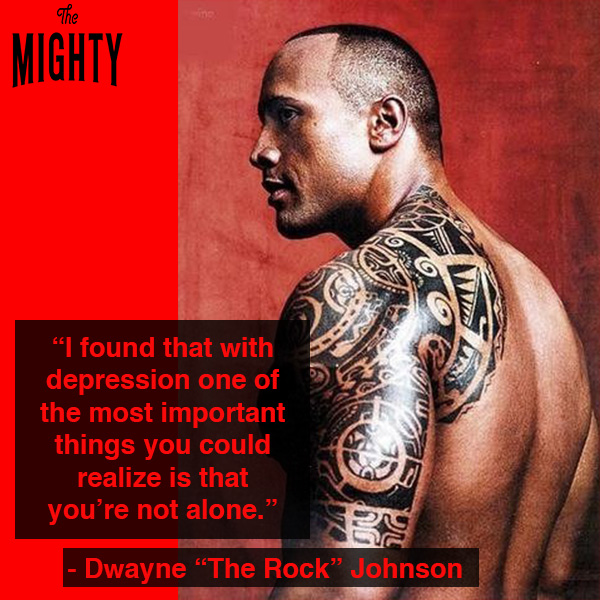 In an emotional moment on Oprah's "Master Class," wrester and actor "The Rock" opened up about experiences with depression. In a society where so often men feel like they have to suppress their emotions, his words were powerful. "I found that with depression one of the most important things you could realize is that you're not alone," he said. "You're not the first to go through it."
6. Dr. Ali Mattu — for sticking up for psychology majors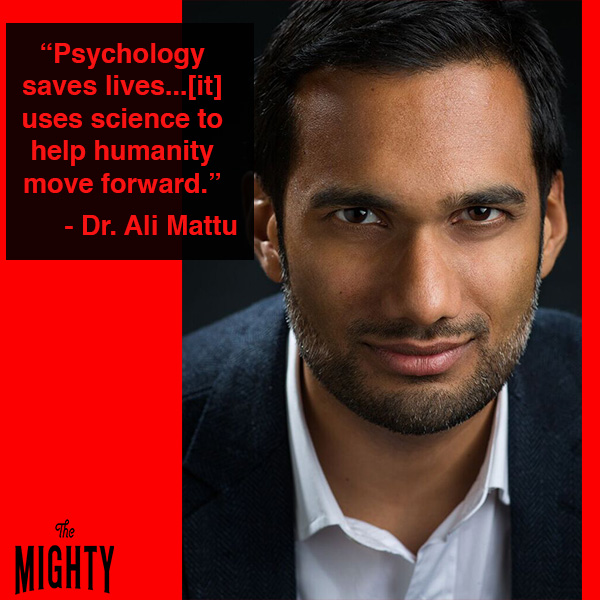 When Jeb Bush dismissed psychology majors, one man decided to speak up. Dr. Ali Mattu started #ThisPsychMajor, encouraging other psych majors to share what they were doing with their degree.
Mattu, who works at Columbia University and runs a YouTube channel about psychology, even made a follow-up video explaining what was problematic about the viral hashtag (using psychological theories, of course). A true mental health hero admits his weaknesses — and then breaks them down using psychology itself.
7. Demi Lovato — for being a mental health superstar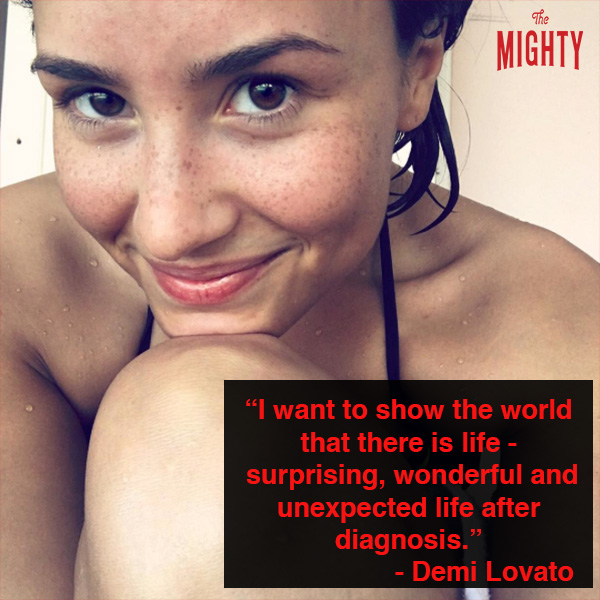 Although she's been speaking up about her own experiences with bipolar disorder for a while now, this year the singer got herself to Capital Hill to speak to legislators about pushing comprehensive mental health reform, representing Be Vocal: Speak Up for Mental Health initiative. Lovato's using her voice to not only show others they are not alone, but to fight for more accessible treatment for those who need it.
8. Patrick J. Kennedy — for breaking his family's silence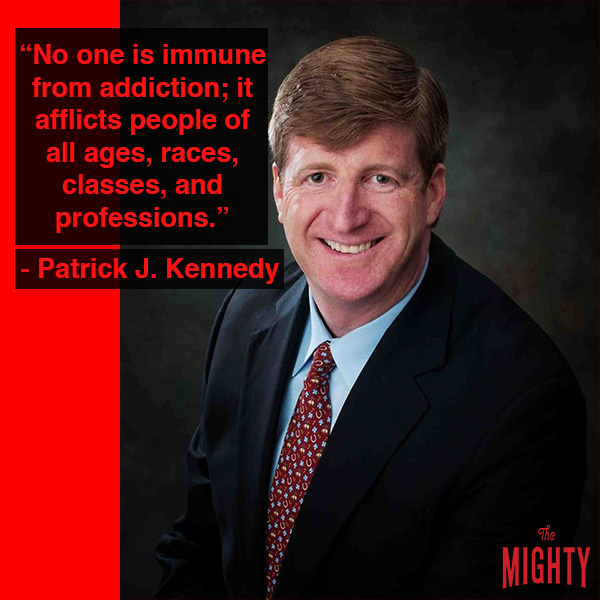 This former member of the U.S. House of Representatives  — bearing a famous last name — published a memoir this year about his family's silent history of addiction and mental illness, and his own struggles with bipolar disorder and addition. Patrick Kennedy is also the co-chair of the NOW Campaign, a initiative to get political leaders talking about mental illness and addiction in 2016.
9. Vikram Patel — for advocating for mental health around the world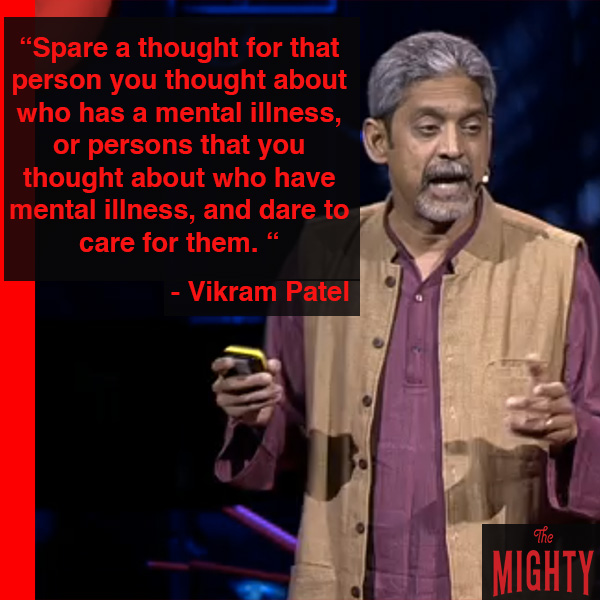 Named one of Time's "100 Most Influential People" this year, Vikram Patel is a psychiatrist and researcher who advocates for better mental health care around the globe, specifically in resource-poor countries where trained mental health professionals are scarce and needed. But above all, he preaches compassion for those who live with mental illness. He ended his Ted Talk, called "Mental Health for All By Involving All," with the line: "Spare a thought for that person you thought about who has a mental illness, or persons that you thought about who have mental illness, and dare to care for them."
Did we miss any of your favorite mental health heroes? Tell us in the comments below.