What Loved Ones of My Medically Fragile Child Should Know This Holiday Season
---
I do not wish to upset anyone, for any reason, especially my loved ones. It pains me to tell people we won't be able to make it to your house for Thanksgiving, Christmas, New Year's, etc. I also dislike ridiculous excuses, and I feel that is in fact what happens whenever I answer the dreaded "Aw, why not?" question, because it's awkward to answer. I do have a son with special needs that are to be tended to and noted at all times, and I don't feel many quite understand my beating around the bush because I am afraid of being scrutinized and explaining everything for three hours. I don't have time for that.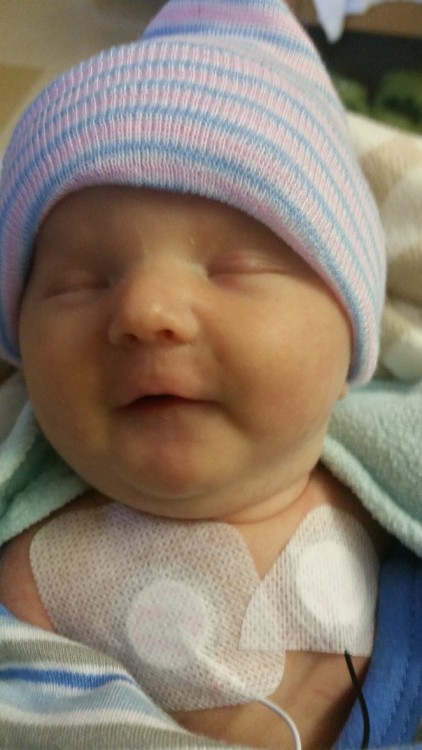 So here I go: the reason is, simply, germs.
My son, Landyn, was born five and a half weeks early. We have spent time in NICU, and not even a full month after we were home, we spent additional time in PICU when we got our diagnosis. Landyn was born with Kenny-Caffey syndrome (KCS2), there were only 60 medically documented cases in history. He suffered from biochemical seizures from hypocalcemia which was onset from hypoparathyroidism associated with his KCS2.  No doctor we had knew exactly what to do, but they did their best.
In our first six months, I refused to let his medical conditions change our way of life. We stuck with a semi-normal "preemie" routine, meaning everyone sanitized and not many got to hold him. But then he got sick, really sick. He was diagnosed with the parainfluenza virus, which our pediatrician told us was a mix between the flu, common cold and respiratory syncytial virus (RSV). We were also informed it is most commonly confused with the sniffles, or the common cold, but with patients like Landyn who have issues with their autoimmune systems, it can be fatal. Something most people don't even see their regular doctor for had my son fighting for his life.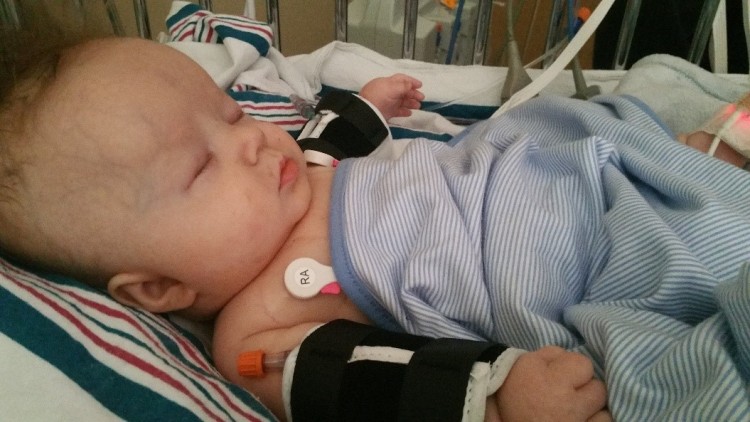 We were eventually informed his spleen was smaller than normal, and that the spleen helps regulate the immune system. The virus set Landyn back to early infant stages. We had to rebuild his muscle mass; he could no longer sit up for himself, let alone try to crawl anymore. Because of his health conditions, we literally changed our lifestyle.
I will admit, I was more than an advocate for vaccines, good germs and building a healthy immune system before I had my son. But now, I am a complete germaphobe. We have our outings where we run our errands and go grocery shopping, or we call and make sure no field trips are scheduled for a museum and we explore. We make sure we go on the least populated days and don't get too close to others, especially now during flu season. I keep Lysol and Clorox wipes in the diaper bag to wipe down baskets, toys, any "contaminated" object. But since we began being so careful about germs, he has kept his health up to par. In six months, we only landed in the emergency room three times. Compared to the seven times in his first six months of life, I will accept this.
It's not that we don't love you, or that we have better things to do; trust me, we would love to enjoy the free food. It is the amount of people and germs I could only imagine would be festering in one little space. I do not think you or your house is dirty. But a simple runny nose could put us right back in the hospital fighting for survival. I honestly cannot bring myself to play "pass the baby" with my sickly child and get death glares if I refuse to let everyone hold my medically fragile 1-year-old.
We have finally made it to 1 year, and I would prefer him to keep his health and allow you to come visit us at a later time. We do still love and appreciate you. We just have to focus on staying healthy more than most.