What I Want Parents to Know When Their Child Is Diagnosed With Moebius Syndrome
---
When you find out you're going to have a child, the thought of that child having a rare neurological condition usually doesn't cross your mind. What happens when you find out your child has Moebius syndrome?
Moebius causes facial paralysis, speech issues, along with a myriad of other things. Every case of Moebius seems to be different. 
I'm Kelsey. I'm 24 years old, and yes, I was born with Moebius syndrome. I'm here to tell you it's not the be all or end all. It's simply an extra challenge I have to deal with. 
If you're told your baby has Moebius syndrome, you'll probably have a moment of panic. You'll wonder what it is, why you've never heard of it and how it will affect your child.
Do your dreams and goals for your child have to change? I'm here to tell you no, they don't have to change. Your child will face challenges, but with the right support, he or she will be able to flourish.
Please let me explain how I know this. 
It took weeks for doctors to finally diagnose me, as most doctors, especially back then, have not heard of Moebius. They originally told my parents I was blind and deaf and probably would never walk or talk. That's devastating for any parent to hear, I imagine. 
Well, the doctors didn't know what they were talking about. I can see and hear, and I can definitely talk and walk. I went through elementary, middle and high school in mainstream classrooms. I grew up in a small town and went to school up until high school with the same kids, so I didn't experience much bullying. I had great friends throughout my school years, and my childhood was very happy. My family was close, and my two sisters and I had horses and went on many family vacations.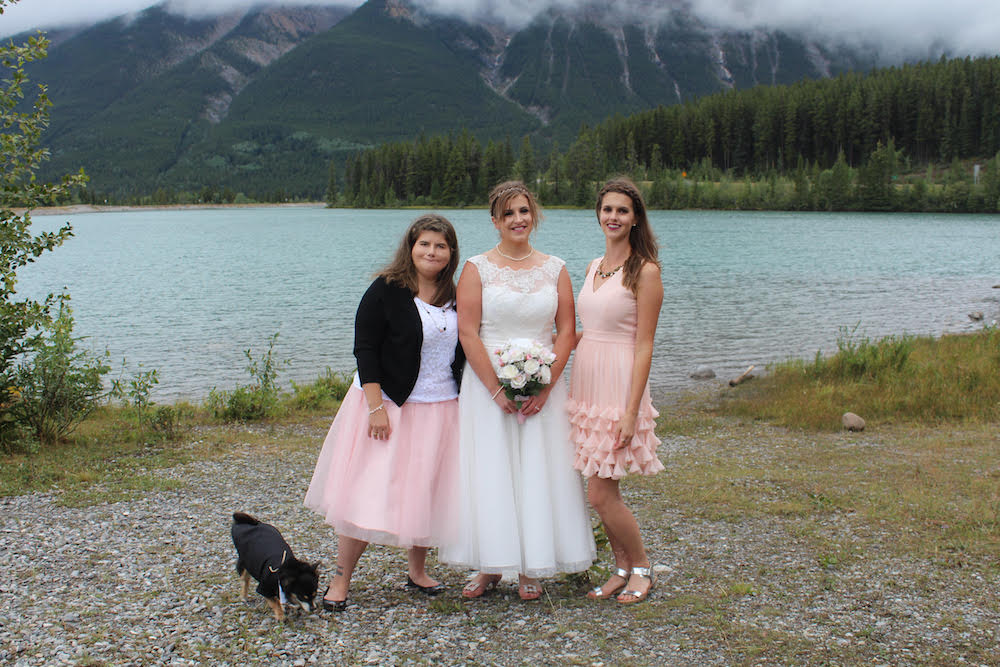 I hit a rut around my high school years. I started really noticing my differences and wondering if I could ever achieve anything in this world given my speech issue. I started to believe I couldn't. My grades began to drop; I felt isolated.
For a few years after high school, my life was stagnant. I didn't do much. I did some upgrading courses and got my first job. I really didn't know what I was going to do with my life or if I could even do anything. 
That all changed when I applied and got accepted to a college in Calgary, Alberta. I applied to the journalism program because I love to write but also because I couldn't sit at home anymore. My first few months at SAIT (the Southern Alberta Institute of Technology) were rough. I lived on campus, and it was difficult to make friends. My roommate was great, and I'm thankful we became such good friends. 
I eventually did make some absolutely amazing friends in my small classes, and my instructors were equally as amazing. I've never had support like I did at SAIT. It was, hands down, the greatest two years of my life. I will never stop loving that school or the people there; they're phenomenal. 
I graduated from SAIT in May and was accepted to the University of Calgary starting in the fall. I'm just finishing my first semester here. It's had its challenges for sure, but I'm adjusting. 
So, my message for all parents with newly diagnosed children is as follows:
Your child will have challenges, but who doesn't? He or she may feel isolated at times and may start to think their lives won't amount to anything. With the right support, they will find their ways. They will flourish. They will meet people who will change their lives and will have amazing experiences that will stay with them forever. They will achieve their goals and dreams, and they will live a good life. 
Your child will be OK. Love them, support them and know (and let them know) they will move mountains.
The Mighty is asking the following: Write a letter to anyone you wish had a better understanding of your experience with disability and/or disease. If you'd like to participate, please send a blog post to [email protected] Please include a photo for the piece, a photo of yourself and 1-2 sentence bio. Check out our Share Your Story page for more about our submission guidelines.