Why I'm Thankful for the Chronic Illness I Had During My Teen Years
---
Now is the time of year for many to truly think about what they're thankful for. What am I thankful for? Having a chronic illness when I was a teenager.
Yes, you read that correctly. I am so thankful for all I went through with my health since I was a wee 15-year-old, running around with a notebook in one hand and a tennis racket in another.
And while that might make zero sense to most people, it is the purest of truths. A new "spoonie" friend of mine summed this emotion up perfectly when she told me, "My chronic illness was the best/worst thing to ever happen in my life."
I never would have become the woman I am today if I didn't go through those traumatic health experiences. I never would have learned how strong I was, what my limits were and what I really loved to spend energy on without having reflex sympathetic dystrophy (RSD). I never would have been able to know who I am and what I want in life so early on in adulthood if I never had to grow up so quickly because of my health.
So now is the time of year for me to say thank you to my RSD, the neurovascular condition that injured my nervous system to cause consistent injury and pain to my entire left side of my body.
Thank you for injuring my dominant left hand because otherwise I never would have learned how to write right-handed and be ambidextrous (a fun party trick to have).
Thank you RSD for taking away the one sport I loved more than anything and almost all of my activities. It allowed me to really dig deep and choose what were the most important hobbies and activities in my life.
Thank you for affecting my family to its core because facing mortality at such a young age made me, my mom, dad and sister really understand the beauty of living in the now and telling each other every day how much we love each other.
Thank you RSD for the dramatic reduction of my social life throughout my teen years. It showed me quickly who my true friends were. They were the few who weathered all the storms with me.
Thank you for affecting my health during my teenage years. While I know the drama that can ensue during the high school years is a breed of its own, having a health problem gave me perspective on what was really important in my life and what mattered. After all, I wouldn't use my energy on just anything.
Thank you RSD for showing me how to be excited about even the littlest of achievements every day. I would have never taken moments to look around me or feel joy on the days I felt good if I didn't experience the times when I had to relearn how to walk or hold a pencil. I will always have a slight smirk on my face every time I walk up a flight of stairs because I remember when I couldn't!
Definitely thank you for making my teen years seem quite grim. It allowed me to have a unique and sarcastic sense of humor about the world.
Thank you RSD for consuming my identity during many years of my youth. It forced me to push back hard against the mold my health forced me into and allowed me to find out exactly who I was and to project that strengthened identity loud and clear.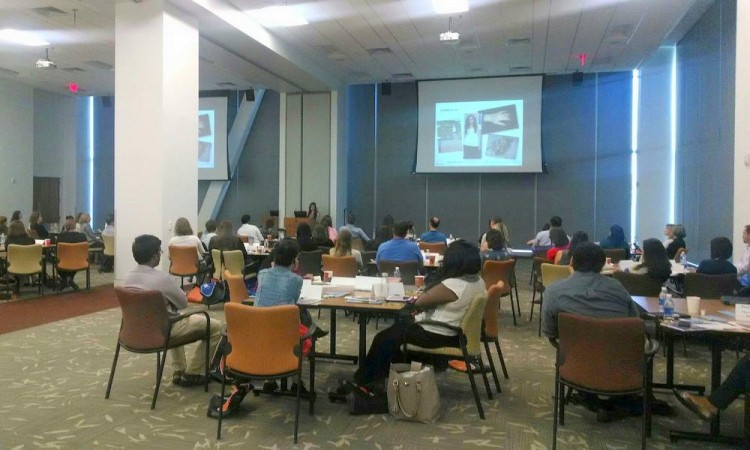 Thank you for placing me in countless pediatric hospitals to try and treat my health, because I never would have had the need to create InvisiYouth Charity. I never would have found my calling to give back to the teen pediatric community, to help educate others or to give these teens their own voice without having RSD.
Now, during this time of the year that has many people to reflecting and being thankful, I challenge everyone to look at all the dark times in your life and ask yourself, "How can I be thankful for my chronic illness or health problems?" It just may surprise you and shine some sunlight into the darkness.
The Mighty is asking the following: What's one thing people might not know about your experience with disability, disease or illness during the holiday season, and what would you say to teach them? If you'd like to participate, please send a blog post to [email protected] Please include a photo for the piece, a photo of yourself and 1-2 sentence bio. Check out our Share Your Story page for more about our submission guidelines.