January 22, 2016
When I Questioned If I'm 'Self-Absorbed' for Writing About My Son With Autism
---
When I lost my daughter many years ago to congenital heart defects (CHD), it never occurred to me to write. She was so medically fragile that I don't think I had time to think about much more than keeping her alive from day to day. With my son, Drake, things have been different. Drake, who has autism, is so healthy and full of life. Despite anything we have faced or will face, he has brought such healing to my husband and me. When you've lost a child and survived, it takes quite a bit to rattle your cage in the future.
My instinct has always been spot-on when it comes to my children. Drake was no exception. I knew before Drake was a year old that something was different. I think after the initial shock of an autism diagnosis and all the "what ifs" that come with it, most parents just get into a groove and do what they need to do for their kid.
Someone said to me several months ago: "You are self-absorbed." "I understand why Drake is the way he is." "Thankfully, he will never be able to learn from your example."
Typing those words gives me an accelerated heart rate.
These words have popped in my head on a regular basis. The words were thrown out in a complete rage, but they were unforgettable words nonetheless. Words can be powerfully binding.
Since that moment, I have pondered many things. When people are angry, they often speak the truth. I believe this person truly believes I am self-absorbed and have somehow caused Drake's autism. I assume this person also has no understanding of autism and believes Drake will not have the awareness to understand what a horribly selfish person I am. It all makes me laugh and breaks my heart at the same time.
So, the last several months, I have reflected on many things. Am I self-absorbed? Why do I write and have a Facebook page about Drake?
I do it for me. I'm doing something to make me feel better.
Is that selfish? Does that make me self-absorbed? I certainly hope not. I do it because it helps me connect with a community of others like me. It helps me continue to understand my son and how he learns and understands the complicated world around him. I do it to stop the mind-numbing fear that grips me from time to time. Writing helps me heal, but there is more to it than that.
I want people to see this little boy is more than a diagnosis. People must understand that Drake is aware of much more than they realize. He doesn't talk, but he understands. He doesn't always look at you when you speak to him, but he hears you. I want people to share in our joy when he makes progress. Why? Because Drake making progress gives other parents hope. I was once a parent of a newly diagnosed child. I wanted desperately to read about hope and good futures. I want people to see how being a special needs parent can be hard, but it's also humbling, inspiring, joyous and extraordinary.
I am doing everything humanly possible to help Drake gain independence, be self-sufficient and understand this complex world. Sometimes writing helps me make sense of it all. When I write, I am exposing my feelings, something I have trouble doing verbally. It leaves me feeling naked, raw, humble and at peace.
Being Drake's mama is part of my calling. My calling throughout life has been difficult, but it has also been beautifully blessed. If being an advocate for Drake, sharing our journey and fighting with everything I have to make this world a more accepting place for him makes me a self-absorbed person, then I am — and I'm proud of it. My prayer is that one day Drake will know I did all I could to make sure his future was full of nothing but happiness. Somehow I don't think my mama-lovin' little guy will ever think I am a horrible person.
As a fellow blogger reminded me: "Don't dim your light just because it's shining in someone else's eyes."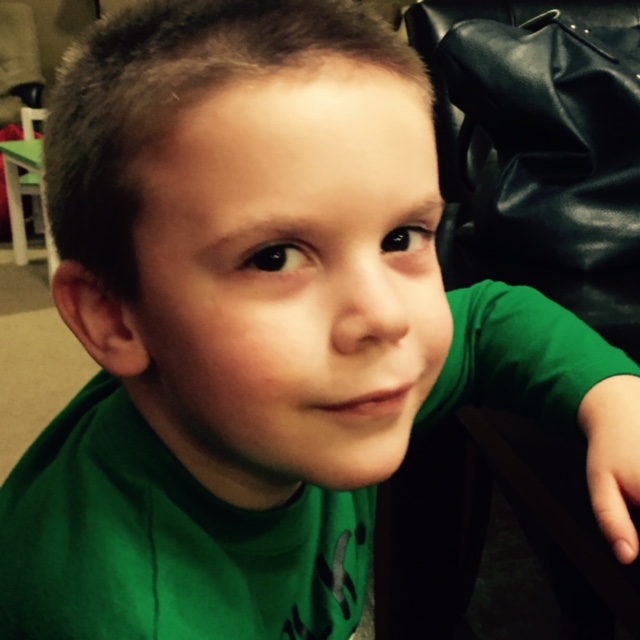 Follow this journey on Walking With Drake.