February 12, 2016
To the One Friend Who Stuck With Me Through My Eating Disorder
---
To my best friend,
I remember the first time you came to visit me in the hospital. I had a NG-tube up my nose, and I was so nervous it would scare you or that you'd see me differently. Of course, it was just my own anxiety — you were hardly taken aback when you walked onto the locked psychiatric ward to find your best friend in one of the worst states of her life.
When I was first diagnosed with anorexia, you were the first person I told. It was a good choice on my part, because you gave me a hug and told me everything was going to be alright. You didn't judge me. You made me feel safe and like I could talk to you about anything.
Throughout this journey, you've time and time again made me feel like I could forget about my problems when I was around you. When I first called you from the hospital, you distracted me with stories from your summer. When I got out, you were there to celebrate with me. When I told you I had to go back into treatment, you took it in a stride and helped me figure out what I was going to pack.
As my illness has progressively gotten worse, I've gradually lost contact with the large majority of my friends. You are the only person I held onto, because you are the only person I can truly spill my guts to. I feel wholeheartedly at peace when I am with you. I chose to use the little energy I had to maintain my relationship with you because you are, to put simply, my best friend. You have stuck by me through thick and thin, and you have never once given up on me.
I want you to know I appreciate you. I know I may not always tell you that, but it's true. You make me feel truly happy, and I love you with all of my heart.
Love,
Katy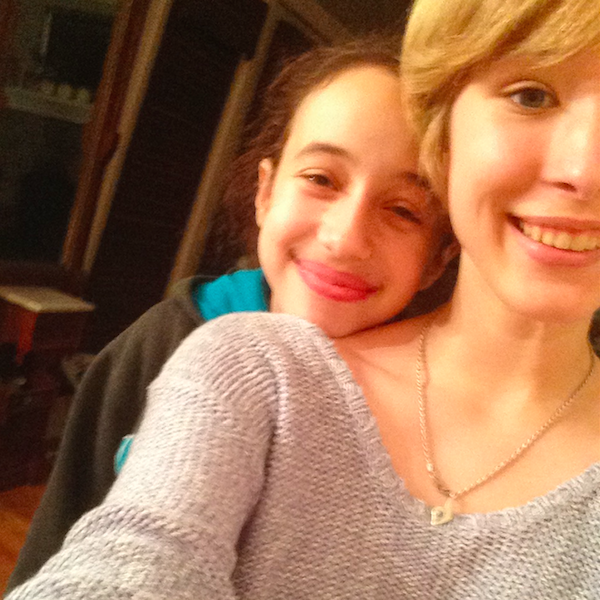 The Mighty is for the following: Write a thank you note to someone who helped you through your mental illness. What about that person makes him or her a good ally? What do you want them to know? If you'd like to participate, please send a blog post [email protected] Please include a photo for the piece, a photo of yourself and 1-2 sentence bio. Check out our Submit a Story page for more about our submission guidelines.