The Many Challenges I Faced to Get an Education With My Cerebral Palsy
---
Since I was a little girl I always felt I was carrying a label on my forehead, like an item on a shelf. Back in my birthplace, the Dominican Republic, once I stepped out of the door, the label "cerebral palsy" became visible to others because of my physical appearance and the way I walked, talked and stood. In the small town where I grew up, I was not seen as a "normal" child. Actually, when I went with my family to the park or when we sat on our porch, people asked my parents what was wrong with me.
It never crossed through their minds that I might have cerebral palsy (CP) because that word was unfamiliar to them. The country lacked resources and awareness about CP. Even the doctor wasn't familiar with it. From the doctor's point of view, there was no hope that I would be able to walk, talk, eat, or bathe on my own. I didn't have a childhood like the other kids who were running, jumping, making friends and attending school. I didn't have that privilege.
As a little girl, I didn't know what it was like to sit in a classroom because I couldn't attend school. There was no way for children with cerebral palsy to get enrolled in school. Since I was 6 months old, my parents had to drive me to a city miles from home so I could get physical, occupational and speech therapy, until a rehabilitation center was built in my town.
Years later, in 1988 when I was 15, my family moved to Paterson, New Jersey, and a new chapter in my life began. The hope that I would start school soon was my major dream. However, once I was in the U.S., the CP label was still with me. Those two words automatically meant I would not fit into a mainstream classroom because I would not be able to meet the academic responsibilities. Plus I would need specialized teaching methods from my teachers, but worst of all, I would not be welcomed by my classmates.
A couple months after I turned 16, I started going to school for the first time in my life. It was a school for students with disabilities near home. I attended for five years. During that period, I exceeded expectations despite my lack of formal education and not being able to speak English. My age became a legal battle because the age limit for enrolling in special education was 21. My mother and I requested permission from the Paterson Board of Education. The request was approved. I was able to stay the four years and obtain my high school diploma.
Then, I started college, which became a bumpy road. I faced many challenges. Academically I wasn't ready because back in high school I didn't receive the support needed to succeed in college. I was still learning English. Also I was having a hard time balancing my class schedule, homework and my personal life. Moreover, my physical limitations and ability to understand the class material made it so hard to meet the academic responsibilities. Plus I was discouraged by former counselors who assumed I would not be able to make it.
I had lost faith in myself and didn't trust people anymore. I was desperately searching for a purpose to keep going. Then one day, in an unexpected way, I found the purpose I was looking for. Some might call it coincidence or destiny. I call it God's miracle: It was my purpose to not give up.
Recently I published a memoir. In "I Made It!" I share my life experiences and how I made it despite the challenges that I had to deal with. The purpose of my book is to show our society that living with a disability, physical and/or mental, should not prevent an individual from developing her full potential as a human being. In my book, I want to create an awareness about prejudice towards people with disabilities. I didn't let the label CP prevent me from developing my potential.
My next goal is a documentary based on "I Made It!" I passionately believe this documentary will have a much-needed impact on people facing similar challenges as well as educating the public on the realities of what it means to be disabled in our culture. Unfortunately, I lack the financial resources to do this film, but I am working on getting the support needed to get this project underway.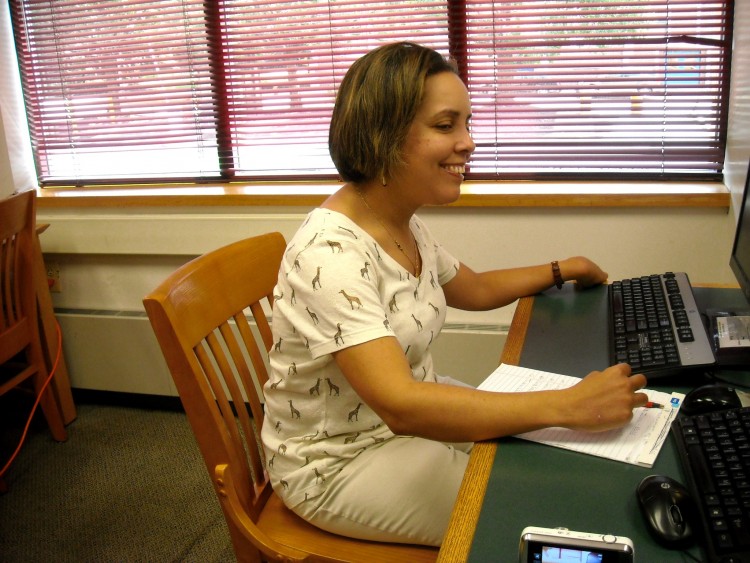 To learn more about Juana's project, visit her website Juana M. Ortiz for contact information.
Do you have a story about your experience with disability or disease? Maybe a moment that made a big impact on you? Please send it to [email protected] and include a photo for the story, a photo of yourself and a 1-2 sentence bio. Check out our Submit a Story page for more about our submission guidelines.