April 13, 2016
When I Told My Autistic Child She Couldn't Bring Home All of the Nursery's Flowers
---
Earlier on this week I decided to take my girls to the local nursery to buy some potted flowers to plant in our front garden, to add some color. One of my daughters, who is autistic, came along with me excitedly; she loves the nursery. We walked through the aisles, and she was in awe of all the color and all the different variations of plants that there were to look at.
The deal we agreed to was: We could pick one color each and one plant each. She wanted pink. So she went about finding some pink flowers to take home and plant, while I grabbed a steel trolley to put our plants in. After spending a lot of time looking at each pink plant she could find and weighing up which one she wanted more, she suddenly began crying. Because although she had picked out one plant she wanted, she was devastated at having to leave all the other pink ones behind because she didn't want them to feel like no one wanted them.
I tried to persuade her into the checkout area, but she began to cry even harder shouting, "But they're all sad. They want to come home, too! I don't want to leave them. They need to find a home! We have to take them all! They're beautiful, too!"
We had a discussion there about how they were waiting for their homes and how our garden simply couldn't fit them all, and although she didn't seem totally convinced and begged me to bring a few more "pink flower babies" home — she calmed. She calmed, that is, until after I walked to the car with her and her baby sister on my back, buckled her into her carseat and started the car… and there she sobbed with her head in her hands and real tears streaming down her face the whole way home.
She was crying for the leftover pink flowers that would be left all alone, left without homes to live in, cold and scared.
I shared this story about my daughter and her pink flowers because I want to challenge what I've found to be a largely-held (unfounded) myth that children with autism often do not have empathy. Because for our family and many others I know, this is not the case. In fact, I would go so far as to say the opposite is true: Our children feel so greatly, and so very deeply beyond our comprehension.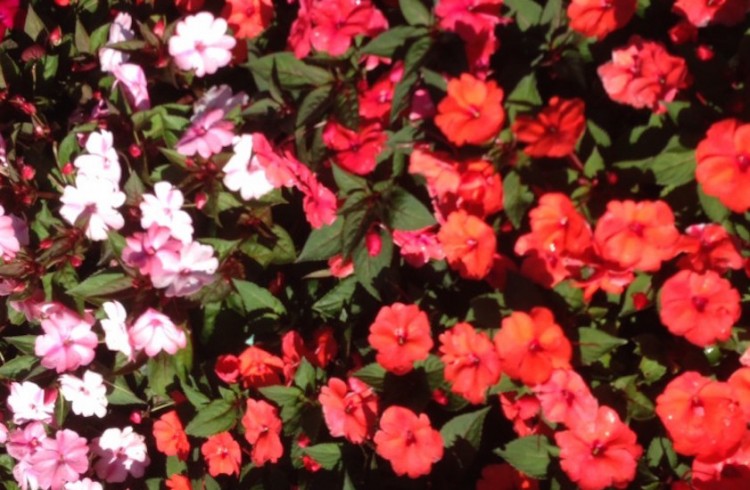 Follow this journey on GirlTribe.
The Mighty is asking the following: What's one commonly held opinion within the community surrounding your disability and/or disease (or a loved one's) that doesn't resonate with you? If you'd like to participate, please send a blog post to [email protected] Please include a photo for the piece, a photo of yourself and 1-2 sentence bio. Check out our Submit a Story page for more about our submission guidelines.