To the Peers Who Bullied Me for My Panic Disorder
---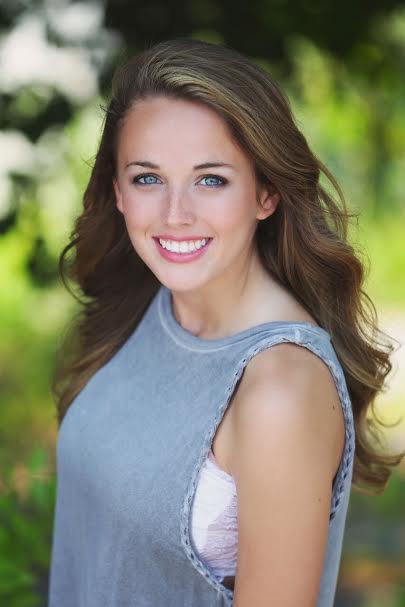 Editor's note: If you struggle with suicidal thoughts of have lost a loved on to suicide, the following post could potentially be triggering. You can contact the Crisis Text Line by texting "START" to 741-741.
I have a slight tremor in my hands and a postural tremor in one of my legs — meaning I involuntarily shake my leg up and down. I also pick at the skin behind my fingers until they bleed — a nervous habit years in the making. Other than these three actions caused by my anxiety, it would be difficult to pick me out of a line up of 18-year-old based solely on the knowledge that I have a panic disorder.
I go on dates, I go to school, I cheerlead, I swim, I spend time with my friends. I'm lucky to have an illness that affects as little of the rest of my life as my panic disorder does, but I have never been able to completely dodge the "mental illness stigma" bullet.
My dad died by suicide in September of my junior year in high school. It was a shock to my entire family and community, but it was also a blow to my own mental state. He was in the backyard of my family's home when I came home from school that day. He had shot himself with a shotgun he'd owned since he was a child.
The feeling I had all the time for the first few months after my father's death is hard to explain. It felt as if I was always on the brink of somehow sliding right out of my skin. Loud noises, bright lights, too many people, it all brought me to the verge of tears, a symptom of my onsetting post-traumatic stress disorder (PTSD).
Almost two years later, my anxiety has become almost completely manageable. I can sit through movies and concerts and sporting events without having to get up and leave. I can travel, spending longer periods of time away from the comfort of my home, and I can sleep, unmedicated, almost every single night of the week.
These results have not come without work. I changed anxiety medications six times in one year, I was counseled on managing my anxiety twice a week for two years straight, and worst of all, I was bullied, and am still bullied, what seems to be relentlessly, for my panic disorder.
Tomorrow, in my public speaking class, I am supposed to give my final speech about someone who inspires me. I wrote a speech about my dad and all the things he has done and all the ways he has inspired me. But I changed my mind about the subject of my speech after today in math class when I got a text from someone that said, "Who eats Xanax for breakfast—from your entire Algebra 3 class."
This is not the first time I have been made fun of for my mental illness, and I doubt it will be the last. Ever since my father's death, people can't be quick enough to talk about how "crazy" I am or crack jokes behind my back about my depression or anxiety.
And for that, I would like to thank them.  
I would like to thank every single person who ever called me crazy or cracked a joke over the fact that I keep a prescription of Xanax in my purse in case of a panic attack.
I'm so thankful that I learned at 18 years old that it really doesn't matter what anybody else thinks about me, instead of spending my entire life caring what others think, like I know some of my peers will. I am so proud of myself and of my accomplishments. Everything that has happened to me has led up to this very moment, where I am as young as I will ever be and as old as I have ever been.
My peers, who teased me nonstop about my disorder until literally my very last day of high school, have taught me how strong I am, that I can bend to the very end without breaking. They have shown me that every time they push me down I can get back up again because that is what I was made for.
They have taught me I will go far in life because they have taught me how to overcome adversity time and time again.
So for my last speech, I would like to thank every single person who ever made fun of me for my panic disorder. You have taught me that I am strong, beautiful and resilient. This speech is for you. I am one of the strongest people I know, and I truly couldn't have done it without you.
If you or someone you know needs help, please visit the National Suicide Prevention Lifeline. You can also reach the Crisis Text Line by texting "START" to 741-741. Head here for a list of crisis centers around the world.
The Crisis Text Line is looking for volunteers! If you're interesting in becoming a Crisis Counselor, you can learn more information here.