May 9, 2016
Why I Lost More Than My Hair With Trichotillomania
---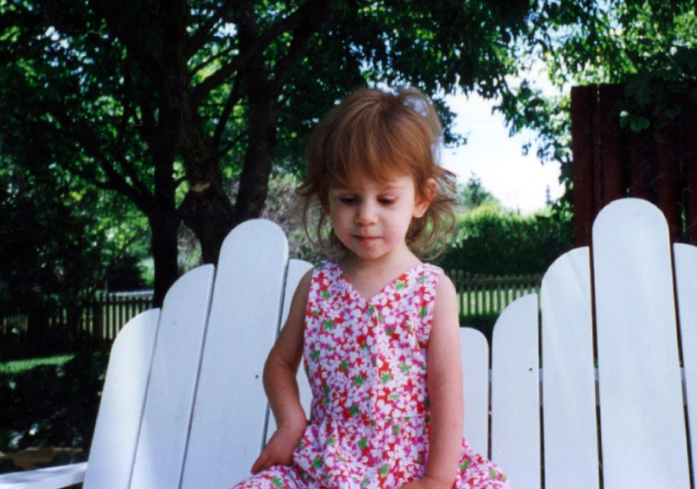 When I blew out seven candles on a birthday cake, I was a happy-go-lucky child. My biggest concern was picking out new toy horses for the small wooden barn that sat in the corner of my pink floral bedroom. During the months that followed, however, my life changed in a way that no one could have ever guessed — I started pulling out my hair.
I remember the first time it happened. Ceiling fans were being installed downstairs. I was trying to sleep, but the loud noises created a storm of anxiety in me. I stood at the foot of my bed, wanting to scream. For reasons I may never know, it drove me to pull out a large chunk of hair, right in the front and center of my head. But rather than pain, a rush of calmness instantly relieved me of the overpowering anxiety. The feeling became addictive; it's as if my mind knew this behavior would be comforting. Since that day, I have struggled with trichotillomania, or compulsive hair pulling, a disorder that affects an estimated one in every 25 people. The hair loss, however, was not the most concerning aspect of my condition.
In the weeks to come, I hid the eyesore of a bald spot with colorful headbands. I knew what I had done wasn't "normal," and had no idea how my parents would react. It didn't take long for them to notice. Before they could even process what was happening to their beloved only child, I lost control of the behavior completely. Soon, a large portion of my beautiful brunette curls vanished. To me, I looked diseased. All my parents saw was confusion. My father would yell, tearing through the house, breaking whatever he touched. Unbeknownst to him, he broke me without even laying a finger. I cannot count the amount of times I was faced with the question, "Where did I go wrong?" Each time I would've rather taken a smack to the face, a punch to the ribs. Those words hurt worse.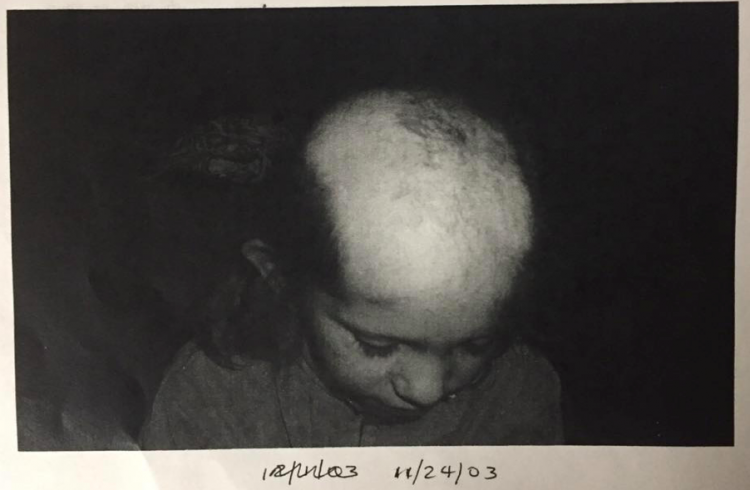 At the time, awareness of trichotillomania and other body-focused repetitive behaviors (BFRBs) was even worse than it is today. I puzzled every doctor, psychiatrist and psychologist that saw me. I felt like a science experiment, a fascinating mess that professionals wanted to decode through chemicals and conversation. Some believed that tackling my "more manageable" issues was the best route. I was prescribed Lexapro, a hard drug for depression, at nine years old. Like any other drug, Lexapro affects people in different ways. For me, it was almost lethal. I don't remember anything about that year other than physically taking the medication. I couldn't swallow pills, so my mom crushed them into applesauce to make it more bearable. It was a scene out of a psych ward: she'd call for me to come take my pills, I'd stand there with empty eyes watching her prepare it; then I took the concoction of applesauce and desperation, wincing in disgust.
My parents say I became a "zombie." I wasn't myself anymore. I struggled to find the joy in life, with playing and being a kid. The medication not only worsened my condition, it made me suicidal. My only relief each day was the idea that I could end it all whenever I truly wanted. I realized this could be the solution, the way to get out of my skin. My parents had a pair of large metal scissors that were always kept on their dresser, along with an abundance of pens and other office materials. When no one was around, I'd stand in front of their wall-length mirror with scissors in hand. I ran the blades across my stomach, gently enough to do no damage. I'd stare at the red line that was left from it. The thought was comforting enough: I'd never have to look in the mirror, face my parents or classmates ever again.
* * *
Nearly a decade later, my junior year in college has just ended. I am 20 years old. Looking back on my younger years, I realize how close I came to losing myself, and how close the world came to losing me. My family, friends and others who have been touched by my existence would have dealt with my absence for the rest of their lives. This is what you don't see when looking at someone dealing with trichotillomania: you don't see the self-hatred, desperation or true extent of the misery.
You don't see the nights I cried myself to sleep hoping I wouldn't wake up.
You see hair loss.
But there is so much more to a little bald spot than you could ever imagine.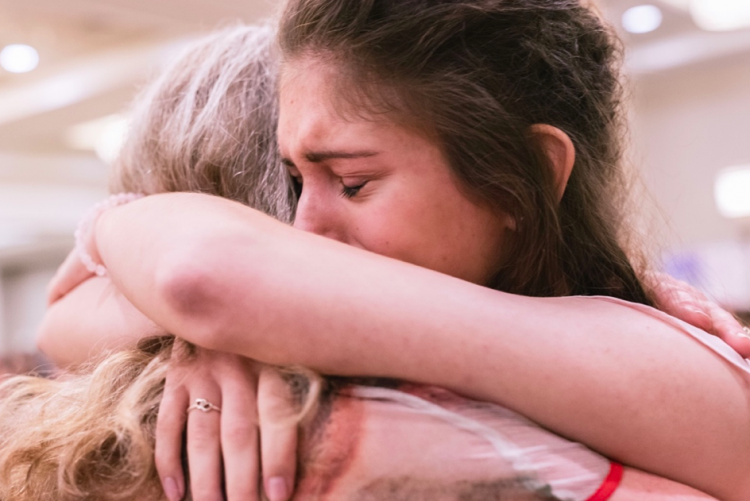 If you or someone you know needs help, see our suicide prevention resources.
If you need support right now, call the Suicide Prevention Lifeline at 1-800-273-8255.
The Mighty is asking the following: For someone who doesn't understand what it's like to have your mental illness, describe what it's like to be in your head for a day. If you'd like to participate, please send a blog post to [email protected] Please include a photo for the piece, a photo of yourself and 1-2 sentence bio. Check out our Submit a Story page for more about our submission guidelines.