To the Stranger on the Plane Whose Kindness Extended Beyond the Flight
---
To the stranger on the Southwest airplane:
My 6-year-old was in the window seat, and I was in the middle. You were boarding a completely full (but almost brand new!) aircraft and asked if you could sit beside me – which, of course, who am I to deny such a request? You didn't know my daughter had used a wheelchair in the airport, you didn't know I was juggling two suitcases and three bags and pushing when her arms got tired, and you didn't know this was her sixth trip to Michigan to see her neurosurgeon, and my eighth in total.  
We chatted throughout the duration of the flight. You weren't annoyed by the conversation, and even complimented how well-behaved she was. She was coloring, and you asked who her favorite princess was. When her blue marker exploded, you went to the bathroom and got napkins. I think we even talked about LuLaRoe leggings – probably a term you had not heard until that flight. I didn't get your name though; sometimes those stranger boundaries are a little awkward, especially as a mom traveling alone with her child.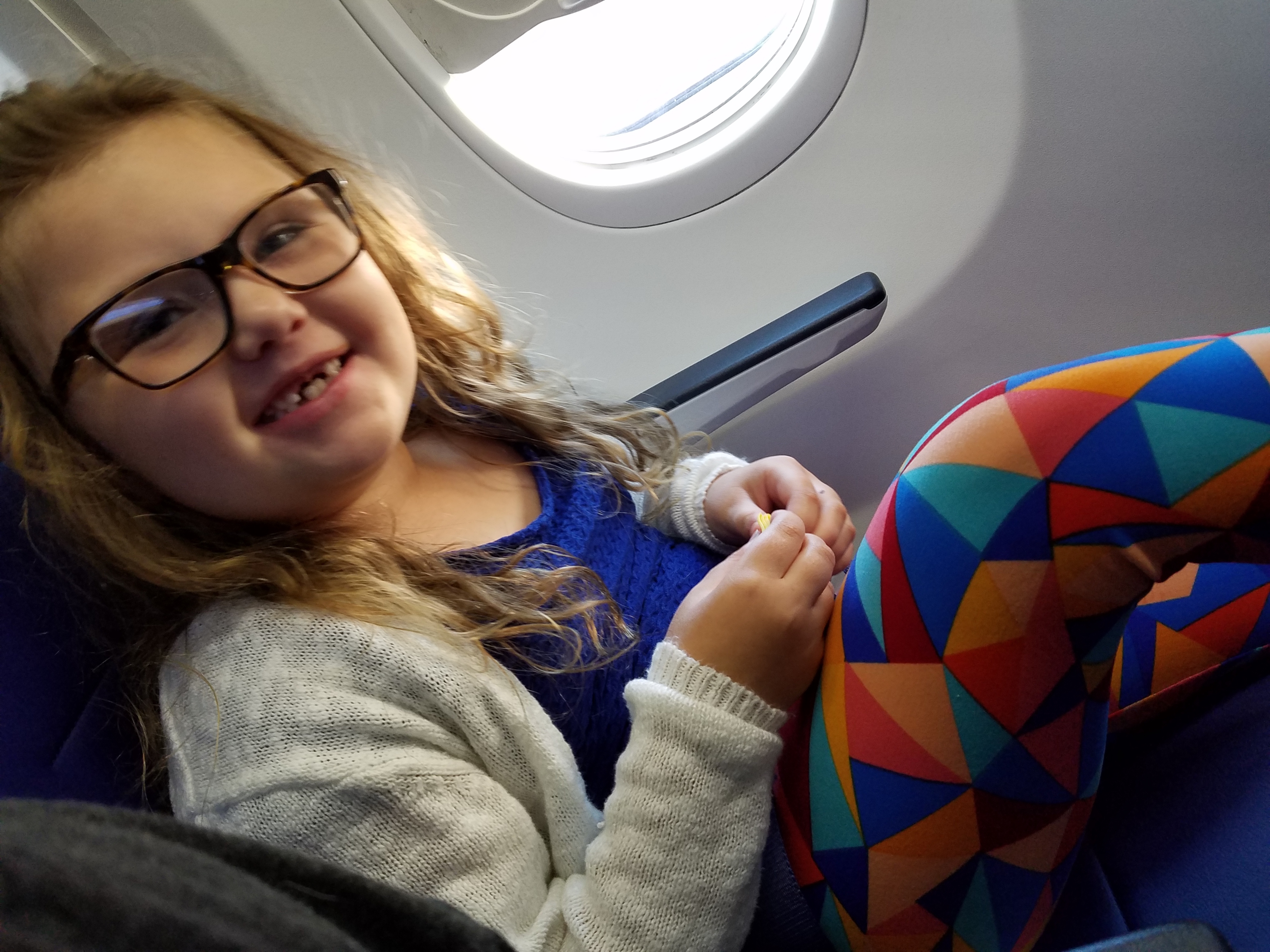 When we went to de-board, you were surprised I wasn't rushing off. I told you I had to wait for them to get her wheelchair, so we were just going to hang out for a few minutes. We finally got off, got her chair and were rounding security to head to baggage claim when you caught up with us. This was probably 15 minutes later at least. You found us! (And no, not in a creepy way.) I'm sure the kid in the chair with crazy colored leggings was easy to spot, but still – we were in a different section of the airport.  
You said you wanted to help us get our baggage and get to the rental car shuttle, and I'm not going to lie – I wanted to jump up and down. I had somehow packed our large suitcase to weigh a whopping 45 pounds. I have no idea how that happened or that clothes could weigh that much. So I was already wondering how I was going to pull it off the conveyor belt.  
In a world where people typically only look out for themselves, it was a breath of fresh air for someone to genuinely want to help us get from point A to point B. You took the time to be helpful and kind, and I want to say thank you.