My 10 Achievable New Year's Resolutions for My Life With Chronic Illness
---
Chronic illness has changed my life more than I ever could have imagined! My yearly, weekly, and daily goals have been completely transformed. Gone are resolutions like:
working out every day (I can't at all because of my muscle disease)
going on a diet (I need to eat as much as I can of the food that don't make me sick)
planning a tropical vacation (my vacations now are spent traveling two states away for a week at the neurologist's office and the medical center)
That all might sound kind of depressing, but it's really not. My life is pretty incredible right now as long as I focus on the positive and stay realistic with what I can do. I've decided this year to make, and share, achievable New Year's resolutions:
1. Let go of the guilt. I have so much guilt: guilt for not being a physically active parent, guilt for not taking better care of the house, guilt for not making money, guilt for the intense medical bills… The list goes on and on. But I need to stop feeling guilty, a thing that makes me feel worse, and embrace peace, which will help me feel better.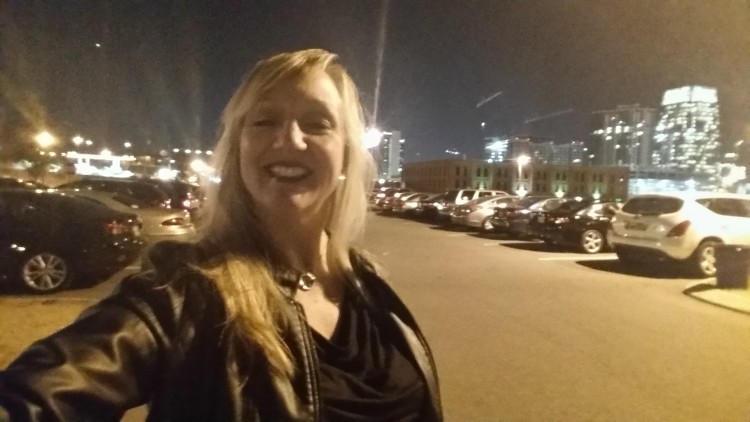 2. Let myself relax. This goes hand in hand with #1. I need to let go of the stress about things I can't control, and sit back and stop worrying about every little thing.
3. Take time each day to just "be." Easily said, but what does that mean? To me it means just sitting and doing nothing and enjoying the "now" in life. No worry or stress, just living in the moment.
4. Write as much as I can to spread the word about chronic illness and pain. There are millions of people with chronic disease and chronic pain, yet most people have no idea what it's like to live with them. I want to be part of the solution to that problem. I want to actively spread the word so I can help others who struggle get the understanding they need and deserve.
5. Take time to make someone else's life better. Whether it's picking up something from the store for someone who doesn't feel well when I'm out or calling a friend who is having a bad day, I want to improve the lives of those around me this year. Chronic illness can make me pretty focused on myself, and thinking about the needs of others helps take my focus off me.
6. Find better, simple foods to prepare in advance. Nearly everyone has a New Year's resolution to eat better each year, but that is really difficult for me, as I often don't have the energy to get down to the kitchen, let alone cook. Preparing healthy, tasty foods in advance is a must for me, but I just haven't been doing it. Everyone suggests cutting up veggies at the beginning of the week, but that gets old after a while. I need to discover better, more flavorful choices.
7. Eat more chocolate. It just makes me happy! Sometimes that's all the reason I need.
8. Write letters. It can be difficult for me to write with both neuropathy and muscle weakness, but it is worth doing when I can. Sending a letter is like sending a little present in the mail. A letter is better than email or a text because it can be held and saved. It's a great way to let my family and friends who are far away know I care.
9. Spend a little frivolous money on myself. I feel guilty about buying things for myself because I don't earn money right now. I do have money to take care of others and buy fun things for them. Sometimes I just need to do a little something special for myself, too.
10. Smile more. I saved the best for last. I need to use every tool I can to help myself feel better, both physically and emotionally (chronic illness and pain are draining). Smiling at other people tends to make them smile back, and I need all the happy faces I can get around me, especially when I'm having a rough day. I plan to laugh every day this year, and enjoy those good endorphins. My body might be fighting me, but I can choose to smile through it. Maybe I'll make someone else's day better in the process.
I hope my list inspires you to create your own practical New Year's resolutions so you can make 2017 your best year yet. I know I plan to make it mine!
We want to hear your story. Become a Mighty contributor here.